Taking Your Gaming Experience to the Xtreme!
Optimizing graphics performance with OC GURU
GIGABYTE OC GURU offers gamers with an unlimited overclocking capability through an intuitive interface. Users can easily perform precise control on the graphics card include core clock adjustment, fan speed control and setup the power or temperature target.
*The UI may differ depending on the software version.
WINDFORCE 2X cooling system
Equipped with high performance pure copper heat-pipes which direct touch the GPU can strengthen the speed of heat dissipation. Besides, the air flow is effectively enhanced by the unique blade fan design, this not only increase the cooling capacity while reducing air turbulence but also results a lower noise level.
Unique Blade Fan Design
The airflow is spilt through the triangle design at the fan edge, and is guided smoothly through the fan by special 3D stripe curve design. At the same time, it effectively enhanced the cooling capacity while reducing air turbulence. 
3D-Active Fan with LED Indicators
GIGABYTE's XTREME GAMING graphics cards are equipped with 3D-Active Fan, the industry's first 0dB semi-passive fan design introduced by GIGABYTE back in 2007.
The fans will remain off when the GPU is under a set loading or temperature for low power gaming. Besides, LED fan indicators on the top of the graphics card provide an instant display of whether the fans are spinning or not.
Multi-Color Illuminated LED
With extra color options and numerous lighting effects, gamers can now choose the right scheme for their gaming rigs through GIGABYTE OC GURU II utility software.
Aerospace-grade PCB Coating for Best Protection
PCB applied with a breathable aerospace-grade coating to shield against moisture, dust, and corrosion for a complete protection.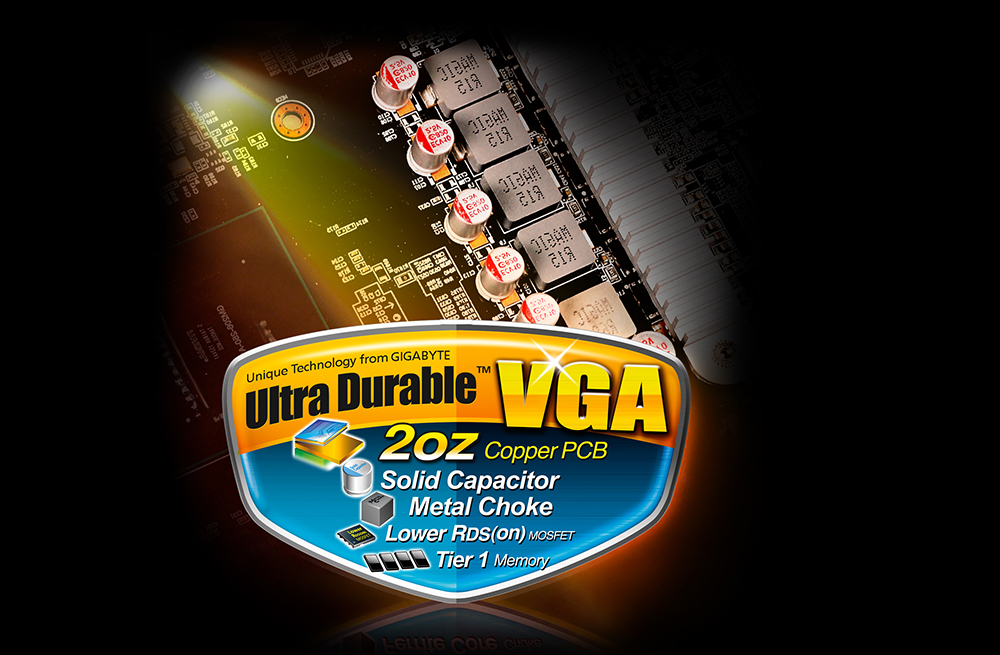 Titan X-grade Chocks and Capacitors for Extreme Durability
Xtreme Gaming Graphics Cards are engineered with the same highest-grade chokes and capacitors as those of Titan X, delivering high quality performance and longer system lifespan.