You may only add up to 5 items for comparison at one time.
C621-WD12-IPMI (rev. 1.0)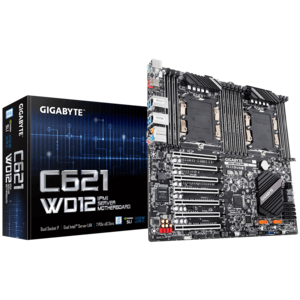 Downloads
Manual
Support List
Downloads
CPU Support
Support List
Manual
FAQ
Download from the server closest to you – Asia, China, North America, Europe, Russia.
You will need to view these PDF files with Acrobat Reader.

Downloads
BIOS(+3)

Version

Size

Date

Description

R2

50,00 MB

2020.07.21

This BIOS must use R1.1 version of BMC
Modify Redfish 1.7 Boot Option Module ; others feature and setting remain the same F8 version
FW version upgrade
Fix CATERR and CPUERR2 Random Failure
Fix VGA Disable Not Work
System Inventory Board Info model change to "1801510600"

F8

43,77 MB

2020.05.21

This BIOS must use F1.31 version of BMC
Update SMBIOS information and event Log
Support BIOS recovery feature
Optimize smart FAN control item
Optimize Intel Speed Select Technology
Support List

Support List(+9)

Name

Size

Date

Description

Manual

Manual(+3)