You may only add up to 5 items for comparison at one time.
Intel® C621 Express Chipset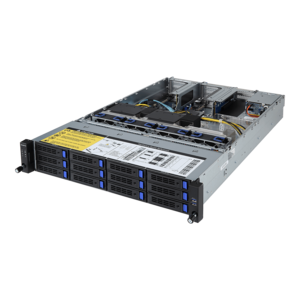 Ke stažení
Manuál
Support List
Ke stažení
Podpora CPU
Support List
Manuál
FAQ
Download from the server closest to you – Asia, China, North America, Europe, Russia.
You will need to view these PDF files with Acrobat Reader.

Ke stažení
Chipset

Chipset

Verze

Velikost

Datum

Intel

®

Chipset Driver

OS

: Windows Server 2019,Windows Server 2016,Windows Server 2012 R2 64bit

[10.1.18228.8176]

3,12 MB

2019. 12. 29

LAN

SATA RAID/AHCI

SATA RAID/AHCI

Verze

Velikost

Datum

Intel

®

Rapid Storage Technology enterprise (Intel® RSTe)

OS

: Windows Server 2019,Windows Server 2016,Windows Server 2012 R2 64bit

[6.0.0.1357]

265,09 MB

2019. 04. 21

Utility

VGA

BIOS(+3)

Verze

Velikost

Datum

Popis

R14

20,73 MB

2021. 01. 25

1. Updated RC 0610.D02 (2020.2 IPU PV)
2. Updated microcode: SKX-H0: MB750654_02006A08, CLX-B0: MBF50656_04003003, CLX-B1: MBF50657_05003003

R13

20,40 MB

2020. 09. 17

1. Add microcode for Processor P-8124 and P-8136
2. Add two setup item "Custom Refresh Enable" and "Custom Refresh Rate"

0,61 MB

2020. 04. 27

Windows and UEFI mode flash BIOS SOP

Please download BIOS update tool from

AMI Website

Popis

Verze

Velikost

Datum

GSM CLI

OS

: Windows Server 2019,Windows Server 2016 R2 64bit,Windows Server 2012 R2 64bit,Windows Server 2012 64bit,Windows 10 64bit,Ubuntu,Linux CentOS

2.1.44

114,54 MB

2021. 03. 06

GSM Server

OS: Ubuntu 16.04 / CentOS 7 / Windows Server 2016 / Ubuntu 20.04 / Redhat 8.3 / CentOS 8.2 / Windows Server 2019

2.04

1,12 GB

2020. 12. 04

Firmware(+3)
Support List

Support List(+2)

Manuál

Manuál(+10)

Jazyk

Verze

Velikost

Datum

Popis