Ampere Altra processors, built with Arm architecture, compete with the x86 platform by having more cores to tackle compute-bound workloads. GIGABYTE servers with Ampere CPUs offer improvements in Total Cost of Ownership (TCO) by running more efficiently per core and at a lower price per core. 1U and 2U servers feature a single socket Ampere Altra processor with 128 PCIe (Gen4) lanes, and support for all high end RAM configurations.
Applications Include:
Cloud
Virtualization
Edge Computing
Artificial Intelligence (AI)
Databases


FILTRAR


|
FILTRAR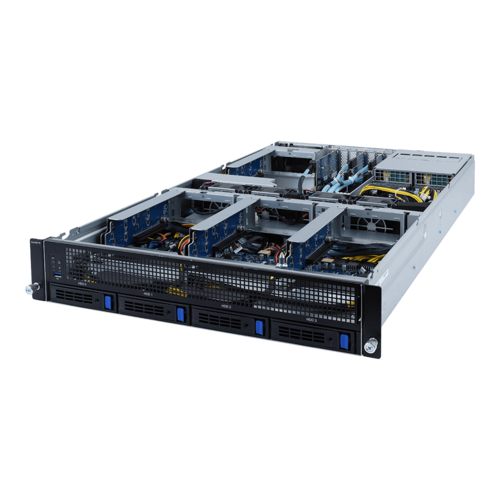 HPC Server - 2U UP 4 x GPU Ampere® Altra® ARM Server
CPU
Ampere Altra Processor
Storage Bays
4 x 3.5" bays
¡Máximo 5 modelos para comparar! Por favor borra algunos modelos antes de añadir más. Gracias.