You may only add up to 5 items for comparison at one time.
HPC Server - 4 x GPU Card Slots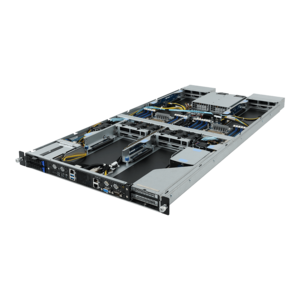 Downloads
Manual
Support List
Downloads
CPU Support
Support List
Manual
FAQ
Download from the server closest to you – Asia, China, North America, Europe, Russia.
You will need to view these PDF files with Acrobat Reader.

Downloads
Chipset

Chipset

Version

Size

Date

Intel

®

Chipset Driver

OS

: Windows Server 2019,Windows Server 2016 64bit,Windows Server 2012 R2 64bit

[1‎0.1.18228.8176]

3‎,12 MB

2‎019.12.29

LAN

SATA RAID/AHCI

SATA RAID/AHCI

Version

Size

Date

Intel

®

Rapid Storage Technology enterprise (Intel® RSTe)

OS

: Windows Server 2019,Windows Server 2016 64bit,Windows Server 2012 R2 64bit

[6‎.0.0.1357]

2‎65,09 MB

2‎019.04.21

Utility

VGA

BIOS(+3)

Version

Size

Date

Description

R14

1‎9,40 MB

2‎021.01.25

1. Updated RC 0610.D02 (2020.2 IPU PV)
2. Updated microcode: SKX-H0: MB750654_02006A08, CLX-B0: MBF50656_04003003, CLX-B1: MBF50657_05003003

R13

1‎9,08 MB

2‎020.09.17

1. Add microcode for Processor P-8124 and P-8136
2. Add two setup item "Custom Refresh Enable" and "Custom Refresh Rate"

0‎,61 MB

2‎020.04.27

Windows and UEFI mode flash BIOS SOP

Please download BIOS update tool from

AMI Website

Description

Version

Size

Date

GSM CLI

OS

: Windows Server 2019,Windows Server 2016 R2 64bit,Windows Server 2012 R2 64bit,Windows Server 2012 64bit,Windows 10 64bit,Ubuntu,Linux CentOS

2‎.1.43

1‎14,54 MB

2‎021.03.06

GSM Server

OS: Ubuntu 16.04 / CentOS 7 / Windows Server 2016 / Ubuntu 20.04 / Redhat 8.3 / CentOS 8.2 / Windows Server 2019

2‎.04

1‎,12 GB

2‎020.12.04

Firmware(+3)
Support List

Support List(+2)

Manual

Manual(+8)

Language

Version

Size

Date

Description