Tối đa là 5 mô hình để so sánh! Hãy xóa một số mô hình trước khi bạn thêm vào. Cảm ơn bạn
Supports 4th Generation Intel® Core™ processors
GIGABYTE Ultra Durable™ 5 Plus Technology
IR Digital Power Design
GIGABYTE UEFI DualBIOS™
15µ gold plated CPU Socket
Multi-GPU Support
GIGABYTE 333™ Onboard Acceleration (USB 3.0, SATA 3.0 & 3x USB Power)
GIGABYTE On/Off Charge™ for USB devices
Intel® LAN with high ESD Protection
Supports CFOS Speed Internet Accelerator Software
HDMI 1.4, DVI, D-SUB
Intel® Small Business Advantage
Dòng bo mạch chủ GIGABYTE Series 8

GIGABYTE 8 Series motherboards support the latest 4th Generation Intel® Core™ processors, bringing together a unique blend of features and technologies that offer the absolute ultimate platform for your next PC build. From high current capable digital power delivery, performance-enhancing caching technologies, exclusive high-end audio features, advanced networking and device charging, gold plated hardware connectors and of course, killer good looks, GIGABYTE 8 series motherboards are in a class of their own.

Next Gen Intel® 8 Series Platform
The latest Intel 8 Series platform offers significant improvements in performance and power consumption with the latest 4th generation Intel® Core™ processors and Intel® H87 chipsets. As well as a boost in overall productivity, the latest HD4600 Intel® processor graphics provide native 4K resolution playback over standard HDMI connectivity, with significantly higher frame rates in the latest DX11 3D game titles.

Công nghệ GIGABYTE Ultra Durable™ 5 Plus


GIGABYTE Ultra Durable™ 5 Plus debuts on GIGABYTE 8 Series motherboards, with a range of features and component choices that provide record-breaking performance, cool and efficient operation and extended motherboard lifespan.

Siêu Mát

All New Heat Sink Design
GIGABYTE Ultra Durable™ 5 Plus motherboards feature new heatsink designs that offer uncompromisingly efficient cooling on key areas of the motherboard including the PWM area and chipset (PCH). GIGABYTE 8 Series motherboards offer both passive, active and water cooling support of the crucial PWM area so even the most aggressive and extreme configurations will be kept well within optimal thermal parameters.

Siêu Hiệu Năng

IR® Digital CPU Power Design
GIGABYTE motherboards use industry-leading PWM controllers and PowIRstage™ ICs and from International Rectifier®. These components are 100% digital, offering incredible precision in delivering power to your 4th Generation Intel® processor. Designed from the ground up to complement each other, these industry-leading PWM controllers and PowIRstage™ ICs from IR® are optimized for cool and efficient operation, allowing users to get the absolute maximum performance from their next PC build.




Siêu An Toàn

GIGABYTE UEFI DualBIOS™
GIGABYTE motherboards feature GIGABYTE DualBIOS™, an exclusive technology from GIGABYTE that protects arguably one of your PC's most crucial components, the BIOS. GIGABYTE DualBIOS™ means that your motherboard has both a 'Main BIOS' and a 'Backup BIOS', making users protected from BIOS failure due to virus attack, hardware malfunction, improper OC settings or power failure during the update process.

USB 3.0 Siêu Nhanh

6 USB 3.0 Ports
GIGABYTE motherboards offer more high speed connectivity than ever before, packing up to 6 USB 3.0 ports per board. Each of these 6 USB 3.0 ports are also provided with a dedicated fuse, ensuring that an unexpected malfunction on one port, will affect only that port, isolating potential damage and protecting other connected devices.

Công nghệ Intel® Small Business Advantage



GIGABYTE motherboards possess a range of features that are designed to offer vastly improved and simplified control over unmanaged IT infrastructure, with specific focus on security, data backup and raising productivity levels overall.



SECURITY

PRODUCTIVITY

SOFTWARE MONITOR
Monitor critical software below the OS
PC HEALTH CENTER
Run after hours— even if PC is off
DATA BACKUP & RESTORE
Run after hours—even if PC is off

ENERGY SAVER
Automatically power on each morning
USB BLOCKER
Block unwanted USB device classes
Intel® WIRELESS DISPLAY
Share and collaborate, wirelessly
(with Intel Wi-Fi module only)*

*GIGABYTE motherboards can support Intel® Wireless display only when combined with an appropriate Intel Wi-Fi module.

Bảo vệ chống tĩnh điện cho USB và LAN (Chỉ áp dụng cho cổng USB3.0)



GIGABYTE 8 Series motherboards raise the bar in terms of protecting your system, providing advanced electrostatic discharge (ESD) protection for both your Ethernet LAN and USB ports, both common sources of ESD-related failures. Each LAN and USB port is paired with a dedicated protection filter that can withstand high electrostatic discharges, protecting your system from common electrical surges and even direct lighting strikes.

Socket CPU được mạ 15µ vàng

| | |
| --- | --- |
| GIGABYTE 8 Series motherboards come equipped with a gold plated CPU socket, which means that enthusiasts can enjoy absolute reliability and longevity for the CPU socket overtime, without having any concerns about corroded pins and bad contacts. | |

Mỗi cổng Một cầu chì

On GIGABYTE 8 Series motherboards each USB port has its own dedicated power fuse that prevents unwanted USB port failure, helping to safe guard your important data during transfer
GIGABYTE One Fuse per
USB Port Design
Traditional One Fuse Design
for Multi-USB Ports

Hỗ trợ tính năng On/Off Charge

Công nghệ GIGABYTE On/Off Charge cho phép nap pin iPhone, iPad and iPod Touch một cách nhanh hơn. Tính năng 3x USB power của GIGABYTE cùng với công nghệ On/Off Charge giúp nạp pin iPhone, iPad và iPod touch và thiết bị khác qua cổng USB từ bo mạch chủ GIGABYTE, nguồn điện năng cung cấp từ các cổng USB này không giống như chuẩn USB thông thường, bạn có thể nạp pin trong khi đang sử dụng hệ thống hay ngay cả khi hệ thống đang tắt...

more

*Do một số hạn chế của một số điện thoại di động, người sử dụn phải kết nối điện thoại của mình vào PC trước, để chuẩn S4/S5 có thể nhanh chóng khởi động On/Off charge từ cổng USB. Kết quả có thể khác nhau tùy từng dòng sản phẩm.

Card LAN Intel® Gigabit



The latest GIGABYTE 8 Series motherboards come equipped with Intel® Gigabit LAN networking, a popular choice with gamers that features several performance-enhancing features such as advanced interrupt handling to help reduce CPU overhead and Jumbo Frame support for extra large data packets.

cFosSpeed

GIGABYTE motherboards feature cFos Speed, a network traffic management application which helps to improve network latency, maintaining low ping times to deliver better responsiveness in a crowded LAN environment. cFos Speed works in a similar way to an OS driver, monitoring network traffic packets at the application layer, allowing optimization and improved network performance for specific applications.

Hỗ trợ cổng GIGABYTE OPT-Fan

Many of today's 3rd party water cooling systems require CPU fan power support for both the cooling fan and the water pump. GIGABYTE 8 Series motherboards feature OPT fan support, an additional CPU fan pin header that can be used to connect a water pump and configured for continuous full speed operation. The OPT Fan is also useful for high performance coolers employing two fans.

Option 1: OPT Fan Support for Water Pump

Option 2: OPT Fan + CPU Fan Support
Dual CPU Fans Cooler

Hỗ trợ truy xuất nhiều màn hình

AMD CrossFire™ delivers the ultimate graphics performance for gaming enthusiasts who demand the highest frame rates without compromising on resolution.

Hỗ trợ độ phân giải siêu nét 4K

4K resolution is the next technological milestone in high-definition content delivery, utilizing approximately 4,000 pixels on the horizontal axis, more than four times today's standard HD pixel density. GIGABYTE 8 series motherboards boards provide native 4K support with integrated Intel® HD Graphics via HDMI.

Hỗ trợ giao diện truy suất HDMI

HDMI giao diện mới nhất High-Definition Multimedia có thể cung cấp băng thông lên đến 5Gb/s truyền tải video chất lượng audio 8-kênh audio chất lượng cao. Khả năng truyền tải cao, không nén video kỹ thuật số và âm thanh, HDMI đảm bảo khả năng cao nhất cho trải nghiệm video lên đến 1080p mà không có sự tổn thất chất lượng với giao diện analog và giao diện digital-to-analog. Ngoài ra, HDMI tương thích với HDCP (High-bandwidth Digital Content Protection), cho phép phát Blu-ray/HD DVD và nội dung trên các phương tiện truyền thông khác.

Hỗ trợ DVI

DVI (Digital Visual Interface) là một giao diện video tiêu chuẩn, thiết kế để mang dữ liệu video kỹ thuật số, tối đa hóa chất lượng hình ảnh của thiết bị hiển thị kỹ thuật số, chẳng hạn như màn hình LCD, máy chiếu kỹ thuật số. Ngoài ra, giao diện DVI tương thích với với HDCP (High-bandwidth Digital Content Protection).

Trung tâm ứng dụng GIGABYTE mới

GIGABYTE App Center gives you easy access to wealth of GIGABYTE apps that help you get the most from your GIGABYTE motherboard. Using a simple, unified user interface, GIGABYTE App Center allows you to launch all GIGABYTE apps installed on your system.

Tiện ích GIGABYTE Easy Tune mới

GIGABYTE EasyTune provides a simple and easy-to-use interface that allows users to fine-tune their system settings.


GIGABYTE Smart Fan 2

As well as offering more system fans than ever before, GIGABYTE 8 Series motherboards feature updated and improved CPU and system fan speed controls, with individual airflow and speed settings available via a dedicated digital controller. GIGABYTE Smart Fan 2 allows you to configure CPU fans and system fans.

GIGABYTE @BIOS

| | |
| --- | --- |
| The new and updated GIGABYTE @BIOS app allows you to update your system's BIOS from within Windows using a simple and slick graphical user interface by automatically downloading the latest version from the GIGABYTE servers. | |

GIGABYTE EZ Setup

GIGABYTE EZ Setup combines several key utilities designed to simplify install and configuration procedures for several exclusive GIGABYTE apps including Disk Mode Switch, Smart Connect, EZ Rapid Start and EZ Smart response.
* The entire materials provided herein are for reference only. GIGABYTE reserves the right to modify or revise the content at anytime without prior notice.
* Advertised performance is based on maximum theoretical interface values from respective Chipset vendors or organization who defined the interface specification. Actual performance may vary by system configuration.
* All trademarks and logos are the properties of their respective holders.
* Due to standard PC architecture, a certain amount of memory is reserved for system usage and therefore the actual memory size is less than the stated amount.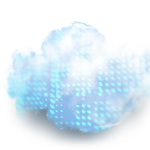 COMPUTEX
2022