AI Face Recognition Solution
AI Face Recognition Solution is a self-teaching facial recognition system, providing a scalable, modular architecture with great customization for an organization in any size.
Introduction
AI Face Recognition Solution is presenting an accurate and user-friendly security optimizing solution. From retail chains to estate management, from individual store to multinational corporations, with solid hardware background and AI algorithm, AI Face Recognition Solution not only provides an evidence-based understanding of user/consumer activities but also support your business with comprehensive security surveillance.
Scenario
Enterprise Security
Focus on needs of enterprise security and management, Face Manager can integrate access control, and attendance management by our system. Accurate recognition system and anti-passback function also enhanced the security level that suitable for any facility included data centers and high-security laboratories.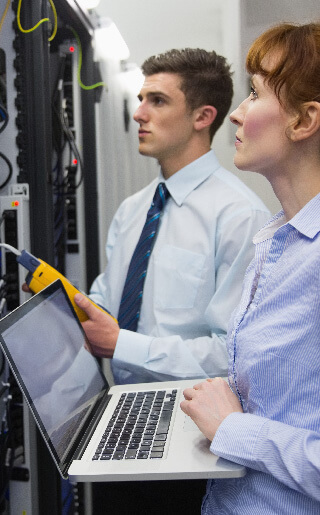 Industry Management
Accurate facial recognition records can be used for attendance history, access control, and area security. Customized API can also integrate the existed security check perfectly match with specific industrial criteria.
Retail Marketing
Quantify the impact of the marketing strategy by real-time footfall analytics to improve your business with accurate insight. Planning ahead to achieve optimum management of staffs, the organization's voluble assets, with quantitative and visualized people counting report.​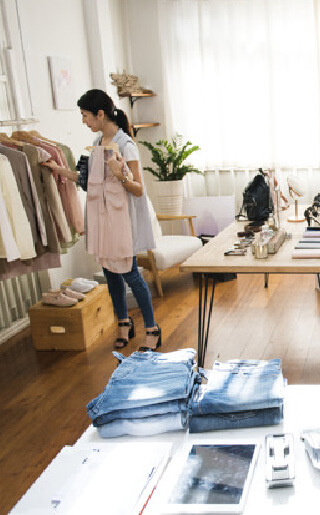 Vast Spotted
With your existed IP cams, Face Manager not just blacklist verification to assist security in surveillance, Face Manager is a great tool to integrate VIP and customers purchase pattern, helping the business owner make a wiser decision.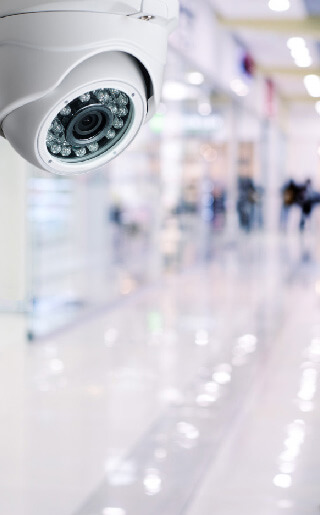 Challenges
For business in any industry, any size, AI Face Recognition Solution can easily adapt very specific condition and meet high criteria of security by our state of art algorithm and solid hardware background. AI Face Recognition Solution is designed to become your best partner on the way to optimising security management and retail analysing.
Advantages
Ultimate Security Management Optimising Solution
No matter what size is your business, AI Face Recognition Solution got you covered. AI Face Recognition Solution's modular architecture is design to be scalable and flexible. Log data delivered from the AIO can be transformed into various useful information to improve your management. Accurate facial recognition records can be used for attendance history, access control, and area security. AI Face Recognition Solution also shows it's strengths when adapting to different condition. Sourcing from both IP cam and our AIO camera, log data processed through AI Face Recognition Solution can be transforming into a preferred format and easily merge with the existed workflow, optimising your business with the lowest effort.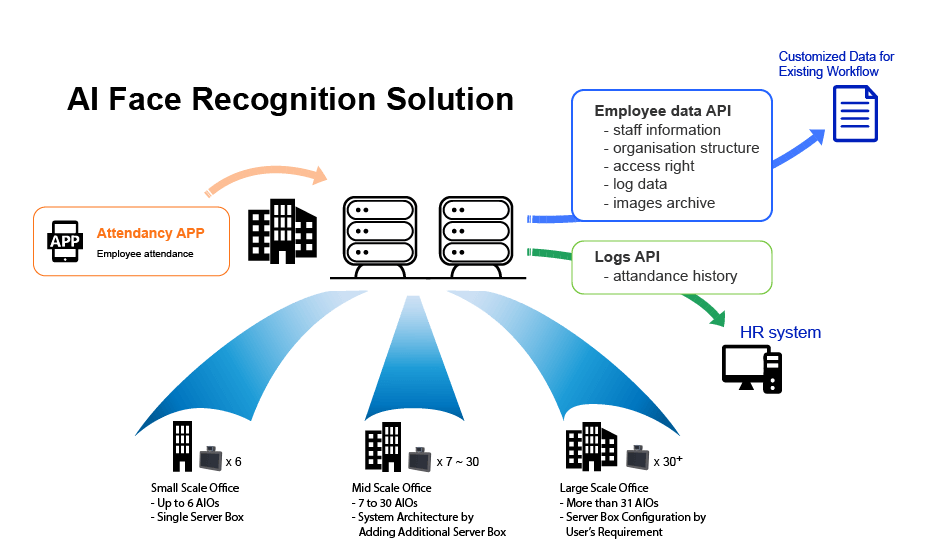 AI Face Recognition Solution
Related Technologies
Machine learning (ML) is the scientific study of algorithms and statistical models that computer systems use to effectively perform a specific task without using explicit instructions, relying on models and inference instead. It is seen as a subset of artificial intelligence.
In simple terms, Cloud Computing is the delivery of computing services to a user or an organization—servers, storage, databases, networking, software, analytics, intelligence and more—over the Internet ("the Cloud"). Cloud Computing is usually provided using virtualization, in where the physical computer hardware is abstracted from the software & applications that are running on that hardware. Cloud Computing services can be provided several different ways, via public, private or hybrid clouds. Public cloud computing is provided by 3rd party service providers (such as Amazon Web Services, Microsoft Azure, or Google Cloud) who own the physical hardware and then sell these resources online via a secure internet connection. In a private cloud, an enterprise builds a cloud within their own data center by running applications on virtual servers that may reside on any number of available physical machines. Hybrid cloud computing is where a mixture of private and public cloud computing services are used together in tandem. As part of RightScale's 2018 State of the Cloud report, an in-depth survey was conducted of 997 IT professionals about their adoption of cloud infrastructure and related technologies, an astonishing 96% of respondents indicated that they run their enterprise's workloads in a cloud – either public, private or hybrid.
Scalability is the capability of a system, network, or process to handle a growing amount of work, or its potential to be enlarged to accommodate that growth.