Advanced
The Most Alluring OLED Laptop: AERO 15 OLED's Secret Wonders

As early as 2019, GIGABYTE had already launched the AERO 15 OLED creator laptop which was the first equipped with an OLED display. Why do images look more vibrant and vivid on AERO 15 OLED? We will explore the things that you did not know before about GIGABYTE OLED laptop.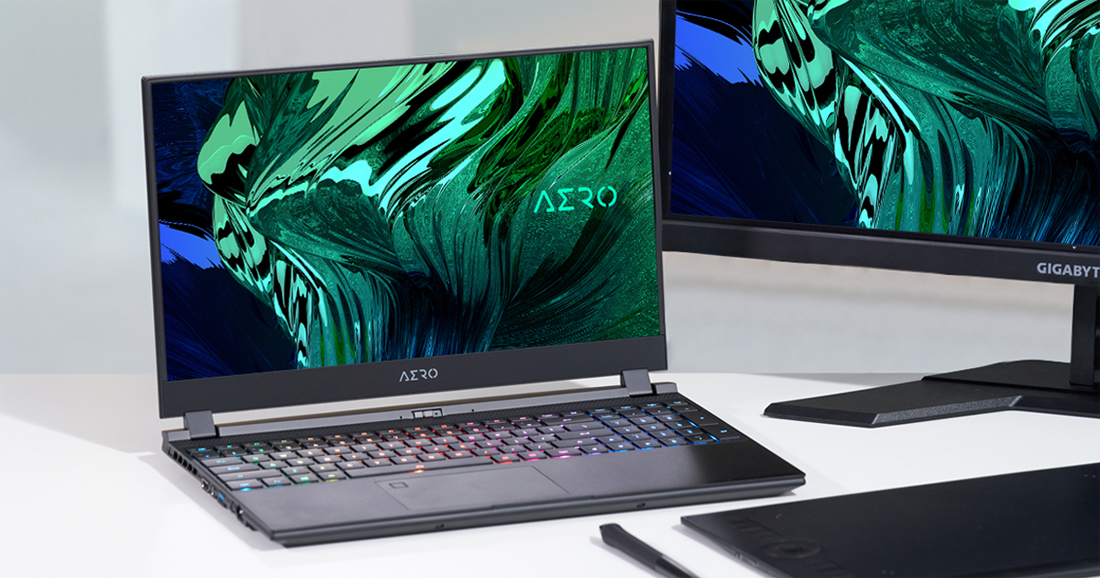 GIGABYTE AERO 15 OLED is equipped with color calibrated OLED display. Its outstanding display performance has amazed the press and user around the world since its launch in 2019. Earlier this year (2021), GIGABYTE launched the all-new AERO with RTX 30 series laptop GPUs.
The exact same picture, but more vivid on the OLED screen? About Color Volume
Based on the traditional 2D color gamut but added the element of "brightness" as its Z-axis, the concept of 3D gamut has been introduced: the color volume, as the number of colors that can be presented by the output device with the corresponding brightness.
AERO 15 OLED's screen supports wide color gamut, high brightness and high contrast ratio, and hence the images looks brighter and more vibrant. Left: AERO 15 Classic with LCD panel; Right: AERO 15 OLED with OLED panel.
The same brightness, but brighter on an OLED display? High Brightness and High Contrast
AERO 15 OLED
achieve True Black and hence provides an extremely high contrast ratio of 1,000,000:1, with which a normal LCD of 1,000:1 cannot be matched. (I
mage for reference only.)
Why is it more comfortable watching an OLED screen for a long time? 70% Less of the Harmful Blue-Light
AERO 15 OLED screen emits less harmful blue light
(415~455nm)
, 70% less compared to the traditional LCDs.
Right Click on Desktop > Personalize >Colors > Choose you color > Dark
Run Office App> File > Office Account > Office Theme > Black
When the AERO 15 OLED screen displays all white, it emits about 6.5% harmful blue light (21.5% for LCDs). With a few Window 10 settings, user can further reduce it to 0.8~1.3%.
With the Rheinland's Eye Comfort Certification, AERO 15 OLED offers users a more comfortable experience.
Highest Resolution x Best Performance: GIGABYTE is Your 1st Option for 4K Creator Laptop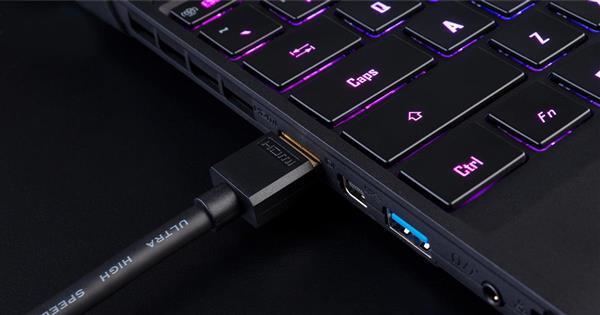 2021 saw another powerful collaboration between GIGABYTE and Nvidia (a leader in graphics card manufacturing) in launching the RTX 30 series laptop GPUs. The latest generation of the RTX series achieves higher 3D operational performance and leads the field with a comprehensive range of connection ports, including the HDMI 2.1. Engineered with an eye to the future, the inclusion of the HDMI 2.1 port offers users a future forward laptop. Keep reading to discover the difference HDMI 2.1 makes in performance quality.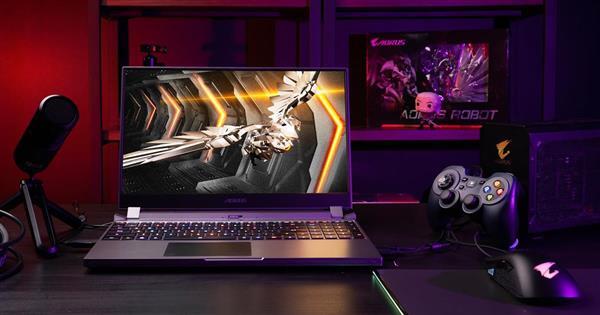 To maximize the gaming experience, the refresh rate of your screen should keep up with current trends. The refresh rate and the frame rate (expressed in frames per second or FPS) are often-heard terminologies. Nevertheless, what do these terminologies and figures mean? How are they related to actual gameplay? This article will give you a clear explanation.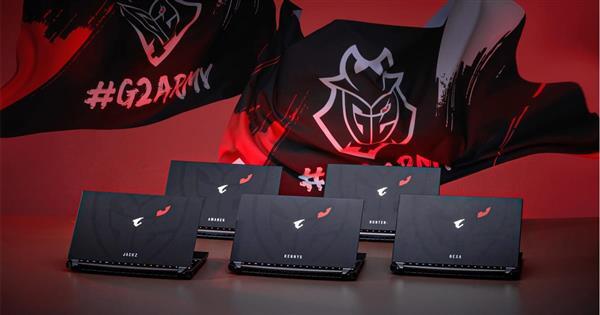 AORUS teamed up with the world's top-tier Esports teams to build the best gear for professional players. Let's find out how G2 Esports certified AORUS 15G was born through this exclusive interview.