GIGABYTE GeForce™ GTX 480 Refreshes 3DMark Vantage World Records
GIGABYTE GeForce™ GTX 480 is the number one in graphics benchmarks
2010/06/22
Taipei, Taiwan, June 22, 2010 – GIGABYTE Technology Co. LTD., a leading manufacturer of motherboards and graphics cards, is pleased to announce that the latest GV-N480D5-15I-B proves to be the fastest graphics card in the world. With 3DMark Vantage P63925, what GV-N480D5-15I-B has achieved is now at the number one spot on Futuremark Community Hall of Fame.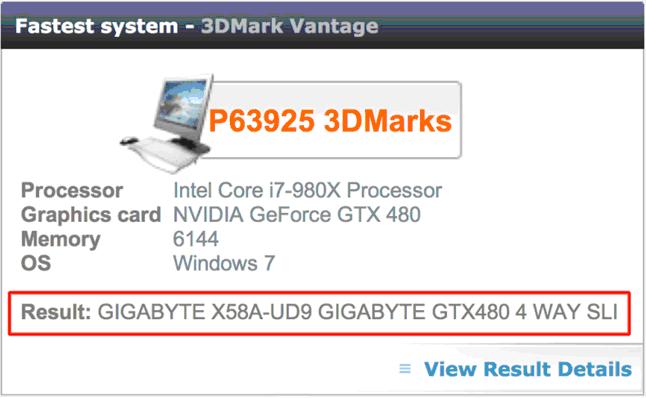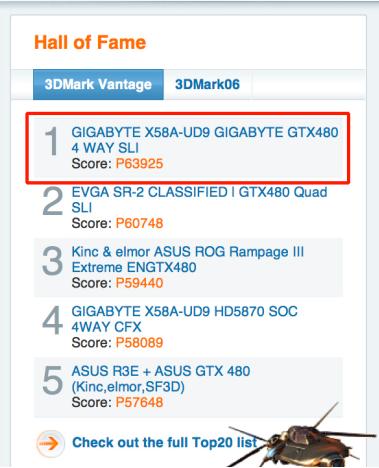 GIGABYTE GTX480 has not only reached P63925 score with performance preset, but also H52612 with high preset, and X44827 with extreme preset.
GIGABYTE GeForceTM GTX 480
GIGABYTE GeForceTM GTX 480 "GV-N480D5-15I-B" is engineered with the revolutionary DirectX® 11 technology, NVIDIA® CUDA™ architecture, and PhysX® technology. It supports NVIDIA® 3D Vision™ Surround. Through SLI technology and stereoscope, users are able to play games across three screen displays. With these incredibly sensational features, GV-N480D5-15I-B is going to blow your mind.
Upcoming Products
As the leading manufacturer of graphics cards, GIGABYTE never fails to develop innovative features to reference cards. GIGABYTE GTX 480 SOC edition will join the market soon. The Super Overclock Series contains some of our most sought-after products. The upcoming GTX 480 SOC edition and GTX 470 SOC edition will feature GPU Gauntlet™ Sorting technology, ultra durable VGA+ high quality components, anti-turbulence inclined triple fan, OC Guru graphics card smart tuner, voltage read point design, and many more. GIGABYTE will continue to deliver incomparable graphics cards.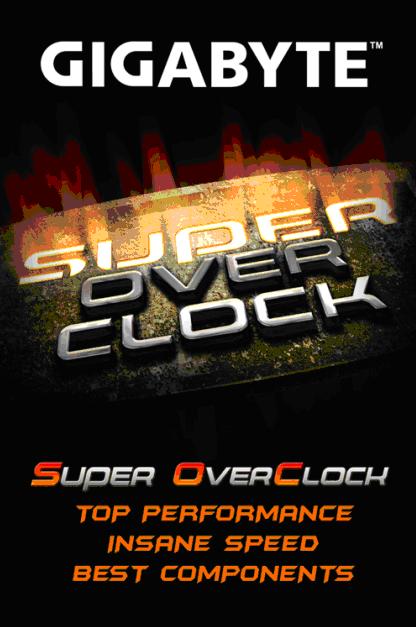 For more details of GIGABYTE GV-N480D5-15I-B, please visit the GIGABYTE VGA website: http://www.gigabyte.com/products/main.aspx?s=43
The GIGABYTE Super Overclock Series includes GTX 260, HD 5870, HD 5770 and upcoming GTX 480 and GTX 470. For more details about the Super Overclock Series, please visit the GIGABYTE SOC website at: http://www.gigabyte.com//www.gigabyte.com/MicroSite/72/index.html