News
Building a Private Cloud With AI / ML Capabilities PART 1: Cloud Management Platform
GIGABYTE @ COMPUTEX 2018 DAY 1 SPECIAL FEATURE
2018/06/05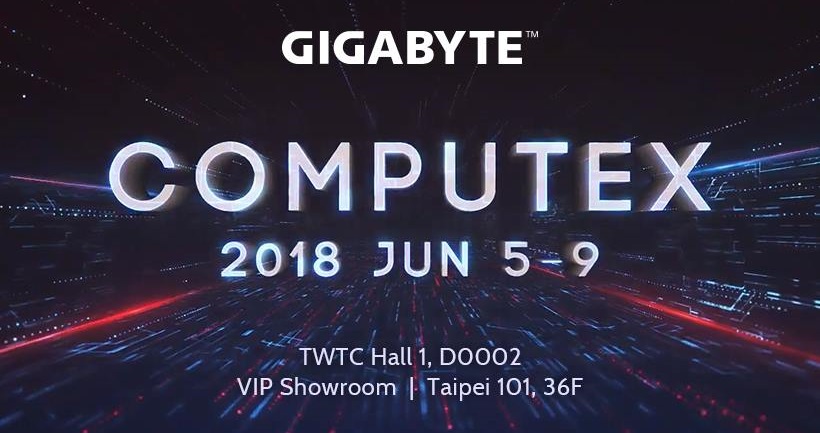 COMPUTEX Taipei, 5th June 2018 - GIGABYTE, an industry leader in server systems and motherboards, has collaborated with local cloud and storage platform providers to showcase an integrated AI / Data Science Cloud at COMPUTEX 2018, demonstrating how customers can build a private cloud to own & protect their data while connecting with public cloud services, and incorporate inbuilt AI capabilities to use Big Data for real-time deep learning and inference processing (AIoT).
As part of a daily feature series published during the show, today we will take a closer look at the architecture and features the AI / Data Science Cloud that we are demonstrating at our booth, to give our customers more ideas and guidance for building their own private cloud.
Why Build a Private Cloud? 1
A recent survey conducted by StratoScale of IT executives and specialists from enterprises of all sizes revealed the following major reasons why an organization will consider building their own private cloud:
Security Concerns: With a private cloud, all an organization's sensitive data and vital apps are kept safely behind the firewall of their own on-premise host servers. There is no risk that other companies could access an enterprise's data through weak firewalls or accidents with the barriers between apps that share the same cloud.
Data Protection Regulations: When using public cloud infrastructure, it can be difficult to know where exactly the information has landed. Organizations may unknowingly breach national data protection laws by using public cloud servers as there is no way to know the route through which information will travel or where it will be stored. Until regulations change, many companies prefer to safeguard themselves by sticking to private cloud infrastructure.
Public Cloud Vendor Lock-in: Many companies are concerned about lock-in, fearing that vendors could hold their data hostage until exorbitant severance fees are paid. With private cloud solutions, there's no need to worry that you might be denied access to your own data.
Cost of Public Cloud: There is no definitive conclusion that a public or private cloud is more or less cost efficient than the other. However, the pricing and fee structure for public cloud solutions are still opaque and liable to change greatly from company to company. It's difficult for enterprises to make a clear comparison between public cloud vendors, and thus equally hard for them to feel confident that they have secured a fair deal. A private cloud infrastructure has a more visible and predictable cost structure.
1 StratoScale, Is There Value in Building a Private Cloud? (August 9, 2017)
GIGABYTE's AI / Data Science Cloud Demonstration Overview
The hardware topology of this hybrid cloud consists of three main clusters, as shown in the diagram below:
1. Cloud Service System Cluster (CPU Nodes Block)
2. AI / High Performance Computing Cluster (GPU Nodes Block)
3. Integrated Data Storage Cluster (Block & Object Storage + High-End Filesystem Block)
These clusters are seamlessly integrated into a single platform by InfinitesSoft CloudFusion. The logical architecture of the platform can be seen in the diagram below:.
The cloud services supported by this system consist of the following:
ECS (Elastic Computing Service)
Allows users to create, operate, and terminate virtual machine services at any time. It also allows administrators to allocate computing resources while ensuring data safety, providing high flexibility of use, and reducing management difficulty.
RCS (Rapid Container Service)
The system contains a rapidly deployable container service configured by a simple and intuitive user interface. Users can quickly deliver applications by binding with cloud services related to data analysis, machine learning and more.
LBS (Load Balancing Service)
The load balancing design distributes application traffic among multiple destinations, such as virtual machines, and containers. It can be also operated across multiple facilities areas.
OSS (Objective Storage Service)
Supports high volume data storage and retrieval, which can be accessed by different clients at the same time, such as websites, mobile applications, ERP systems, and can store data from IoT sensors or devices.
NSS (Network Security Service)
Multi-layer information security protection system, including a WAF (Web Application Firewall), input data anomaly detection, network transmission anomaly detection and other various types of protection measures to ensure the highest security and reliability of the platform operation.
MLS (Machine Learning Service)
Bare metal containers can be created on the GPU servers, building clusters and deploying their intended computing frameworks such as Tensorflow, Caffe, Torch, etc., depending on the user's needs. This service can be used to access the GPU resources of the AI / High Performance Computing Cluster for deep learning and AI training.
BDS (Big Data Service)
Big Data analytics cluster that supports a variety of Hadoop suites such as Spark, Hive, Pig, and Hbase, enabling users to do all types of data mining and trend forecasting based on Big Data.
DWS (Data Warehouse Service)
Uses standard SQL to provide general-purpose and economical data analysis and processing that can be integrated into existing and popular business intelligence tools, and regular output reports for decision makers to make strategic decisions and create business value.
RDS (Relational Database Service)
Providing database services based on relational algebra models, allowing users to search for stored data more quickly, eliminating management complexity.
LAS (Log Analytics Service)
Allows the user to quickly collect records from multiple sources, use a graphical interface for search and query, and use machine learning capabilities available within the system to build correlation and analysis. This can enable management decisions based on greater in-depth analysis.
InfinitiesSoft CloudFusion
InfinitiesSoft CloudFusion is a comprehensive hybrid cloud management software solution that can support and integrate over 30 different public and private cloud platforms and systems, including AWS, Alibaba Cloud, MS Azure, Google Cloud, IBM Cloud (Softlayer), VMware, XenServer, HyperV, OpenStack, Kubernetes...etc.. CloudFusion also features a highly elastic open API interface, assisting developers to enhance the cloud ecosystem to ensure extensibility and future-proofing. CloudFusion is capable of managing simultaneously tens of thousands of virtual machines in different time zones, from different sources of suppliers, and/or with different virtualization technologies, with all cloud resources and most frequently used day-to-day operation and management functions consolidated into one user-friendly interface. With CloudFusion, modern enterprises can focus on real business rather than spending their resources to manage the complexity of IT infrastructure created by a mix of different clouds.
For more information on building a private or hybrid cloud with GIGABYTE and Infinities CloudFusion or to understand in more detail about our demonstration, please visit GIGABYTE's booth during COMPUTEX 2018 to talk to a GIGABYTE or InfinitiesSoft professional, or contact either company for more information.
Date & Time:
Tuesday 5th June to Friday 8th June 9.30am ~ 6.00pm, Saturday 9th June 9.30am ~ 4.00pm
Location:
Taipei World Trade Center Hall 1, Booth D0002