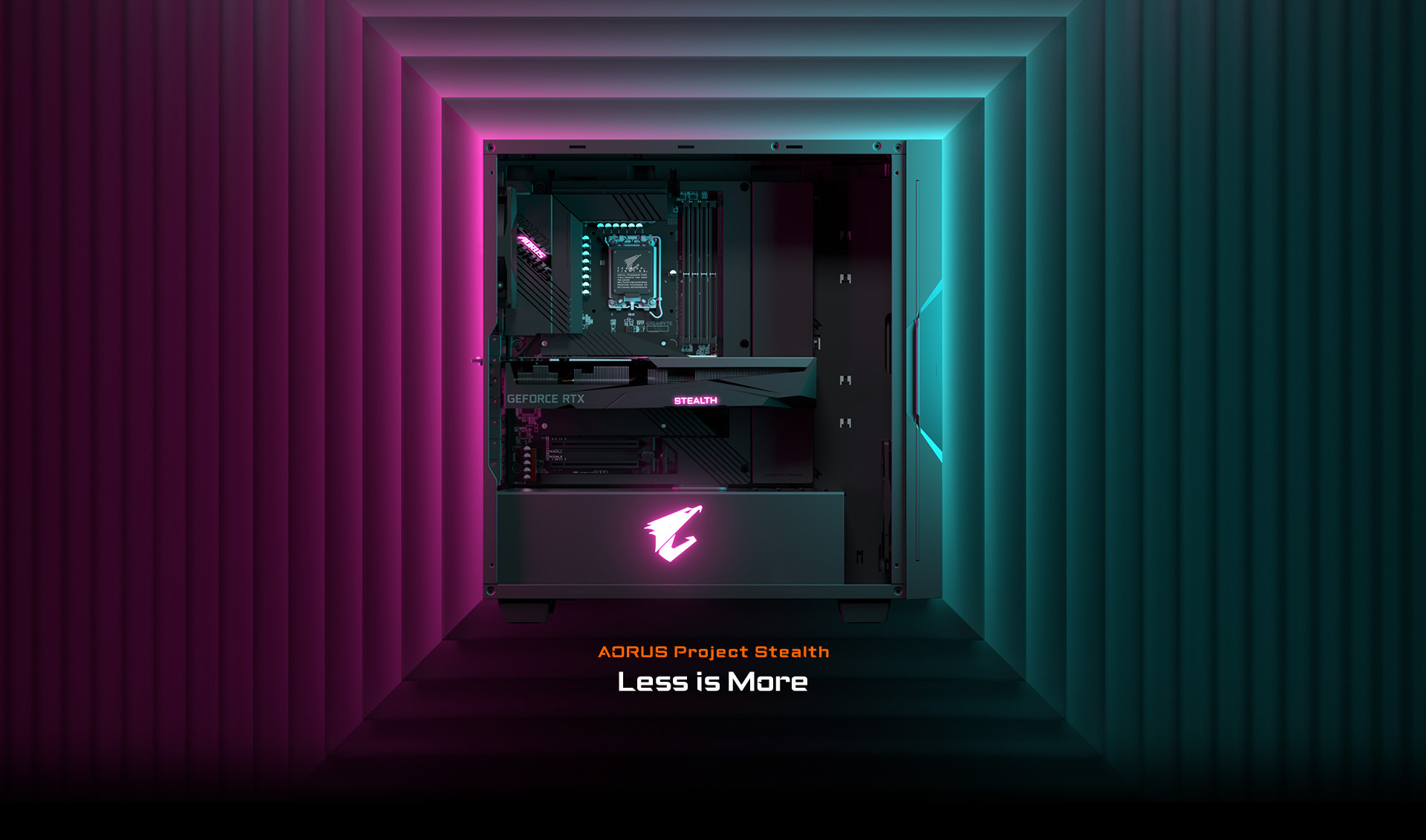 PROJECT STEALTH
Not just a PC build kit, Project Stealth delivers a revolutionary building experience. By having virtually no wire and cable cluttering, a faster assembly time, smoother directional airflow, and better performance, flaunt a cableless seeming desktop with unrestricted space.
More Leisures

Less Procedures

More Space

Less Disturbance
Simplicity
Less obstacles . Smoother flow
Access with Ease
Flip . Insert . That's it .
Tailored to Perfection
Intutitive installation , Tidy visual
RGB FUSION 2.0
With 16.7M customizable color options and numerous lighting effects, you can choose lighting effects or synchronize with other AORUS devices.




CYCLE
PULSE
FLASH
STATIC
* All the images in this page are for illustration only.
قد تختلف خصائص و شكل المنتج من بلد إلى بلد. ننصح بمراجعة الموزعين المحليين داخل بلدك فيما يتعلق بمواصفات و شكل المنتجات المتاحة داخل بلدك. قد لا تتطابق ألوان المنتجات المعروضة بالصور تطابقاً تاماً مع ألوانها الحقيقية بسبب التنوع اللونى الحادث فى الصور أو بسبب إعدادات شاشة العرض التى تستخدمها. مع حرصنا التام على تقديم أحدث و أدق المعلومات المتعلقة بمنتجاتنا و قت نشرها على موقعنا الرسمى، فإننا نحتفظ بالحق فى إجراء أى تعديلات على هذه المعلومات بدون إخطار مسبق.