يمكنك إضافة حتى 5 موديلات فقط للمقارنة بينها و ذلك للمرة الواحدة.
Features
Powered by GeForce® GTX 1660 SUPER™
NVIDIA Turing™ architecture and GeForce Experience™
Integrated with 6GB GDDR6 192-bit memory interface
WINDFORCE 3X Cooling System with alternate spinning fans
RGB Fusion 2.0 – synchronize with other AORUS devices
Metal back plate with RGB Illumination
Built for Extreme Overclocking 4+2 Power Phases
4 Years Warranty (Online registration required)
Core Clock
1875 MHz (Reference card is 1785 MHz)
COOLING SOLUTION
COOLING SYSTEM
AORUS provides the all-around cooling solution for all key components of the graphics card. We take care not only GPU but also VRAM and MOSFET, to ensure a stable overclock operation and longer life. WINDFORCE 3x 80mm cooling system is the most innovative cooling solution that provides the most efficient thermal performance for the graphics card.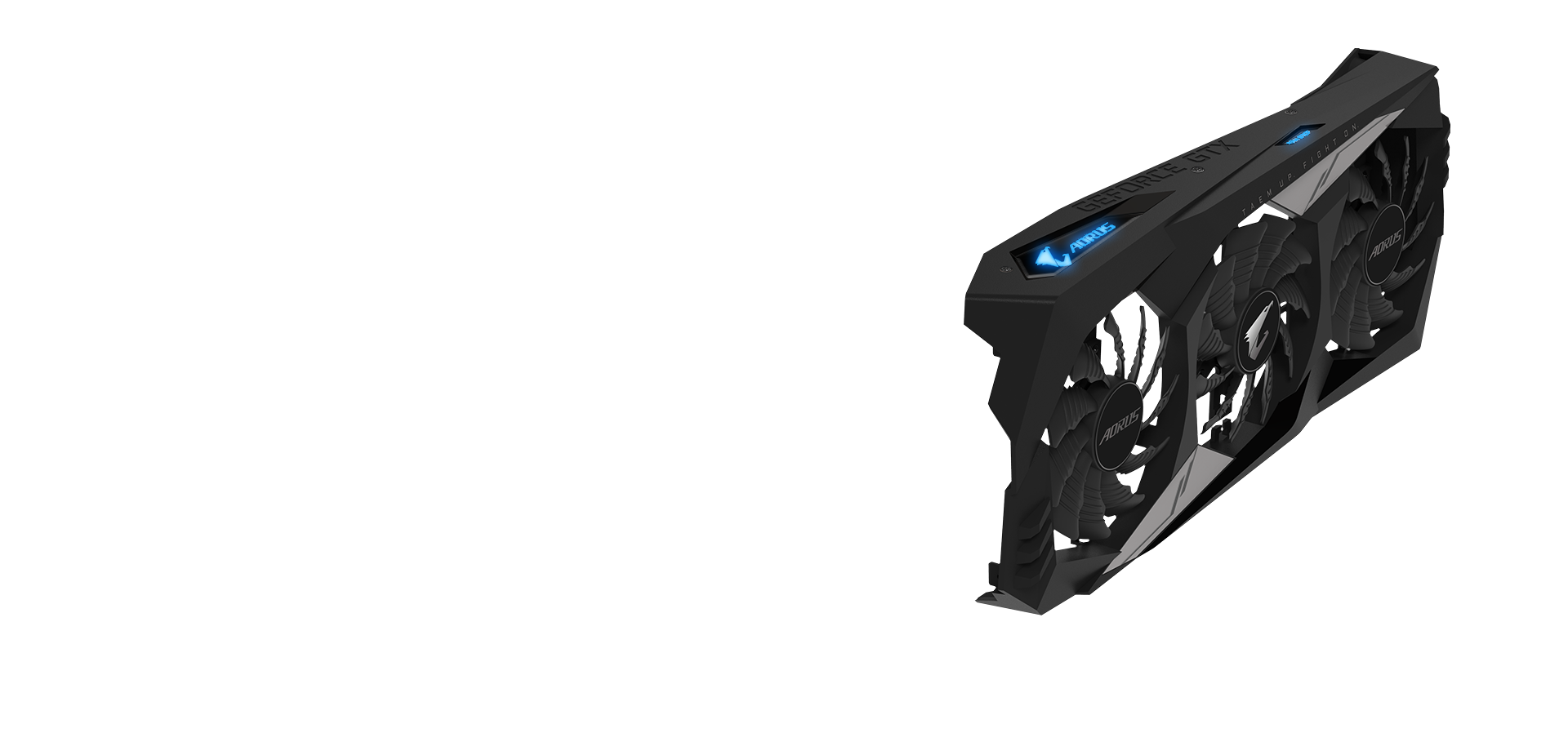 STYLE
RGB FUSION 2.0
With 16.7M customizable color options and numerous lighting effects, you can choose lighting effects or synchronize with other AORUS devices.
EXCELLENCE
PREMIUM BUILD IN EVERY ASPECT
AORUS graphics are dedicated to perfect quality. Excellent circuit design with the top-grade materials, not only maximizes the performance of the GPU, but also maintains stable and long-life operation.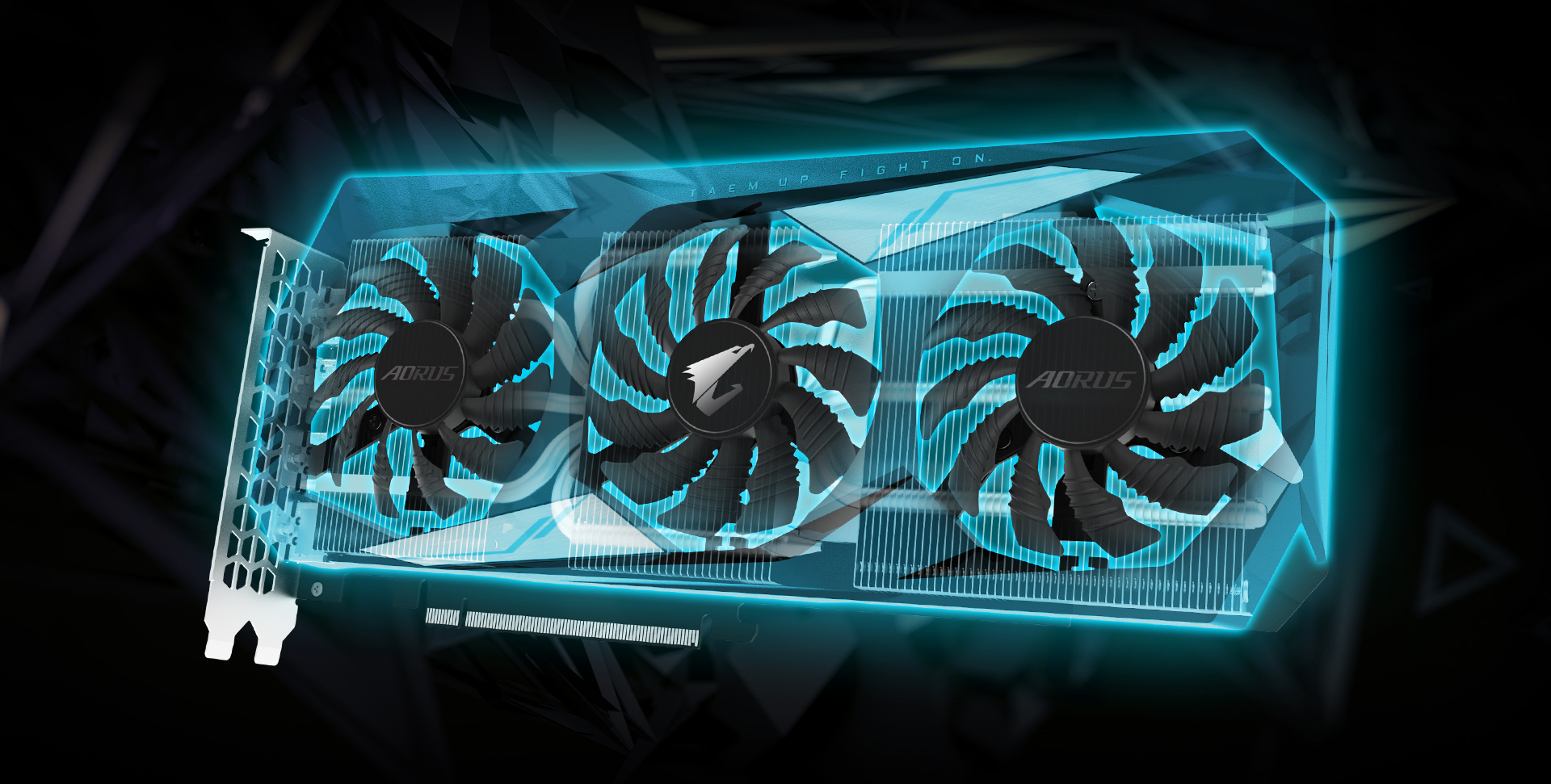 UTILITY
INTUITIVE AORUS ENGINE
Clock speeds, voltage, fan performance, power target can be monitored and tuned in real-time according to your own preference through this intuitive interface. (*The interface and functionality of the software is subject to each model.)
WARRANTY
4 YEARS WARRANTY
We want you to experience the best service you have ever had. This is why, on top of our standard 3-year warranty, we would like to offer you an additional 1 year of protection to your graphics card free of charge. You can enjoy a 4-year warranty by registering on the website within 30 days of purchase.
* All the images in this page are for illustration only.
قد تختلف خصائص و شكل المنتج من بلد إلى بلد. ننصح بمراجعة الموزعين المحليين داخل بلدك فيما يتعلق بمواصفات و شكل المنتجات المتاحة داخل بلدك. قد لا تتطابق ألوان المنتجات المعروضة بالصور تطابقاً تاماً مع ألوانها الحقيقية بسبب التنوع اللونى الحادث فى الصور أو بسبب إعدادات شاشة العرض التى تستخدمها. مع حرصنا التام على تقديم أحدث و أدق المعلومات المتعلقة بمنتجاتنا و قت نشرها على موقعنا الرسمى، فإننا نحتفظ بالحق فى إجراء أى تعديلات على هذه المعلومات بدون إخطار مسبق.
* GIGABYTE graphics cards, except those labeled "Mining Series", are intended only for use with desktop PCs. Other types of use, such as blockchain computing or cryptocurrency mining, will render the product warranty void.