يمكنك إضافة حتى 5 موديلات فقط للمقارنة بينها و ذلك للمرة الواحدة.
الخصائص
مدعوم بواسطة GeForce® RTX 2060
ذاكرة مدمجة GDDR6 192-bit بسعة 6GB
نظام التبريد WINDFORCE 3X باستخدام مراوح تدور فى اتجاه متبادل
تقنية RGB Fusion 2.0 -تزامن الأضاءة مع اجهزة AORUS الاخرى
شريحة حماية خلفية من المعدن
السرعة
1830 MHz (السرعة المرجعية للكارت 1680 MHz)
قد تختلف خصائص و شكل المنتج من بلد إلى بلد. ننصح بمراجعة الموزعين المحليين داخل بلدك فيما يتعلق بمواصفات و شكل المنتجات المتاحة داخل بلدك. قد لا تتطابق ألوان المنتجات المعروضة بالصور تطابقاً تاماً مع ألوانها الحقيقية بسبب التنوع اللونى الحادث فى الصور أو بسبب إعدادات شاشة العرض التى تستخدمها. مع حرصنا التام على تقديم أحدث و أدق المعلومات المتعلقة بمنتجاتنا و قت نشرها على موقعنا الرسمى، فإننا نحتفظ بالحق فى إجراء أى تعديلات على هذه المعلومات بدون إخطار مسبق.
* GIGABYTE graphics cards, except those labeled "Mining Series", are intended only for use with desktop PCs. Other types of use, such as blockchain computing or cryptocurrency mining, will render the product warranty void.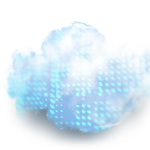 COMPUTEX
2022