You may only add up to 5 items for comparison at one time.
Powered by NVIDIA Dual GeForce 6800 GT VPU
Supports PCI Express and Dual 16 pipelines
Supports Quad-view display output
Microsoft DirectX 9.0C and OpenGL 1.5 support
Integrated with the industry's best 512MB GDDR3 memory and dual 256-bit memory interface
Integrated with two-ball bearing fansink for 50,000 hours guarantee
Supports DVI-I, D-SUB and TV-OUT
Please note that GV-3D1-68GT will occupy two slots from your PC.
Introduction

GIGABYTE TECHNOLOGY Co. Ltd. launches the GV-N68T256DH-N, yet another high definition next generation GIGABYTE Gaming VGA solution based on the NVIDIA GeForce 6800GT graphics processor. The new GV-NX68T256DB-N introduces an incredible 16 pixel pipeline in what is arguably the industry's powerful and technically advanced graphics accelerator card.

CineFX 3.0 Engine

Through CineFX 3.0 engine that allows developers to create unique 3D game features and effects in both game animation and high-definition video. Gamers can get plus benefit from CineFX 3.0 that streamlines the creation of complex visual effects.

Intellisample™ 3.0

It can increase performance at higher resolutions through advances in compression technology to deliver exceptional visual quality.

UltraShadow™ II

Fulfill complex digital lights and realistic shadows in future-generation games, such as Doom3.

Microsoft® DirectX® Shader Model 3.0

Provide infinite program command length creating photorealistic scenes and environments in games, without compromising overall PC performance.

OpenGL 1.5®

Ensure top-notch compatibility and performance for all OpenGL application.

PCI Express

Designed to run perfectly with the next-generation PCI Express bus architecture. This new bus doubles the bandwidth of AGP 8X delivering over 4 GB/sec. in both upstream and downstream data transfers.

PureVideo™

PureVideo™ technology ensures support for new video formats, while its motion estimation engine (MEE) allows the card to record and play video files simultaneously without interrupting system performance. An added value PureVideo™ provides is its high-definition MPEG-2 and WMV HD hardware accelerator that take on much of the heavy lifting during playback of Hi-Def video. Other video playback enhancements include a unique color correction mechanism that will help to create a home theater from a PC.

3D1 Dual Graphics Processing Technology

Demonstrating remarkable R&D strength and prowess, GIGABYTE VGA card design teams succeeded in combining dual GeForce series graphics processors with dual memory interface and all the other electronic components onto a card that fits in a normal ATX case. Additionally, GIGABYTE engineers have improved the power supply interface for the 3D1 series to ensure stable extreme 3D performance. With its outstanding design and impressive new features, 3D1 Dual Graphics Porcessing Technology is a tribute to the innovation and understanding of new technologies that differentiates GIGABYTE from other VGA card suppliers.

GIGABYTE V-tuner2

Real time monitoring the temperature, coolling fan speed and coltage of the graphics card, and dynamically control the working frequency and fan speed to let your graphics card always run at the best condition. GIGABYTE V-tuner2 provides a user-friendly and simple interface for overclocking, and allows users to dynamically adjust core and memory clocks.

Windows Vista® Ready

NVIDIA's third-generation GPU architecture built for Windows Vista gives users the best possible experience with the 3D graphical user interface in the upcoming operating system (OS) from Microsoft.
* The entire materials provided herein are for reference only. GIGABYTE reserves the right to modify or revise the content at anytime without prior notice.
* Advertised performance is based on maximum theoretical interface values from respective Chipset vendors or organization who defined the interface specification. Actual performance may vary by system configuration.
* All trademarks and logos are the properties of their respective holders.
* Due to standard PC architecture, a certain amount of memory is reserved for system usage and therefore the actual memory size is less than the stated amount.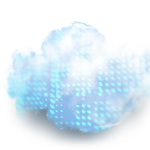 COMPUTEX
2022