You may only add up to 5 items for comparison at one time.
Powered by NVIDIA GeForce 6800 GT GPU
Supports AGP 8X and latest DirectX 9.0
Integrated with 256MB DDRIII memory
Features DVI-I, TV-Out and D-Sub connectors
Supports GIGABYTE ''V-TUNER ||'' overclocking application
Bundles two world-class games and PowerDVD 5.0
Windows Vista® Ready

NVIDIA's third-generation GPU architecture built for Windows Vista gives users the best possible experience with the 3D graphical user interface in the upcoming operating system (OS) from Microsoft.

Display Support

*Dual integrated 400MHz RAMDACs for analog display resolutions up to and including 2048x1536 at 75Hz.

*Dual-link DVI capability to drive the industry's largest and highest resolution digital flat panel displays up to 2560x1600 at 60 Hz.

*Integrated HDTV encoder provides analog TV-output (Component/Composite/S-Video) up to 1080i resolution....

more information
* The entire materials provided herein are for reference only. GIGABYTE reserves the right to modify or revise the content at anytime without prior notice.
* Advertised performance is based on maximum theoretical interface values from respective Chipset vendors or organization who defined the interface specification. Actual performance may vary by system configuration.
* All trademarks and logos are the properties of their respective holders.
* Due to standard PC architecture, a certain amount of memory is reserved for system usage and therefore the actual memory size is less than the stated amount.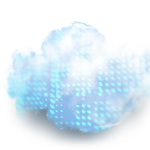 COMPUTEX
2022