Você possui no máximo 5 modelos para comparação! Exclua alguns modelos antes de adicionar.
GeForce RTX™ 2060 WINDFORCE OC 6G (rev. 1.0)
Features
Powered by GeForce RTX™ 2060
Integrated with 6GB GDDR6 192-bit memory interface
WINDFORCE 2X Cooling System with alternate spinning fans
100mm unique blade fans
Protection back plate
Core Clock
1770 MHz (Reference card: 1680 MHz)
* As especificações e design do produto podem diferir de país para país. Recomendamos que você verifique com seus revendedores locais as especificações e a aparência dos produtos disponíveis. Cores de produtos podem não ser perfeitamente precisas devido a variações fotográficas e configurações de monitor. Nos esforçamos para apresentar as informações mais precisas e abrangentes no momento da publicação, porém reservamos o direito de fazer alterações sem aviso prévio.
* GIGABYTE graphics cards, except those labeled "Mining Series", are intended only for use with desktop PCs. Other types of use, such as blockchain computing or cryptocurrency mining, will render the product warranty void.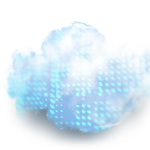 COMPUTEX
2022