Você possui no máximo 5 modelos para comparação! Exclua alguns modelos antes de adicionar.
GA-H110M-S2PV DDR3 (rev. 1.0)

Suporte aos processadores Intel® Core™ de 7ª / 6ª Geração
Dual Channel DDR3/DDR3L, 2 DIMMs
8-channel HD Audio com capacitores de áudio de alta qualidade
Audio Noise Guard com Luzes de LED
Portas DVI-D e D-sub para múltiplos monitores
Realtek® GbE LAN com cFosSpeed Internet Accelerator Software
GIGABYTE™ APP Center de simples e fácil utilização
Tecnologia GIGABYTE UEFI DualBIOS™
Suporte ao Intel® Small Business Basics
GIGABYTE Ultra Durable ™ Motherboards

GIGABYTE 100 series motherboards support the latest 6th Generation Intel® Core™ processors, a 14nm desktop CPU which features improved performance, power efficiency and support for DDR3 memory, bringing cutting edge features and ultimate performance to your next PC build.

Placas-mãe GIGABYTE Ultra Durable™

High Quality Onboard Audio Design

Delivers high quality sound resolution and sound expansion to create the most realistic sound effects for professional gamers.



High Quality Audio Capacitors

Audio Noise Guard with LED Trace Path Lighting

The above photos are for reference only.

Audio de Alta Qualidade

Humidity Protection with Glass Fabric PCB

There is nothing more harmful to the longevity of your PC than moisture, and most parts of the world experience moisture in the air as humidity at some point during the year. GIGABYTE motherboards have been designed to make sure that humidity is never an issue, incorporating a new Glass Fabric PCB technology that repels moisture caused by humid and damp conditions. Glass Fabric PCB technology uses a new PCB material which reduces the amount of space between the fiber weave, making it much more difficult for moisture to penetrate compared to traditional motherboard PCBs. This offers much better protection from short circuit and system malfunction caused by humid and damp conditions.

Proteção contra umidade com novo modelo de PCB de

High ESD Ethernet & USB Port Protection

GIGABYTE motherboards raise the bar in terms of protecting your system, providing advanced electrostatic discharge (ESD) protection for both your Ethernet LAN and USB ports, both common sources of ESD-related failures. With pairing the dedicated protection filters, the Ethernet LAN and USB ports can withstand high electrostatic discharges, protecting your system from common electrical surges and even direct lighting strikes.



Alta Proteção ESD Ethernet e porta USB

High Temperature Protection Lower RDS(on) MOSFETs Design

GIGABYTE motherboards use Low RDS(on) MOSFETs which reduce energy wastage through unnecessary residual heat dissipation. This all amounts to tangible energy savings which are beneficial for both end-users and the environment without impacting system performance.



Proteção contra alta temperatura com baixo RDS (on

Realtek GbE com cFosSpeed Internet Accelerator Software

O Intel GbE LAN conta com o cFosSpeed, um recurso de gerenciamento de tráfego de rede que ajuda a melhorar a latência da rede, manter baixos tempos de "ping" para oferecer melhor capacidade de resposta em ambientes de LAN congestionadas.

APP Center

GO GIGABYTE APP Center oferece um fácil acesso a uma variedade de APPs que ajudam a obter o máximo de sua placa-mãe. Usando uma interface de usuário simples e unificada, o GIGABYTE APP Center permite a utilização de todos os APPs GIGABYTE instalados em seu sistema.

Cloud Station™

O GIGABYTE Cloud Station™ é composto por diversos aplicativos exclusivos da GIGABYTE que permitem com que seus smartphones / tablets se comuniquem entre si, compartilhem recursos e controlem seu PC por meio de uma conexão sem fio.

APP Center
USB 3.0 Ports Onboard
Com altas taxas de transferência de até 5 Gbps, os usuários são capazes de experimentar uma melhoria de quase 10x mais sob o USB 2.0. Além disso, a compatibilidade com o USB 2.0 garante aos usuários que seus dispositivos USB 2.0 ainda funcionem.



* USB 3.0 10x performance is a maximum theoretical value.
Actual performance may vary by system configuration.
USB 3.0 Ports Onboard
GIGABYTE Patented DualBIOS™ (UEFI) Design
GIGABYTE Ultra Durable™ motherboards feature GIGABYTE DualBIOS™, an exclusive technology from GIGABYTE that protects arguably one of your PC's most crucial components, the BIOS. GIGABYTE DualBIOS™ means that your motherboard has both a 'Main BIOS' and a 'Backup BIOS', making users protected from BIOS failure due to virus attack, hardware malfunction, improper OC settings or power failure during the update process.
DualBIOS™ (UEFI) Patenteado pela GIGABYTE
INTEL® SMALL BUSINESS BASICS
Com processadores Intel® Core™ de 6ª Geração Soluções de Segurança e Produtividade
Novas utilizações em uma interface personalizável para o usuário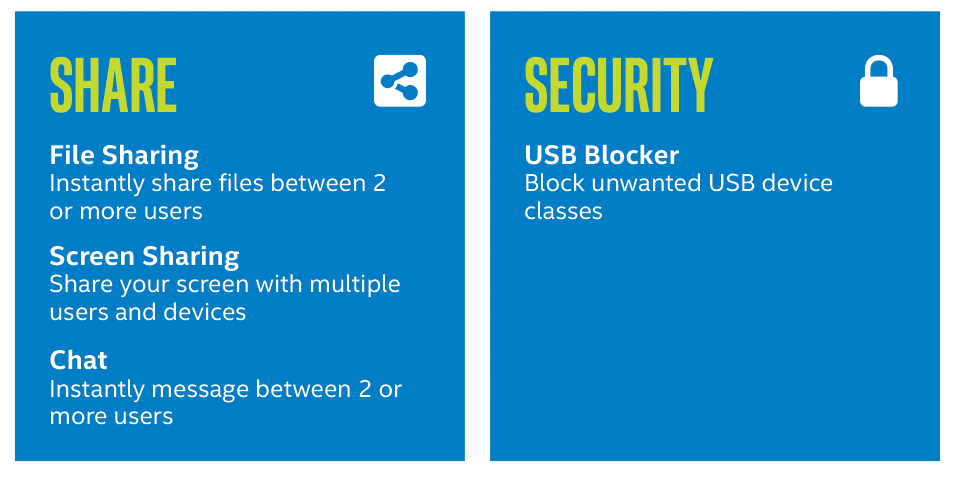 INTEL® SMALL BUSINESS BASICS
* Todos os materiais disponíveis são para simples referência. A GIGABYTE reserva o direito de modificar ou revisar o conteúdo a qualquer momento sem aviso prévio.
* Todas as marcas e logotipos são de propriedade de suas respectivas proprietárias.
* Devido a arquitetura padrão PC, uma quantia de memória é reservada para uso do sistema, portanto o tamanho da memória é menor do que a quantia exibida.