Você possui no máximo 5 modelos para comparação! Exclua alguns modelos antes de adicionar.

Suporte aos processadores Intel® Core™ de 7ª / 6ª Geração
Dual Channel DDR4, 2DIMMs
8-channel HD Audio com capacitores de áudio de alta qualidade
Portas DVI e VGA para múltiplos monitores
Realtek® GbE LAN com cFosSpeed Internet Accelerator Software
GIGABYTE™ APP Center de simples e fácil utilização
Suporte ao Intel® Small Business Basics
GIGABYTE Ultra Durable ™ Motherboards

As placas-mãe GIGABYTE série 100 suportam a 6aGeração de processadores Intel® Core™, uma CPU de 14nm que possui melhor desempenho, eficiência energética e suporta memórias DDR4, trazendo os mais novos recursos e alta performance para seu novo PC.

Ultra Durable™ Motherboards

Áudio de Alta Qualidade Onboard

Oferece resolução de som de alta qualidade e expansão de som para criar os efeitos de som mais realistas para usuários profissionais.



High Quality Audio Capacitors

Fotos acima apenas para referência.

Proteção contra umidade com novo modelo de PCB de Fibra de Vidro

Não há nada mais prejudicial do que a umidade para a vida útil do PC, e em muitos lugares do mundo a umidade no ar é alta durante certos períodos do ano. As placas-mãe GIGABYTE foram projetadas para garantirem que a umidade não será um problema, incorporando uma nova tecnologia de PCB que repele a umidade. A nova tecnologia de PCB com fibra de vidro utiliza um material que reduz o espaço entre as fibras do tecido, o que torna muito mais difícil para que a umidade penetre, em comparação com as PCBs tradicionais. Isto oferece uma proteção muito melhor contra curto-circuito e mau funcionamento do sistema causado por umidade.

Alta Proteção ESD Ethernet e porta USB

As placas-mãe GIGABYTE elevam o nível em termos de proteção ao seu sistema, oferecendo proteção avançada contra descargas eletrostaticas (ESD), tanto para a rede quanto para portas USB, ambos são fontes comuns de falhas relacionadas com a ESD. Cada porta de rede e USB está diretamente ligada a um filtro de proteção dedicado que suporta altas descargas eletrostáticas.



MOSFETs de Baixo RDS(on) com Proteção Térmica

As placas-mãe GIGABYTE utilizam baixo RDS (on) nos MOSFETs o que reduz o desperdício de energia através da desnecessária dissipação de calor residual. Trate-se da economia energética que beneficia os usuários e o ambiente sem afetar o desempenho do sistema.



Realtek GbE LAN com cFosSpeed Internet Accelerator Software

O Realtek GbE LAN conta com o cFosSpeed, um recurso de gerenciamento de tráfego de rede que ajuda a melhorar a latência da rede, manter baixos tempos de "ping" para oferecer melhor capacidade de resposta em ambientes de LAN congestionadas. O Realtek GbE consome menos energia quando está inativo em comparação com outros.

APP Center

GIGABYTE APP Center gives you easy access to a wealth of GIGABYTE APPs that help you get the most from your GIGABYTE motherboard. Using a simple, unified user interface, GIGABYTE APP Center allows you to launch all GIGABYTE APPs installed on your system.

Cloud Station™

GIGABYTE Cloud Station™ is composed of several GIGABYTE unique apps that allow your smart phones/tablet devices to communicate, share resources, and control your desktop PC via a wireless connection.
USB 3.0 Ports Onboard
Com altas taxas de transferência de até 5 Gbps, os usuários são capazes de experimentar uma melhoria de quase 10x mais sob o USB 2.0. Além disso, a compatibilidade com o USB 2.0 garante aos usuários que seus dispositivos USB 2.0 ainda funcionem.



* USB 3.0 10x performance is a maximum theoretical value.
Actual performance may vary by system configuration.
USB 3.0 Ports Onboard
INTEL® SMALL BUSINESS BASICS
Com processadores Intel® Core™ de 6ª Geração Soluções de Segurança e Produtividade
Novas utilizações em uma interface personalizável para o usuário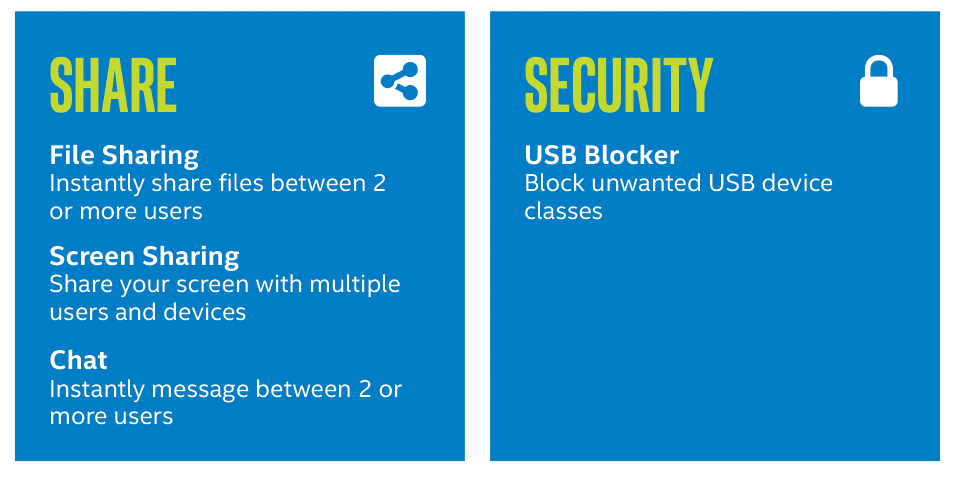 INTEL® SMALL BUSINESS BASICS
* Todos os materiais disponíveis são para simples referência. A GIGABYTE reserva o direito de modificar ou revisar o conteúdo a qualquer momento sem aviso prévio.
* Todas as marcas e logotipos são de propriedade de suas respectivas proprietárias.
* Devido a arquitetura padrão PC, uma quantia de memória é reservada para uso do sistema, portanto o tamanho da memória é menor do que a quantia exibida.