Você possui no máximo 5 modelos para comparação! Exclua alguns modelos antes de adicionar.
GA-Z170X-Gaming GT (rev. 1.0)

Placa-mãe Certificada com Intel® Thunderbolt™ 3
Supports 7th / 6th Generation Intel® Core™ Processor
Dual Channel DDR4, 4 DIMMs
Intel® USB 3.1 with USB Type-C™ - the world's next Universal connector
3-Way Graphics Support with Exclusive Ultra Durable Metal Shielding over the PCIe Slots
Dual PCIe Gen3 x4 M.2 Connectors with up to 32Gb/s Data Transfer (PCIe & SATA SSD support)
3 SATA Express Connectors for up to 16Gb/s Data Transfer
Suporte a HDMI 2.0 integrado
Creative SoundCore™ 3D Gaming Audio
Killer™ E2400 and Intel® Gaming Networks
LED Trace Path with Multi-Color Choice
APP Center Including EasyTune™ and Cloud Station™ Utilities
GIGABYTE UEFI DualBIOS™ with Q-Flash Plus USB port
Next Generation 40 Gb/s Thunderbolt™ 3

Thunderbolt™ 3 – The fastest 40Gb/s single-wire connection

Powered by Intel's own Thunderbolt controller the new Thunderbolt™ 3 protocol, which is available over a USB Type-C™ connector on the back I/O of the GIGABYTE Z170X-Gaming GT, brings an unprecedented single-wire bandwidth of up to 40 Gb/s -- twice more than the previous generation of Thunderbolt! This incredible increase in bandwidth is also accompanied with support for different protocols such as DisplayPort 1.2 and USB 3.1, which is backwards compatible with USB 3.0 and USB 2.0, opening up a world of new possibilities.

The Intel® USB 3.1 controller utilizes 4 PCIe Gen3 lanes, offering up to 32 Gb/s total bandwidth, for uncompromised transfer speeds of up to 10 Gb/s per USB 3.1. With twice the bandwidth compared to its previous generation, and backwards compatibility with USB 2.0 and 3.0, the much improved USB 3.1 protocol is available over the new reversible USB Type-C™ and the traditional USB Standard-A connector for better compatibility over a wider range of devices.


Intel USB 3.1


Connecting the Future - USB Type-C™:

The World's Next Universal Connector Reversible USB Type-C™ with USB 3.1


The USB Type-C™ is a new reversible connector that is loaded with useful features such as USB 3.1 support for 10 Gb/s transfer speed and DisplayPort 1.2 support to connect 4K monitors. Powered by the Intel® controller, this little port is the better USB Type-C™.

* Display feature may vary by model.

Connecting the Future - USB Type-C™


LED Trace Path with Multi-Color Choices

Personalize your next PC rig to your liking by selecting the color of your choice to illuminate the LED trace path lighting. A total of 7 colors are available to make your system appearance unique!


Rear Panel LED

LED GT / 7
GIGABYTE AMP-UP Audio™ Technology
GIGABYTE motherboard is equipped with the GIGABYTE exclusive AMP-UP Audio Technology, which provides the industry's highest level of onboard audio features and technologies. With GIGABYTE AMP-UP Audio, gamers and audiophiles are able to experience crisp, ultra-realistic sound effects while gaming, and the richest possible sound experience when listening to their favorite music and movies.
GIGABYTE AMP-UP Audio™ Technology
Creative® Sound Core3D™ Quad-Core Audio Processor
Combining world's first Quad-Core Creative Sound Core3D Audio Processor Plus Advanced Creative SBX PROSTUDIO Audio Suite.
+ Harnessing the power of a Dedicated Audio Processor to offload workload from CPU
+ Total solution from Creative (Hardware +Software)
+ Richer overall audio experience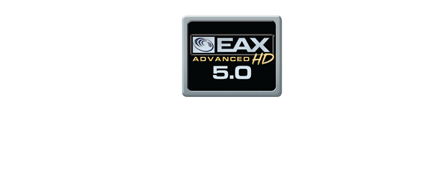 Creative SBX Pro Studio™ Audio Suite
SBX Pro Studio™ suite of audio playback technologies deliver a new level of audio immersion. Realistic surround sound, the ability to clearly hear specific sounds in a gaming environment are just a few elements of SBX Pro Studio that enhances the overall experience, be it movies, games or music.
GIGABYTE Exclusive : Upgradable OP-AMP
Customizable
+ Users can choose audio quality based on individual listening preferences.
+ Wide availability of additional OP-AMPs.
Low Cost way to dramatically improve audio quality
+ Improve audio dynamics and overall sound-quality with little cost.
+ No need for expensive speakers or high-end audio equipment.
Exclusive onboard 'Gain Boost' selector switches
+ Select either standard 2.5x or high-amplification 6x mode.
+ 6x mode is ideal for high impedance speakers and headphones


GIGABYTE AMP-UP Audio™ Technology
High End Audio Capacitors
GIGABYTE G1™ Gaming motherboards use high end, Japanese branded Nichicon audio capacitors. These professional audio capacitors deliver the highest quality sound resolution and sound expansion to create the most realistic sound effects for professional gamers.
USB DAC-UP
The above photos are for reference only.

Clean, low-noise power for your Digital-to-Analog Audio converter

GIGABYTE USB DAC-UP provides clean, noise-free power delivery to your Digital-to-Analog Converter. DACs can be sensitive to fluctuations in power from the other USB ports, which is why GIGABYTE USB DAC-UP takes advantage of an isolated power source that minimizes potential fluctuations and ensures the best audio experience possible.



HDMI 2.0 for 4K/60P/21:9/HDCP 2.2 Support
HDMI 2.0, which is backwards compatible with HDMI 1.4, offers 18 Gb/s of bandwidth – nearly twice that of the previous generation. This unlocks the potential for users to transfer multiple video streams, as well as a native cinematic 21:9 ratio (which most movies are shot in), offering the best visual experience for viewers.

Killer™ E2400 Gaming Network / Intel® Gigabit LAN
Killer™ E2400 is a high-performance, adaptive gigabit Ethernet controller that offers better online gaming and media performance compared to standard solutions.
Intel® Gigabit LAN networking, a popular choice with gamers, delivers several performance-enhancing features such as advanced interrupt handling to help reduce CPU overhead and Jumbo Frame support for extra large data packets.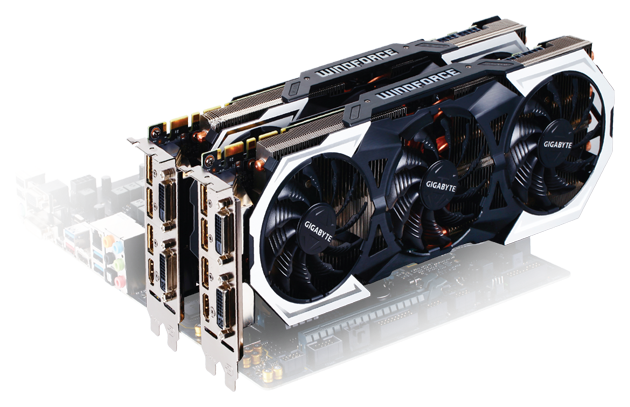 2-Way SLI™/3-Way CrossFire™ Multi-Graphics
Multi-graphics configuration offers better graphics performance for gaming enthusiasts who demand the highest frame rates without compromising on resolution.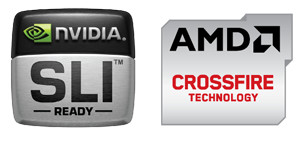 Industry Leading Ultra Durable™ PCIe Metal Shielding
The innovative one piece stainless steel shielding design from GIGABYTE reinforces the PCIe connectors to provide the extra strength required to support heavy graphics cards.



Dual PCIe Gen3 x4 M.2
With two PCIe Gen3 x4 M.2 connectors onboard, GIGABYTE brings to the user PCI-Express connectivity for SSD devices. Delivering up to 32 Gb/s data transfer speed per connector, the dual M.2 provides an ideal storage solution as it also supports RAID modes.
The above photos are for reference only.
Turbo B-Clock:
Built-in Advanced Performance Tuning IC
Thanks to the onboard TURBO B-Clock Tuning IC, GIGABYTE Motherboards enable Overclockers to have the ability to change their BCLK Frequency to a desired value of their choice. With the new linear range adjustment option of the Tuning IC, ranges from 90MHz to 200MHz are now possible, so that overclockers are not limited to the 5% ranges of traditional straps.
Next Generation SATA Express
SATA Express combines the benefits of PCI Express and SATA to provide much higher bandwidth, featuring data transfer rates of up to 16Gb/s.


The above photos are for reference only. Features may vary by model.

All New GIGABYTE™ App Center Including EasyTune™, Cloud Station™ Utilities and More…

GIGABYTE's EasyTune™ is a simple and easy-to-use interface that allows users to fine-tune their system settings or adjust system and memory clocks and voltages in a Windows environment. With Smart Quick Boost, one click is all it takes to automatically overclock your system, giving an added performance boost when you need it the most.
APP Center

GIGABYTE APP Center gives you easy access to a wealth of GIGABYTE apps that help you get the most from your GIGABYTE motherboard. Using a simple, unified user interface, GIGABYTE APP Center allows you to launch all GIGABYTE apps installed on your system.


Easy Tune™
Get the highest levels of performance from your PC with easy to use GIGABYTE overclocking features.
Cloud Station™
GIGABYTE™ Cloud Station™ is composed of several GIGABYTE unique apps that allow your smart phones/tablet devices to communicate, share resources, and control your desktop PC via a wireless connection.
Long Lifespan Durable Black™ Solid Caps
GIGABYTE motherboards integrate the absolute best quality solid state capacitors that are rated to perform at maximum efficiency for extended periods, even in extreme performance configurations. With ultra-low ESR no matter how high the CPU load, this provides peace of mind for end users who want to push their system hard, yet demand absolute reliability and stability. These exclusive capacitors also come in customized jet black, exclusively on GIGABYTE motherboards.


Q-Flash Plus
GIGABYTE Q-Flash Plus allows users to update to the latest BIOS using a thumb drive without the CPU or Memory needing to be installed.


Updating your BIOS on your GIGABYTE motherboard can be done in a flash – even without memory or CPU onboard. Utilizing the EC Controller, the BIOS on your GIGABYTE Motherboard can now be updated through Q-Flash Plus even if your system is unable to boot. An LED next to the EC controller will notify you once the procedure is complete and you are ready to boot your system normally.

* USB thumb drive not included.
Q-Flash Plus
15 Gold Plated CPU Socket Design
GIGABYTE motherboards come equipped with a 15 micron thick gold plated CPU socket*, which means that enthusiasts can enjoy absolute reliability and longevity for the CPU socket overtime, without having any concerns about corroded pins or bad contacts.
4K Ultra HD Support
4K resolution is the next technological milestone in high-definition content delivery, utilizing approximately 4,000 pixels on the horizontal axis, more than four times today's standard HD pixel density. GIGABYTE motherboards provide native 4K support with integrated Intel® HD Graphics via HDMI.
* Todos os materiais disponíveis são para simples referência. A GIGABYTE reserva o direito de modificar ou revisar o conteúdo a qualquer momento sem aviso prévio.
* Todas as marcas e logotipos são de propriedade de suas respectivas proprietárias.
* Devido a arquitetura padrão PC, uma quantia de memória é reservada para uso do sistema, portanto o tamanho da memória é menor do que a quantia exibida.