AORUS WATERFORCE X 360 ( with LCD display AIO liquid cooler )
New high performance pump efficiently dissipates heat from high end CPUs.
Unique 60x60mm circular full color LCD, video play/ custom text support.
Adjustable screen orientation can be rotated 330 degrees.
High performance, low-noise level, Graphene Nano Lubricant ARGB fans.
Supports RGB FUSION 2.0 synchronization with other AORUS devices.
Universal design for fan & pump RPM control, supports all MB brands.
Radiador y ventiladores
BLOQUE DE AGUA
MODOS EXCLUSIVOS DE PANTALLA LCD CIRCULAR
¡Personaliza tu pantalla! La pantalla LCD tiene nuevos modos para entusiastas y un modo Chibi Time especial. También admite la reproducción de tus propios formatos MP4 / GIF / JPG para una personalización aún mayor.
MODO ENTUSIASTA
MODO 1


ENTUSIASTA

MODO 2


ENTUSIASTA

MODO 3


ENTUSIASTA

MODO 4


ENTUSIASTA

MODO 5


ENTUSIASTA
MODO FUNCIÓN
MODO PERSONALIZADO
Modo
Texto Personalizado
Modo
Personalizado Video/GIF/JPG
CHIBI TIME
DISEÑO GIRATORIO
Diseño de giro manual de 330 grados.
Libre de ajustar tu ángulo preferido.
MICRO SD SUPPORT
El Diseño exclusivo AORUS soporta un puerto Micro SD. A través de la tarjeta Micro SD se amplía el espacio de almacenamiento, permite al usuario cargar más videos e imágenes desde RGB Fusion 2.0.
DIÁMETRO DEL TUBO DE AGUA AMPLIADO
Diámetro del tubo 5,1 mm Ø ampliado a 7,8 mm Ø, aumento de un 37% el flujo de agua, se logró que el calor se disipe de forma más rápida y eficiente.
EJE CERÁMICO DE MAYOR VIDA ÚTIL
El eje cerámico tiene una vida útil más larga (376,715 horas) en comparación con el eje metálico tradicional. Además, es más duradero y tiene propiedades anticorrosivas.
VENTILADORES SILENCIOSOS AORUS DISIPACIÓN EFICIENTE DE CALOR
A través de pruebas exhaustivas, AORUS ha desarrollado el diseño de aspa de ventilador de 120mm más sinérgico para combinar con el radiador de 360 mm. Proporcionará la disipación de calor más eficiente manteniendo los niveles de ruido más bajos, incluso a las velocidades máximas.
ESTRUCTURA DEL VENTILADOR NANO LUBRICANTE DE GRAFENO
Nano lubricante de grafeno en rodamiento del ventilador reduce los niveles de ruido al tiempo que extiende la vida útil del ventilador en 2.1 veces (73,500 horas), igualando la vida útil del diseño de rodamientos de doble bola a la vez que es más silencioso.
DISEÑO ÚNICO DE ASPA DE VENTILADOR
El ventilador de ajuste dinámico de 120mm proporciona un funcionamiento silencioso. El flujo de aire se derrama por el borde del ventilador triangular y se guía suavemente a través de la curva de rayas 3D en la superficie del ventilador, mejorando efectivamente el flujo de aire por encima de los ventiladores tradicionales.
SINCRONIZA MÁS ILUMINACIÓN DE VENTILADORES AORUS
Cada ventilador AORUS proporciona un cabezal ARGB macho y hembra.
El usuario puede conectar más ventiladores AORUS sincronizar el patrón de iluminación para crear un sistema de iluminación fresco y uniforme.
GESTIÓN DE CABLES
Los cables del ventilador y del LED se han movido al costado del radiador. Una forma más fácil y rápida de conectar los ventiladores.
RGB Fusion 2.0
Diseño LED RGB completamente nuevo. El software RGB Fusion 2.0 permite a los usuarios controlar los patrones de iluminación en el logotipo de AORUS Halcón y las aspas del ventilador y permite la sincronización de la iluminación con los periféricos para que los usuarios puedan mostrar su propio estilo.
Nota: Los efectos de iluminación que se muestran son solo para fines de demostración. Los efectos de iluminación reales pueden variar según el modelo.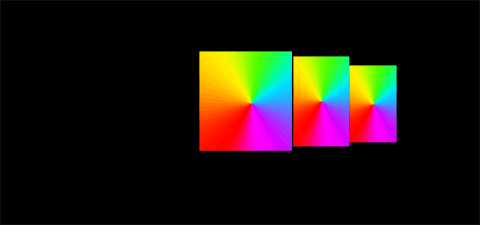 * Las especificaciones del producto y su apariencia pueden ser diferentes de un país a otro. Te recomendamos que compruebes las especificaciones y apariencia disponibles en tu país con tu vendedor local. Los colores de los productos pueden no ser perfectamente exactos debido a las variaciones causadas por las variables fotográficas y los ajustes de color de tu monitor, por lo que pueden ser diferentes a los colores mostrados en esta página web. Aunque nos esforzamos por ofrecer la informacion más exacta y detallada en el momento de su publicación, nos reservamos el derecho de realizar cambios sin notificación previa.