¡Máximo 5 modelos para comparar! Por favor borra algunos modelos antes de añadir más. Gracias.
NVIDIA GeForce 7050 / nForce 610i chipset
Soporte para procesadores Intel Core™ 2 con FSB de 1333
Capacitores Sólidos con diseño VRM en el CPU
Soporte para memoria de alto rendimiento DDR2 800
Video NVIDIA CineFX 3.0 integrado
Interfaz gráfica PCI-E para un rendimiento extremo
Soporte SATA 3Gb/s con función RAID
Conexión de alta velocidad Ethernet 10/100
Audio de Alta Calidad en 6 canales
* Por favor lee "La lista de Soporte de Memoria" para información sobre la memoria compatible.
Intel® Core™ 2 multi-core

La GA-EP41T-UD3L cuenta con soporte para los últimos procesadores Intel que ofrecen la máxima eficiencia disponible hoy. Basados en la Micro Arquitectura de Intel, los procesadores múlti-núcleo con 4 núcleos y dos caches L2 compartidas proveen la mejor capacidad por watt y son la solución ideal para los entusiastas multimedia y los ambientes múlti-tarea. Estos procesadores de última línea ofrecen una significativa ganancia en el rendimiento con un bajo consumo de energía.

Chipset NVIDIA GeForce 7050 / nForce 610i

El completamente nuevo chipset NVIDIA® GeForce 7050 / nForce 630i MCP (Media and Communications Processor) con motor CineFX™ 3.0. Esta única combinación con MCP crea un única tarjeta madre con soporte para el reconocido GPU compatible con DX9 y Shader Model 3.0 que ofrece capacidad de juego suave y un motor de procesamiento para video capaz de reproducir videos y DVDs de alta calidad.

Capacitores Sólidos para el VRM del CPU

Una operación estable del sistema depende de la Calidad en el VRM (voltage regulator module) del CPU. GIGABYTE adopta el uso de Capacitores Sólidos para el VRM del CPU para asegurar una mayor esperanza de vida para los sistemas y para incrementar la estabilidad del sistema bajo condiciones extremas. El VRM del CPU con Capacitores Sólidos poseen una mejor conductividad electrónica, excelente resistencia al calor que incrementa la durabilidad del sistema bajo condiciones de trabajo a altas temperaturas.

Certificada para Windows Vista Premium

Windows Vista Premium promete entregar una nueva experiencia computacional, diseñado para cambiar fundamentalmente como es que los usuarios ven, encuentran y organizan su información digital. Las soluciones AMD habilitan el soporte para Vista Premium, GIGABYTE ofrece una relajada y única experiencia de escritorio que será mas informativa, intuitiva y completamente nueva...

más

Smart

La serie S de GIGABYTE provee software propietario innovador como Download Center, @BIOS, Q-Flash, Xpress Install, Boot menu, y Smart Fan. La adminitración del BIOS y controladores ahora se vuelve mas fácil y amigable al usuario a través de las características Smart de GIGABYTE...

más

Safe

Safe es una característica clave de la serie S de tarjetas madre de GIGABYTE con los siguientes elementos: Excelente diseño del hardware, protección del BIOS a través del Dual BIOS plus Tecnology de GIGABYTE y la restauración de la configuración del BIOS de GIGABYTE. Software único del sistema como Xpress Recovery 2, PC Health Monitor, HDD S.M.A.R.T., y C.O.M. ¡Consolidando más la estabilidad y confiabilidad de tu PC!...

más

Soporte hasta para 4GB de memoria DDR2 800/667

Experimenta la avanzada tecnología de la memoria DDR2 800, con mayores velocidades y amplios anchos de banda, que ofrecen un mayor rendimiento aún para las aplicaciones más demandantes.
*Por favor revisa la "lista de soporte de memorias" para mayor información.

Interfaz de almacenamiento SATA 3Gb/s

La especificación SATA duplica el ancho de banda del bus de 1.5Gb/s a 3Gb/s. El comando nativo de espera es una nueva especificación que habilita la ejecución de comandos fuera de orden para la extracción eficiente de los datos. La interfaz de conexión permite a los usuarios insertar y remover discos duros sin necesidad de apagar el sistema.

Conexión de Red Ethernet 10/100Mbps

Conexión de Red Ethernet 10/100 integrada ofreciendo una solución económica para usuarios de bajo perfil que requieren de una conexión de red.

RoHS compliant

As a member of the global community to look after the environment, Gigabyte complies with the European Union's Restriction of use of certain Hazardous Substances (RoHS) directive which limits the use of lead, mercury, cadmium and other hazardous substances in electronic products. From components and material selection to production processes, make up of accessories, packaging/color boxes etc; GIGABYTE has carefully examined and designed this product to be 100% RoHS compliant. GIGABYTE will continue to develop RoHS compliant PC components and commit valuable resources to promoting and advancing RoHS directive goals and objectives.
* Todos los materiales aquí provistos son sólo para referencia. GIGABYTE se reserva el derecho de modificar o revisar el contenido a cualquier hora sin aviso alguno.
* Todas las marcas y logos son propiedad de sus propios dueños.
* Debido a la arquitectura estándar de la PC, cierta cantidad de memoria es reservada para uso del sistema y actualmente la memoria disponible es menor a la mencionada.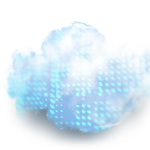 COMPUTEX
2022