¡Máximo 5 modelos para comparar! Por favor borra algunos modelos antes de añadir más. Gracias.
Supports LGA775 Intel® Pentium® D / Pentium® 4 processor FSB800 with HT technology
New generation Dual Channel DDR400 architecture
Integrated Serial-ATA interface
Features Intel® Extreme Graphics 2 Engine
Integrated high quality 6-channel AC'97 audio
Introduction

The all-in-one solution for the latest LGA775 Intel® Pentium® 4 processor with 800MHz FSB and Hyper-Threading Technology. Powered by the Intel® 865G chipset and a variety of cutting edge technologies, GA-8I865GMK-775 (Rev 2.0) is designed to be the corporate stable platform with excellent performance and complete functions. The architecture of 800MHz FSB, AGP 8x, Dual Channel DDR 400 and revolutionary Intel® Extreme Graphics Engine 2 provides promising framework for any tasks. The revolutionary Serial ATA function is integrated to provide superior I/O performance and data protection. GA-8I865GMK-775 (Rev 2.0) will definitely delivers the uppermost platform with unprecedented computing power and rock-solid stability for home and corporate usage.

Ready for Intel 90nm process LGA 775 Pentium® 4 / Pentium® D processor

This platform is ready for the latest Pentium® 4 / Pentium® D processor, built on the new 90 nm technology for levels of performance, stability and productivity higher than ever before.

Optimized for Intel® Dual core Processor

Disfruta de el extraordinario poder de este CPU. La avanzada tecnología de procesamiento contiene dos núcleos de CPU con Cache L2 individuales para satisfacer las grandes necesidades de procesamiento.

Supports 800MHz FSB Intel® Pentium® 4 Processor with HT Technology & Intel® Extreme Graphics Engine 2

Leveraging the Intel® 865G chipset to support 3GHz+ P4 CPUs on 800MHz FSB, Intel Hyper-Threading Technology and revolutionary Intel® Extreme Graphics Engine 2, the GA-8I865GMK-775 (Rev 1.1) delivers a full-value, outstanding performance solution for today's most demanding tasks.

Dual Channel DDR 400 Memory Architecture

With double the bandwidth of your system memory and hence boosts the system performance to out perform any memory existing solutions in the market. The GA-8I865GMK-775 (Rev 1.1) allows you to handle memory-intensive tasks with ease.

Serial ATA with RAID 0, 1 function

Serial ATA es la revolucionaria interfaz ATA que provee incremento en el rendimiento respecto a los dispositivos IDE. Con un ancho de banda de hasta 150MB/s, el Serial ATA es mas rápido que el actual ATA y ofrece un rendimiento superior en las comunicaciones. Además, la interfaz Seria ATA esta reparada para configuraciones RAID 0,1 para un mayor y mejor rendimiento.

AGP 8X Graphics Interface

AGP8X the new generation VGA interface specification that enables enhanced graphics performance with high bandwidth speeds up to 2.12GB/s. With a bus of 533MHz, AGP8X is twice as fast as AGP4X.

Great Expandability of 6 USB 2.0 ports

USB 2.0 interface, with data transfer rate up to 480Mbps, is 40 times faster than USB1.1, providing a faster interface for computer peripherals.

Xpress Recovery2

Xpress Recovery2 is a revolutionary software feature that backup or restore system files thru BIOS function.
* Todos los materiales aquí provistos son sólo para referencia. GIGABYTE se reserva el derecho de modificar o revisar el contenido a cualquier hora sin aviso alguno.
* Todas las marcas y logos son propiedad de sus propios dueños.
* Debido a la arquitectura estándar de la PC, cierta cantidad de memoria es reservada para uso del sistema y actualmente la memoria disponible es menor a la mencionada.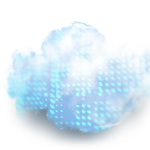 COMPUTEX
2022