¡Máximo 5 modelos para comparar! Por favor borra algunos modelos antes de añadir más. Gracias.
Soporte para Procesadores Intel® Core™ 2 Extreme dual-core / Core™ 2 Duo / Pentium® D / Pentium® 4 / Celeron® DFSB800 con tecnología HT
Soporte para arquitectura de memoria Dual Channel DDR 400
Interfaz SATA integrada
Conectividad LAN Optimizada de Gigabit
Audio de alta calidad AC'97 en 6 canales
Compatible con RoHS
Procesador Intel Core™2 Duo

Liderando el proceso tecnológico del silicio de 90nm a 65nm, los transistores del CPU de la nueva generación de Intel entrega mayor rendimiento energía-eficiencia que nadie mas. Basado en la siguiente micro arquitectura de Intel, el procesador Intel Core™2 Duo con dos núcleos y niveles de caché L2 compartidos provee la mejor capacidad por watt. Un procesador de primera línea con un incremento en el rendimiento y una plataforma eficiente en el consumo de energía.

Arquitectura de Memoria Dual Channel DDR

Con el doble del ancho de banda de la memoria en el sistema para mejorar el rendimiento de cualquier memoria disponible en el mercado. La GA-8I865PE775-G-RH permite que manejes tareas que requieren de uso intensivo de la memoria con facilidad.

Serial ATA

Serial ATA es la nueva generación de la especificación ATA que provee la posibilidad de incrementar el rendimiento hoy y mañana Con una taza de transferencia de hasta 150MB/s, el Serial ATA es mas rápido que el actual Parallel ATA proveyendo una compatibilidad completa con el software.

Audio de alta calidad AC'97 con sensores en los conectores

CODEC de audio ADI AD1888 AC'97 integrado, permite a los usuarios experimentar audio en 6 distintos canales mientras ven películas o juegan. Con el nuevo sensor en los conectores los usuarios no tendrán que preocuparse por conectar las bocinas correctamente.

Conectividad LAN Gigabit

La interfaz de red de Gigabit entrega una conexión LAN de alta velocidad con trasferencia de hasta 1000Mb/s, proporcionando conectividad de nueva generación para la era de la banda ancha. La LAN de Gigabit es ideal para una conexión a Internet completa así como para transmisión de audio y video.

RoHS compliant

As a member of the global community to look after the environment, Gigabyte complies with the European Union's Restriction of use of certain Hazardous Substances (RoHS) directive which limits the use of lead, mercury, cadmium and other hazardous substances in electronic products. From components and material selection to production processes, make up of accessories, packaging/color boxes etc; GIGABYTE has carefully examined and designed this product to be 100% RoHS compliant. GIGABYTE will continue to develop RoHS compliant PC components and commit valuable resources to promoting and advancing RoHS directive goals and objectives.
* Todos los materiales aquí provistos son sólo para referencia. GIGABYTE se reserva el derecho de modificar o revisar el contenido a cualquier hora sin aviso alguno.
* Todas las marcas y logos son propiedad de sus propios dueños.
* Debido a la arquitectura estándar de la PC, cierta cantidad de memoria es reservada para uso del sistema y actualmente la memoria disponible es menor a la mencionada.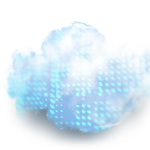 COMPUTEX
2022