¡Máximo 5 modelos para comparar! Por favor borra algunos modelos antes de añadir más. Gracias.
Supports Intel® Pentium® 4 processor
Supports high performance Dual Channel DDR400 memory
Ultimate graphic performance with PCI-Express x16 interface
Integrated high-speed SATA interface
Features high-speed Gigabit Ethernet connection
Integrated high quality 6-channel AC'97 audio
Introduction

GA-8I915ME-G designed with pack of features and dedicated to satisfying the needs of cost-effective platforms. Experience next-generation processing with the latest LGA 775 Intel® Pentium® 4 Processor with Hyper-Threading Technolgy! The GA-8I915ME-G supports DDR 400 / 333 delivers complete range of usage from highest performance to cost-effective systems. The GA-8I915ME-G provides an broad range of peripheral connections by offering USB 2.0 for high-speed data transfer, and high speed Serial ATA connection for mass storage devices. The GA-8I915ME-G also offers multimedia advancements through Intel® GMA 900 technology for outstanding graphics output, and GIGABYTE revolutionary G.E.A.R expansion slot for conventional AGP graphics card, providing an additional graphics selection for games and movies entertainment. For networking, it provides Gigabit LAN connection at a blazing fast network connection speed. Finally to round off the GA-8I915ME-G is home theater-quality sound with your PC for enhanced multi-channel audio, improved voice and communication input capability..

Intel® 915G Express Chipset

The new Intel® 915G Express chipset with Hyper-Threading Technology delivers significant perfomance gains with variety of new generation architectures including dual-channel DDR main memory, PCI-Express inteface, revolutionary graphics experience with Intel® Media Accelerator 900 Techonoloy,and Serial-ATA interface for improving storage performance.

Supports LGA 775 Intel® Pentium® 4 Processor with HT Technology

With new 90nm technology, the world's most advanced chip-making process, it delivers significant gains in performance through the combination of lower-power transistors, strained silicon, high-speed copper interconnects and a new low-k dielectric material.

Dual Channel DDR 400 Memory Architecture

Con el doble del ancho de banda de la memoria en el sistema para mejorar el rendimiento de cualquier memoria disponible en el mercado. La GA-8I865PE775-G-RH permite que manejes tareas que requieren de uso intensivo de la memoria con facilidad.

PCI Express Interface

La revolucionaria interfaz PCI Express provee un ancho de banda escalable para múltiples propósitos. La interfaz PCI-E x16 duplica el ancho de banda de la anterior interfaz grafica entregando la mejor experiencia en el juego.

Intel® Graphics Media Accelerator 900

Experience the newest integrated graphics architecture with Intel® Media Graphics Accelerator 900 technology that packs with 4 pixel pipelines and core-speed of 333MHz, the fastest integrated graphics engine ever available. With support of DirectX 9.0 capabilities and OpenGL 1.4, provides the best graphics quality while gaming.

Serial ATA Interface

Serial ATA es la nueva generación de la especificación ATA que provee la posibilidad de incrementar el rendimiento hoy y mañana Con una taza de transferencia de hasta 150MB/s, el Serial ATA es mas rápido que el actual Parallel ATA proveyendo una compatibilidad completa con el software.

Gigabit LAN connectivity

La interfaz de red de Gigabit entrega una conexión LAN de alta velocidad con trasferencia de hasta 1000Mb/s, proporcionando conectividad de nueva generación para la era de la banda ancha. La LAN de Gigabit es ideal para una conexión a Internet completa así como para transmisión de audio y video.

High quality 6-channel AC'97 audio with Jack-Sensing

CODEC de audio ADI AD1888 AC'97 integrado, permite a los usuarios experimentar audio en 6 distintos canales mientras ven películas o juegan. Con el nuevo sensor en los conectores los usuarios no tendrán que preocuparse por conectar las bocinas correctamente.
* Todos los materiales aquí provistos son sólo para referencia. GIGABYTE se reserva el derecho de modificar o revisar el contenido a cualquier hora sin aviso alguno.
* Todas las marcas y logos son propiedad de sus propios dueños.
* Debido a la arquitectura estándar de la PC, cierta cantidad de memoria es reservada para uso del sistema y actualmente la memoria disponible es menor a la mencionada.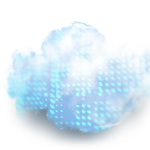 COMPUTEX
2022