¡Máximo 5 modelos para comparar! Por favor borra algunos modelos antes de añadir más. Gracias.
Supports Intel® Pentium® D Processor
Supports new generation dual channel DDR2 533 memory architecture
Integrated new generation SATA 3Gb/s storage interface
Experience revolutionary graphics with the PCI-Express x16 interface
Features integrated high-speed Gigabit Ethernet connection
Features 8 channel Intel® High Definition Audio
RoHS compliant motherboard for green computing
Introduction

The GA-8I945GMH-RH is the world's first motherboard to attain the new Intel® Viiv™ Technology platform verification.GA-8I945GMH-RH motherboard are skillfully designed for entertainment platforms and digital home. The new motherboard relies on the powerful Intel® GMA 950 graphics engine for high-quality digital video without a noisy plug-in VGA card.
Optimized for Intel® Pentium® D Dual Core processors, the GA-8I945GMH-RH provides multi-core functionality. The latest in high-speed connectivity is provided by Intel® PRO/1000 PL Gigabit Ethernet and the board also includes onboard Firewire and USB 2.0 connectivity for digital audio and video device connectivity. For the audio enthusiast, the GA-8I945GMH-RH produces heart-pounding multi-channel sound, advanced voice and communication input, and multi-streaming capabilities through Intel® High Definition Audio technologies. GA-8I945GMH-RH brings you the ultimate entertainment experience to the Digital Home.

Intel® 945PL Express Chipset

El nuevo chipset Intel® 945 Express proporciona ganancias significativas con una variedad de arquitecturas incluyendo el ultimo procesador de dos núcleos, memoria dual-channel DDR2, una interfaz PCI-Express, y la tecnología Intel® Matrix Storage para mejorar la confiabilidad y rendimiento en el almacenamiento

Optimized for Intel® Pentium D Processor

Disfruta de el extraordinario poder de este CPU. La avanzada tecnología de procesamiento contiene dos núcleos de CPU con Cache L2 individuales para satisfacer las grandes necesidades de procesamiento.

64bit Ready with Intel® EM64T

Enter the new 64-bit computing era through Intel® Extended Memory 64 Technology. 64 bit operating system allows twice the amount of data access compare to 32-bit OS, thus enhances system productivity and memory responsiveness. It is also backward compatible to legacy 32bit mode or runs at 64bit compatible mode.

Gigabit LAN connectivity

La interfaz de red de Gigabit entrega una conexión LAN de alta velocidad con trasferencia de hasta 1000Mb/s, proporcionando conectividad de nueva generación para la era de la banda ancha. La LAN de Gigabit es ideal para una conexión a Internet completa así como para transmisión de audio y video.

C.I.A. 2

C.I.A. 2 (CPU Intelligent Accelerator 2) designed to detect CPU loading during software program's executing, and automatically adjust CPU computing power to maximize system performance according to different needs.

M.I.B. 2

M.I.B. 2 (Memory Intelligent Booster 2) technology shortens memory latency time to maximize memory performance up to 10% without sacrificing stability.

R.G.B.

Robust Graphics Booster (R.G.B) optimized graphics cards & pumped GPU and VGA memory performance to the max to boosts 3D graphics performance on all DirectX8 and DirectX9 applications. GIGABYTE engineers ensure the best performance and system stability during intensive graphics operation.

Xpress Recovery 2

Xpress Recovery2 is a revolutionary software feature that backup or restore system files thru BIOS function.

Intel® High Definition Audio

El Audio de Alta Definición Intel® habilita el uso de 8 canales de audio en tu PC permitiéndote vivir una experiencia de audio envolvente inolvidable. Además, el Audio HD de Intel permite el uso de múltiples canales de audio en tu PC para escuchar dos transmisiones de audio en dos cuartos independientes.

GIGABYTE ShieldWare

A solid pack of unique software features focused on performing important system essentials with speed and ease. Find out what these great features can do for your system!

i-Cool

Hace tu PC mas fría y silenciosa, i-Cool permite al usuario reducir el calor generado en el CPU reduciendo el reloj del mismo y permitiendo que el ventilador corra mas lento y silencioso.

SATA 3Gb/s storage interface

La especificación SATA duplica el ancho de banda del bus de 1.5Gb/s a 3Gb/s. El comando nativo de espera es una nueva especificación que habilita la ejecución de comandos fuera de orden para la extracción eficiente de los datos. La interfaz de conexión permite a los usuarios insertar y remover discos duros sin necesidad de apagar el sistema.
* Todos los materiales aquí provistos son sólo para referencia. GIGABYTE se reserva el derecho de modificar o revisar el contenido a cualquier hora sin aviso alguno.
* Todas las marcas y logos son propiedad de sus propios dueños.
* Debido a la arquitectura estándar de la PC, cierta cantidad de memoria es reservada para uso del sistema y actualmente la memoria disponible es menor a la mencionada.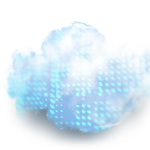 COMPUTEX
2022