¡Máximo 5 modelos para comparar! Por favor borra algunos modelos antes de añadir más. Gracias.
Soporte para FSB de 800/1066MHz y procesadores Intel® Pentium® 4 LGA775 con tecnología HT
Soporte para memoria Dual Channel DDR/DDR2
Soporte para interfaz PCI Express X16/AGP 8x
Soporte para quad view con Tarjetas de Video PCI Express X16 y AGP 8X
Interfaz Serial-ATA con función RAID 0,1
Audio integrado de alta calidad con 8 canales
Controlador Ethernet LAN de Gigabit
Introduction

GA-8VT880P Combo (Rev 2.x) is the smart solution for the latest LGA775 Intel® Pentium® 4 processor with 800MHz FSB and Hyper-Threading Technology. Powered by the VIA highest performance PT880 Pro chipset and a variety of cutting edge technologies, GA-8VT880P Combo (Rev 2.x) is designed to be the full function platform with excellent performance. The architecture of 800MHz FSB, AGP 8x / PCI Express, Dual Channel DDR 400 / DDR2-533 provides a more flexible memory and graphics card usage and ready for future upgrades.This platform features Gigabit Network connection and delivers optimized network throughput & platform performance. The Serial ATA, USB 2.0 are integrated to provide superior I/O performance and data protection. GA-8VT880P Combo (Rev 2.x) will definitely delivers the uppermost platform with unprecedented computing power and rock-solid stability.

Chipset VIA PT880 Pro

Basado en la innovadora arquitectura Flex Express de VIA, el chipset PT880 Pro de VIA provee la ultima solución en transición para el 2006 ofreciendo soporte para PCI Express y AGP, así como para memoria DDR y DDR2, todo en la misma Tarjeta Madre. Compatible con los últimos procesadores LGA775 Intel® Pentium® 4, el chipset PT880 Pro de VIA incluye soporte para FSB de 800MHz y tecnología Hyper-Threading

Soporte para procesadores LGA 775 Intel® Pentium® 4 con tecnología HT

With new 90nm technology, the world's most advanced chip-making process, it delivers significant gains in performance through the combination of lower-power transistors, strained silicon, high-speed copper interconnects and a new low-k dielectric material.

Listo para 64bit con el EM64T de Intel®

Enter the new 64-bit computing era through Intel® Extended Memory 64 Technology. 64 bit operating system allows twice the amount of data access compare to 32-bit OS, thus enhances system productivity and memory responsiveness. It is also backward compatible to legacy 32bit mode or runs at 64bit compatible mode.

Diseño Duo DDR

Top innovation of showing GIGABYTE advanced technology leadership with combination of DDR & DDR2 memory support on single motherboard. Providing a more flexible memory connectivity to meet different user's needs.

Diseño Duo VGA

Máxima innovación e GIGABYTe proveyendo de una plataforma capaz de combinar soporte para Tarjetas PCI Express X16 y AGP 8X en la misma Tarjeta Madre.

Interfaz Serial ATA

Serial ATA es la nueva generación de la especificación ATA que provee la posibilidad de incrementar el rendimiento hoy y mañana Con una taza de transferencia de hasta 150MB/s, el Serial ATA es mas rápido que el actual Parallel ATA proveyendo una compatibilidad completa con el software.

Conectividad LAN Gigabit

La interfaz de red de Gigabit entrega una conexión LAN de alta velocidad con trasferencia de hasta 1000Mb/s, proporcionando conectividad de nueva generación para la era de la banda ancha. La LAN de Gigabit es ideal para una conexión a Internet completa así como para transmisión de audio y video.

Audio de 8 canales

Intel® High Definition Audio habilita sonido premium digital en 8 canales en la PC para una experiencia envolverá con el sonido. Además, el audio de alta definición de Intel entrega múltiples canales de audio en tu PC así que podrás escuchar dos secuencias distintas al mismo tiempo en dos habitaciones separadas.

GIGABYTE Xpress3 Series Software

The Xpress3 series software includes 3 unique software features, 1) Xpress Install for easier driver installation ,2) Xpress BIOS Rescue for restoring BIOS back to its original stage if the BIOS is crashed (This feature is currently not available), 3) Xpress Recovery 2 a revolutionary software feature that backup or restore system files thru GIGABYTE driver CD or BIOS function
* Todos los materiales aquí provistos son sólo para referencia. GIGABYTE se reserva el derecho de modificar o revisar el contenido a cualquier hora sin aviso alguno.
* Todas las marcas y logos son propiedad de sus propios dueños.
* Debido a la arquitectura estándar de la PC, cierta cantidad de memoria es reservada para uso del sistema y actualmente la memoria disponible es menor a la mencionada.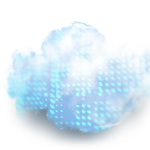 COMPUTEX
2022