¡Máximo 5 modelos para comparar! Por favor borra algunos modelos antes de añadir más. Gracias.
Tecnología Ultra Durable 3 con 2 onzas de cobre para menores temperaturas de trabajo
3x USB power que incrementa la compatibilidad y la energía entregada a los dispositivos USB
Soporte para el CPU Intel Atom D525 dual core de 45nm
Gráficos Intel Integrados con soporte para DirectX 9
Audio en Alta Definición Integrado
Conexión de Red Gigabit de alta velocidad
Doble Hardware de Protección Patentado DualBIOS
4 puertos SATA y soporte para la interfaz IDE para máxima conectividad
Soporte para SATA 3Gb/s con función RAID
Compatible con Window 7 para mejorar la experiencia
Introducción

La GA-D525TUD de GIGABYTE está diseñada para liberar el poder del Nuevo procesador Intel® Atom™ D525 que soporta una nueva interfaz de 2 chips. Integrada con un CPU Intel Atom single-Core D525 de 45nm provee una plataforma de bajo costo fácil de usar y con gran flexibilidad. Mejorada con un diseño de solo capacitores sólidos, la GA-D525TUD brinda una plataforma pequeña, poderosa y estable.

Intel® Atom™ Processor D525

The new generation Intel Atom processor for entry-level desktops continues to provide innovation through integrated graphics built directly into the CPU, enabling smaller and more energy efficient designs.

Intel® NM10 Express Chipset

The Intel® NM10 Express Chipset provides additional flexibility and upgradability with two slots of single channel DDR3 memory at 800 MHz supporting up to 4GB maximum.

Ultra Durable 3 – Más Cobre, Mayor Rendimiento

El diseño Ultra Durable 3 de GIGABYTE, incluye 2 onzas de cobre en las capas de Energía y Tierra que dramáticamente reduce la temperatura del sistema ofreciendo la disipación más efectiva del calor en las áreas críticas de la placa tales como el área del CPU o el PCB completo. Ultra Durable 3 de GIGABYTE además reduce la impedancia del PCB en 50%, ayudando a reducir el desperdicio eléctrico y alcanzar menores temperaturas en los componentes. Un diseño con 2oz de cobre mejora la calidad de las señales transmitidas y disminuye la interferencia EMI (Electromagnetic Interference), proveyendo mayor estabilidad en el sistema y permitiendo mayores márgenes para el overclock...

más

3x USB Power Boost

Las motherboards GIGABYTE cuentan con la tecnología 3x USB power boost, que incrementa la compatibilidad y ofrece energía extra para los dispositivos USB. El diseño de energía para los USB de GIGABYTE es único y es capaz de regular la cantidad de energía que entrega en un amplio rango de voltajes, que incrementa de gran forma la compatibilidad con los dispositivos USB. Además los fusibles de baja resistencia disminuyen la perdida de energía mientras proveen de energía de forma más estable y abundante.

Dual DIMM DDR3 800

Experimenta la avanzada tecnología de la memoria DDR3 800, con mayores velocidades y amplios anchos de banda, que ofrecen un mayor rendimiento aún para las aplicaciones más demandantes.
*Por favor revisa la "lista de soporte de memorias" para mayor información.

DualBIOS™ - Doble Hardware de protección para el BIOS Patentado

DualBIOS™ es una tecnología patentada de GIGABYTE, compuesta de 2 ROMS de BIOS físicos integrados en la tarjeta madre permitiendo que se recupere rápida y fácilmente de una falla en el BIOS debido a Virus o una mala actualización del BIOS.

Conectividad LAN Gigabit

La interfaz de red de Gigabit entrega una conexión LAN de alta velocidad con trasferencia de hasta 1000Mb/s, proporcionando conectividad de nueva generación para la era de la banda ancha. La LAN de Gigabit es ideal para una conexión a Internet completa así como para transmisión de audio y video.

Serial ATA 3.0 Gb/s

La especificación SATA duplica el ancho de banda del bus de 1.5Gb/s a 3Gb/s. El comando nativo de espera es una nueva especificación que habilita la ejecución de comandos fuera de orden para la extracción eficiente de los datos. La interfaz de conexión permite a los usuarios insertar y remover discos duros sin necesidad de apagar el sistema.

Audio de Alta Definición de Intel®

Intel® High Definition Audio habilita sonido premium digital en 8 canales en la PC para una experiencia envolverá con el sonido. Además, el audio de alta definición de Intel entrega múltiples canales de audio en tu PC así que podrás escuchar dos secuencias distintas al mismo tiempo en dos habitaciones separadas.

Soporte para ErP Lot 6

ErP(conocido como Energy Related Products Directive) es parte de las nuevas regulaciones europeas. ErP establece en base a la preocupación de los problemas medioambientales debido al avance en la popularidad de los dispositivos electrónicos deseando aumentar la eficiencia energética y disfrutar de tecnología verde. GIGABYTE presenta placas madre que ayudan a incrementar eficientemente el rendimiento y el ahorro energético.
* Todos los materiales aquí provistos son sólo para referencia. GIGABYTE se reserva el derecho de modificar o revisar el contenido a cualquier hora sin aviso alguno.
* Todas las marcas y logos son propiedad de sus propios dueños.
* Debido a la arquitectura estándar de la PC, cierta cantidad de memoria es reservada para uso del sistema y actualmente la memoria disponible es menor a la mencionada.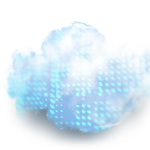 COMPUTEX
2022