¡Máximo 5 modelos para comparar! Por favor borra algunos modelos antes de añadir más. Gracias.
Incorpora un procesador AMD E2-3000 Dual-Core APU con gráficos Radeon™ HD 8280 SoC
Single Channel Non-ECC Unbuffered DDR3, 2 DIMMs
Onboard USB 3.0 Ports and PCI Interface to Improve Expansion Practicability
HDMI, D-sub Ports for Multiple Display
Realtek® Gigabit LAN with High ESD Protection
All Solid Capacitors with Humidity Protection New Glass Fabric PCB design
GIGABYTE™ UEFI DualBIOS™ Technology
* Las especificaciones del producto y su apariencia pueden ser diferentes de un país a otro. Te recomendamos que compruebes las especificaciones y apariencia disponibles en tu país con tu vendedor local. Los colores de los productos pueden no ser perfectamente exactos debido a las variaciones causadas por las variables fotográficas y los ajustes de color de tu monitor, por lo que pueden ser diferentes a los colores mostrados en esta página web. Aunque nos esforzamos por ofrecer la informacion más exacta y detallada en el momento de su publicación, nos reservamos el derecho de realizar cambios sin notificación previa.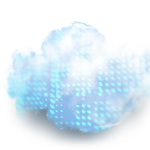 COMPUTEX
2022