¡Máximo 5 modelos para comparar! Por favor borra algunos modelos antes de añadir más. Gracias.
Intel
®
G43 + ICH10 Chipset
Revolucionario diseño de ahorro energético basado en la tecnología DES Advanced de GIGABYTE.
Soporte para procesadores Intel® Core™ 2 multi-núcleo de 45nm con FSB de 1333
Memoria Dual Channel DDR2 800 para un rendimiento sobresaliente
Acelerador gráfico X4500 (Intel GMA X4500)
Lan Gigabit de alta velocidad y IEEE1394
Audio de alta definición en 8 canales
Reproducción de video HD suave y soporte para los formatos Blu-ray/ HD DVD
Interfaz HDMI integrada para reproducción de video (1080) con soporte HDCP
Solución DualBIOS para la máxima seguridad en el sistema
Debido a las limitaciones del Chipset
* Para evitar que el sistema no inicie o que la memoria no sea correctamente detectada, si solo se instala un modulo de memoria, sugerimos que se instale en el banco DDR2_1 o DDR2_3; para instalar dos módulos de memoria, sugerimos instalarlos en los bancos DDR2_1 y DDR2_3.
* Evita conectar memorias en los cancos del mismo canal(e. DDR y DDR2), o llena los 4 sockets con memoria de doble cara para prevenir que se detecte de forma incorrecta la memoria. Por favor lee el manual de usuario para verificar la tabla de configuración de memorias.
Introduction

The GA-EG43M-S2H based on the Intel G43 chipset supports the latest Intel 45nm CPUs and integrates support for HDMI, DVI and HDCP, creating a powerful multi-media platform which allows users to do more at once. At the heart of the Intel G43 Express chipset is the Intel X4500 graphics media accelerator, which features several unique innovations including more Execution Units for enhanced 3D performance and Intel Clear Video Technology for sharper images and precise color control. The G43 chipset also supports smoother HD video playback, and includes support for Blu-ray and HD-DVD formats.

Qualified for Windows® 7

The motherboard qualified for WHQL (Windows Hardware Quality Labs) certification of Windows 7 from Microsoft

®

, setting the standard for future Windows 7 certified motherboards...

more

Más pequeño, más Rápido y más Eficiente

Las tarjetas madre GA-G41M-Combo con un procesador Intel de 45nm crean la mejor plataforma para multitareas, multimedia y jugabilidad de alto rendimiento. No solo las últimas plataformas GIGABYTE basadas en el chipset Bearlake soportan lo procesadores multi núcleo de 45nm.

Dual Channel DDR2 800

Experimenta la avanzada tecnología de la memoria DDR2 800, con mayores velocidades y amplios anchos de banda, que ofrecen un mayor rendimiento aún para las aplicaciones más demandantes.
*Por favor revisa la "lista de soporte de memorias" para mayor información.

Dynamic Energy Saver Advanced

GIGABYTE Dynamic Energy Saver Advanced provee de mejores capacidades de ahorro energético y mayor rendimiento del sistema. Dynamic Energy Saver Advanced de GIGABYTE es la única tarjeta madre en el mundo con tecnología de ahorro de energía de cambios en la GA-EG41MF-US2H. Con soporte para VRD 11.1 DES Advanced de GIGABYTE permite que la tarjeta madre trabaje con dos fases en idle, permitiendo un dramático incremento en el ahorro.

GIGABYTE además ha rediseñado Dynamic Energy Saver para permitir que los overclockers experimenten los beneficios de los múltiples cambios en las fases de poder mientras realizan overclock, proveyendo de un rendimiento ultra estable y suave bajo overclock.

Intel GMA X4500

El acelerador gráfico X4500 de Intel soporta las tecnologías Microsoft DirectX10 e Intel® Clear Video, y aceleración completa para HD permitiendo la reproducción de video HD con calidad superior. La mejora 3D del GMA X4500 además mejora el realismo gráfico de los juegos. A través del soporte de DVI y HDMI (con HDCP), el GMA X4500 de Intel ofrece la mejor experiencia multimedia.

Intel® Clear Video Technology

Intel

®

Clear Video Technology delivers enhanced video playback, sharper images, and precise color control for a premium visual experience...

more

HDMI - La Nueva Generación de Interfaz Multimedia

HDMI es la nueva Interfaz Multimedia de Alta Definición capaz de ofrecer un ancho de banda de 5Gb/s y audio de alta calidad en 8 canales, HDMI se asegura de renderizar de una forma optima el contenido 1080p sin pérdida de calidad con las interfaces análogas. Además, HDMI es compatible con HDCP (High-bandwidth Digital Content Protection), permitiendo la reproducción de los formatos Blu-ray/HD DVD.

Ajusta el consumo de energía automáticamente de acuerdo a los largos de los Cables LAN ahorrando hasta el 10%.

EasyTune6

GIGABYTE ha rediseñado completamente EasyTune6 desde cero para hacerlo más fácil de usar que nunca y para monitorear tus recursos de hardware así como tu configuración del sistema para así alcanzar el máximo rendimiento del sistema. Tanto si eres un overclocker entusiasta o un novato, EasyTunes6 provee de las herramientas requeridas para exprimir tu sistema rápidamente y sin esfuerzo.

DualBIOS™ - Doble Hardware de protección para el BIOS Patentado

DualBIOS™ es una tecnología patentada de GIGABYTE, compuesta de 2 ROMS de BIOS físicos integrados en la tarjeta madre permitiendo que se recupere rápida y fácilmente de una falla en el BIOS debido a Virus o una mala actualización del BIOS.
* Todos los materiales aquí provistos son sólo para referencia. GIGABYTE se reserva el derecho de modificar o revisar el contenido a cualquier hora sin aviso alguno.
* Todas las marcas y logos son propiedad de sus propios dueños.
* Debido a la arquitectura estándar de la PC, cierta cantidad de memoria es reservada para uso del sistema y actualmente la memoria disponible es menor a la mencionada.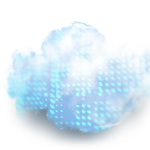 COMPUTEX
2022