¡Máximo 5 modelos para comparar! Por favor borra algunos modelos antes de añadir más. Gracias.
Intel
®
G41 + ICH7 Chipset
Tecnología Ultra Durable 3 Classic (VRM del CPU) con más cobre en el PCB para menores temperaturas de trabajo
Revolucionario diseño de ahorro energético basado en la tecnología DES de GIGABYTE con hasta 4 cambios dinámicos.
Soporte para procesadores Intel® Core™ 2 multi-núcleo y procesadores de 45nm con FSB de 1333 MHz
Memoria Dual DDR2 800 para un rendimiento sobresaliente
Hardware de protección patentado DualBIOS
Interfaz PCI-E x16 para el máximo rendimiento gráfico
Lan Gigabit de alta velocidad
8 canales de audio en alta definición
Qualified for Windows® 7

The motherboard qualified for WHQL (Windows Hardware Quality Labs) certification of Windows 7 from Microsoft

®

, setting the standard for future Windows 7 certified motherboards...

more

Ultra Durable 3 Classic (CPU VRM)

GIGABYTE Ultra Durable 3 series motherboards once again lead the motherboard industry for the highest quality and most innovative motherboard design. Featuring the industry's first consumer desktop motherboard design to introduce 2 ounces of copper for both the Power and Ground layers, delivering a dramatically lower system temperature, improved energy efficiency and enhanced stability for overclocking. GIGABYTE Ultra Durable 3 Classic (CPU VRM) motherboards are equipped with the GIGABYTE Ultra Durable signature features including Japanese Solid Capacitors around CPU VRM boasting an operational life time of more than 50,000 hours, and GIGABYTE patented DualBIOS™ technology (providing dual hardware BIOS protection). GIGABYTE Ultra Durable 3 Classic (CPU VRM) motherboards promise to provide the stability, reliability and longevity essential to meet the power needs of high-end processors and other components running today's most demanding applications and games.

Dynamic Energy Saver Advanced

GIGABYTE Dynamic Energy Saver Advanced provee de mejores capacidades de ahorro energético y mayor rendimiento del sistema. Dynamic Energy Saver Advanced de GIGABYTE es la única tarjeta madre en el mundo con tecnología de ahorro de energía con 4 niveles de cambio basados en hardware. Con soporte para VRD 11.1 DES Advanced de GIGABYTE permite que la tarjeta madre trabaje en el primer cambio en idle, permitiendo un dramático incremento en el ahorro.

GIGABYTE además ha rediseñado Dynamic Energy Saver para permitir que los overclockers experimenten los beneficios de los múltiples cambios en las fases de poder mientras realizan overclock, proveyendo de un rendimiento ultra estable y suave bajo overclock.
* La característica con 4 niveles de cambios puede variar entre modelos. El Cambio a 1 fase requiere de un procesador de 45nm son la señal PSI habilitada.

Procesadores Intel® Core™ 2 multi-núcleo y procesadores de 45nm

La GA-EP41T-UD3L cuenta con soporte para los últimos procesadores Intel que ofrecen la máxima eficiencia disponible hoy. Basados en la Micro Arquitectura de Intel, los procesadores múlti-núcleo con 4 núcleos y dos caches L2 compartidas proveen la mejor capacidad por watt y son la solución ideal para los entusiastas multimedia y los ambientes múlti-tarea. Estos procesadores de última línea ofrecen una significativa ganancia en el rendimiento con un bajo consumo de energía.

Dual Channel DDR2 1066 (O.C)

Experimenta el máximo rendimiento can la siguiente generación de memoria DDR2 1066(OC), con un amplio ancho de banda e incrementando el rendimiento y disminuyendo el consumo energético aún para las aplicaciones más demandantes.
* Por favor verifica La Lista de Soporte de Memorias para más información.

DualBIOS™ - Doble Hardware de protección para el BIOS Patentado

DualBIOS™ es una tecnología patentada de GIGABYTE, compuesta de 2 ROMS de BIOS físicos integrados en la tarjeta madre permitiendo que se recupere rápida y fácilmente de una falla en el BIOS debido a Virus o una mala actualización del BIOS.

Interfaz de almacenamiento SATA 3Gb/s

La especificación SATA duplica el ancho de banda del bus de 1.5Gb/s a 3Gb/s. El comando nativo de espera es una nueva especificación que habilita la ejecución de comandos fuera de orden para la extracción eficiente de los datos. La interfaz de conexión permite a los usuarios insertar y remover discos duros sin necesidad de apagar el sistema.

Audio de Alta Definición Intel®

El Audio de Alta Definición Intel® habilita el uso de 8 canales de audio en tu PC permitiéndote vivir una experiencia de audio envolvente inolvidable. Además, el Audio HD de Intel permite el uso de múltiples canales de audio en tu PC para escuchar dos transmisiones de audio en dos cuartos independientes.

Conectividad LAN Gigabit

La interfaz de red de Gigabit entrega una conexión LAN de alta velocidad con trasferencia de hasta 1000Mb/s, proporcionando conectividad de nueva generación para la era de la banda ancha. La LAN de Gigabit es ideal para una conexión a Internet completa así como para transmisión de audio y video.
* Todos los materiales aquí provistos son sólo para referencia. GIGABYTE se reserva el derecho de modificar o revisar el contenido a cualquier hora sin aviso alguno.
* Todas las marcas y logos son propiedad de sus propios dueños.
* Debido a la arquitectura estándar de la PC, cierta cantidad de memoria es reservada para uso del sistema y actualmente la memoria disponible es menor a la mencionada.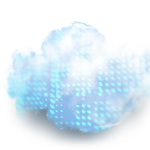 COMPUTEX
2022