¡Máximo 5 modelos para comparar! Por favor borra algunos modelos antes de añadir más. Gracias.
Intel
®
P43 + ICH10 Chipset
Revolucionario diseño de ahorro energético basado en la tecnología DES Advanced de GIGABYTE con hasta 4 cambios dinámicos.
Soporte para procesadores Intel® Core™ 2 multi-núcleo y procesadores de 45nm con FSB de 1600MHz (O.C.)
Memoria Dual Channel DDR3 1600+ para un rendimiento sobresaliente
Capacitores Sólidos y Choques con Núcleo de Ferrita en el VRM del CPU
Interfaz PCI-E x16 para el máximo rendimiento gráfico
Lan Gigabit de alta velocidad
DualBIOS Hadware de Protección Patentado con dos BIOS
Controlador de Voltaje IC con más opciones de control para el voltaje
8 canales de audio en alta definición
Soporte para On/Off Charge

La tecnología On/Off Charge de GIGABYTE habilita una veloz recarga para iPhone, iPad y iPod Touch. Basada en la reconocida característica 3x USB Power de GIGABYTE, la tecnología On/Off Charge permite que tus dispositivos iPhone, iPad y iPod touch obtengan más corriente de los puertos USB en las motherboards de GIGABYTE, con el beneficio añadido que la PC puede estar encendida, en reposo o aún apagada...

más

* Debido a ciertas limitaciones de teléfonos móviles, los usuarios deben conectar su teléfono a la PC antes de que su PC entre en estado S4/S5 para aprovechar la recarga veloz de puertos USB que no son ON/OFF Charge. Los resultados de carga pueden variar entre modelos.

*El soporte para el diseño 3X USB power, varía entre modelos.

Qualified for Windows® 7

The motherboard qualified for WHQL (Windows Hardware Quality Labs) certification of Windows 7 from Microsoft

®

, setting the standard for future Windows 7 certified motherboards...

more

Soporte para DDR3 1600+

Soporte para memoria DDR3 de más de 1600+MHz, la serie Ultra Durable 3 de GIGABYTE permite que los usuarios alcancen fácilmente altas frecuencias en la memoria con bajos voltajes; logrando un mayor rendimiento con un bajo consumo para ejecutar las aplicaciones que requieren el más intenso uso de memoria, como juegos en 3D y video en alta definición con facilidad.

Capacitores Sólidos para el VRM del CPU

Una operación más estable en el sistema depende de la calidad en el VRM (voltage regulator module) del CPU. El VRM del CPU con Capacitores Sólidos y Choques con Núcleo de Ferrita disponen de mejor conductividad electrónica, excelente resistencia al calor incrementando la durabilidad del sistema aún bajo altas temperaturas.

Dynamic Energy Saver Advanced

GIGABYTE Dynamic Energy Saver Advanced provee de mejores capacidades de ahorro energético y mayor rendimiento del sistema. Dynamic Energy Saver Advanced de GIGABYTE es la única tarjeta madre en el mundo con tecnología de ahorro de energía con 4 niveles de cambio basados en hardware. Con soporte para VRD 11.1 DES Advanced de GIGABYTE permite que la tarjeta madre trabaje en el primer cambio en idle, permitiendo un dramático incremento en el ahorro.

GIGABYTE además ha rediseñado Dynamic Energy Saver para permitir que los overclockers experimenten los beneficios de los múltiples cambios en las fases de poder mientras realizan overclock, proveyendo de un rendimiento ultra estable y suave bajo overclock.
* La característica con 4 niveles de cambios puede variar entre modelos. El Cambio a 1 fase requiere de un procesador de 45nm son la señal PSI habilitada.

Overclock Rápido y sin Esfuerzo con un Click

Quick Boost de GIGABYTE ofrece 3 niveles de mejora en el rendimiento del CPU; con un simple click en el nivel deseado te entregara un overclock rápido y sin esfuerzo tanto para los novatos como para los expertos.

EasyTune6

GIGABYTE ha rediseñado completamente EasyTune6 desde cero para hacerlo más fácil de usar que nunca y para monitorear tus recursos de hardware así como tu configuración del sistema para así alcanzar el máximo rendimiento del sistema. Tanto si eres un overclocker entusiasta o un novato, EasyTunes6 provee de las herramientas requeridas para exprimir tu sistema rápidamente y sin esfuerzo.

Hardware OverVoltage Control IC-- Enabling Extreme Overclocking

GIGABYTE Hardware Overvoltage Control ICs featuring more voltage control options than before for the CPU North Bridge and memory. The overvoltage controllers also provide hardware linear real-time voltage control, which means there is no delay compared to the GPIO controller in past implementations. In addition, GIGABYTE's Hardware Overvoltage Controller ICs also allow for much finer voltage control, allowing power users to adjust voltage in as little increments as 20mV for better overclocking performance.

DualBIOS™ - Doble Hardware de protección para el BIOS Patentado

DualBIOS™ es una tecnología patentada de GIGABYTE, compuesta de 2 ROMS de BIOS físicos integrados en la tarjeta madre permitiendo que se recupere rápida y fácilmente de una falla en el BIOS debido a Virus o una mala actualización del BIOS.

Conectividad LAN Gigabit

La interfaz de red de Gigabit entrega una conexión LAN de alta velocidad con trasferencia de hasta 1000Mb/s, proporcionando conectividad de nueva generación para la era de la banda ancha. La LAN de Gigabit es ideal para una conexión a Internet completa así como para transmisión de audio y video.

Audio de Alta Definición Intel®

El Audio de Alta Definición Intel® habilita el uso de 8 canales de audio en tu PC permitiéndote vivir una experiencia de audio envolvente inolvidable. Además, el Audio HD de Intel permite el uso de múltiples canales de audio en tu PC para escuchar dos transmisiones de audio en dos cuartos independientes.
* Todos los materiales aquí provistos son sólo para referencia. GIGABYTE se reserva el derecho de modificar o revisar el contenido a cualquier hora sin aviso alguno.
* Todas las marcas y logos son propiedad de sus propios dueños.
* Debido a la arquitectura estándar de la PC, cierta cantidad de memoria es reservada para uso del sistema y actualmente la memoria disponible es menor a la mencionada.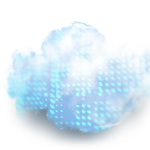 COMPUTEX
2022