¡Máximo 5 modelos para comparar! Por favor borra algunos modelos antes de añadir más. Gracias.
Intel
®
945GC+ ICH7 chipset
Tecnología Ultra Durable 3 con 2 onzas de Cobre en el PCB para temperaturas de trabajo menores
Soporte para Procesadores dual core Intel Atom 330 de 45nm
Acelerador de Gráficos Integrado 950 (Intel GMA 950)
Diseño con Capacitors Solidos
Audio de Alta Definición Integrado
Conexión LAN 10/100 de Alta Velocidad
Interfaz SATA 3Gb/s Integrada
Tamaño Mini para uso flexible
Introduction

GIGABYTE GA-GC330UD integrated the latest Intel 45nm Atom Dual-Core 330 processor provides an easy-to-use flexibility and cost effective platform. The new architecture of Atom 330 enable the lowest power consumption and smallest form factor for thin client and fundamental use. Enhanced with all solid capacitors design, GA-GC330UD brings small yet powerful and stable platform.

Ultra Durable 3 – Copper Cooled Quality

GIGABYTE Ultra Durable 3 series motherboards once again lead the motherboard industry for the highest quality and most innovative motherboard design. Featuring the industry's first consumer desktop motherboard design to introduce 2 ounces of copper for both the Power and Ground layers, delivering a dramatically lower system temperature, improved energy efficiency and enhanced stability for overclocking.

GIGABYTE Ultra Durable 3 motherboards are also equipped with the GIGABYTE Ultra Durable signature features including Japanese Solid Capacitors boasting an operational life time of more than 50,000 hours, Ferrite core chokes with higher energy efficiency compared to the commonly used iron core chokes and Lower RDS(on) MOSFETs that features a lower resistance, which reduces power consumption and heat generation. GIGABYTE Ultra Durable 3 series motherboards promise to provide the stability, reliability and longevity essential to meet the power needs of high-end processors and other components running today's most demanding applications and games...

more

Diseño completo con Capacitores Sólidos, Líder en la Industria

Para asegurar una vida operativa mas larga en sistemas de uso diario y para incrementar la estabilidad en condiciones extremas, esta plataforma adopta capacitores de ultima línea de Polímetro de Aluminio Conductivo de los proveedores lideres en el mundo. Con estos componentes de alta calidad, los usuarios pueden tomar ventaja de una mejor conductividad electrónica y una excelente resistencia al calor para una mayor durabilidad del sistema.

Chipset Intel® 945GC Express

El nuevo Chipset Intel® 945GC Express con el Acelerador gráfico 950 de Intel ofrece ganancias significativas en el rendimiento con una variedad de arquitecturas de nueva generación, incluyendo la memoria dual channel DDR2, un bus de 533/400 MHz, la interfaz PCI-Express x16, Serial ATA 3.0 Gb/s y los puertos Hi-Speed USB 2.0.

Acelerador Gráfico 950 de Intel®

El Acelerador Grafico 950 de Intel combina un procesamiento de gráficos rápido y un amplio ancho de banda en memoria para ofrecer una calidad visual y colores ricos sin necesidad de una tarjeta de video adicional.

Serial ATA 3.0 Gb/s

La especificación SATA duplica el ancho de banda del bus de 1.5Gb/s a 3Gb/s. El comando nativo de espera es una nueva especificación que habilita la ejecución de comandos fuera de orden para la extracción eficiente de los datos. La interfaz de conexión permite a los usuarios insertar y remover discos duros sin necesidad de apagar el sistema.

RoHS compliant

As a member of the global community to look after the environment, Gigabyte complies with the European Union's Restriction of use of certain Hazardous Substances (RoHS) directive which limits the use of lead, mercury, cadmium and other hazardous substances in electronic products. From components and material selection to production processes, make up of accessories, packaging/color boxes etc; GIGABYTE has carefully examined and designed this product to be 100% RoHS compliant. GIGABYTE will continue to develop RoHS compliant PC components and commit valuable resources to promoting and advancing RoHS directive goals and objectives.
* Todos los materiales aquí provistos son sólo para referencia. GIGABYTE se reserva el derecho de modificar o revisar el contenido a cualquier hora sin aviso alguno.
* Todas las marcas y logos son propiedad de sus propios dueños.
* Debido a la arquitectura estándar de la PC, cierta cantidad de memoria es reservada para uso del sistema y actualmente la memoria disponible es menor a la mencionada.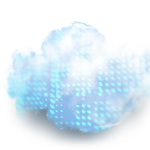 COMPUTEX
2022