¡Máximo 5 modelos para comparar! Por favor borra algunos modelos antes de añadir más. Gracias.

Supports 6th Generation Intel® Core™ Processor
Dual Channel DDR4 SO-DIMM, 2 DIMMs
2 x RS232/422/485, Digital I/O 4-in/4-out
Mini-PCIe Slot for Full/ Half-Height WIFI Card Support
Mini-PCIe Dual Purpose Slot for mSATA SSD Support
LVDS Header for System Integrated Flat Panel Display Support
Rear Panel DisplayPort, HDMI 1.4 Ports & D-sub Header for Multi-Display Connection
Amplified Speaker Header Able to Drive Up to 3W System Integrated Speaker
Intel® GbE LAN for WOL and PXE Support
Features 4 USB 3.0 and 4 USB 2.0 Ports
GIGABYTE UEFI DualBIOS™ Technology
Thin Mini-ITX 170x170mm Form Factor with 12/19~24V DC-In Power Design
GIGABYTE Ultra Durable of Mini-ITX Motherboard

GIGABYTE H110 Thin Mini-ITX motherboards support the latest 6th Generation Intel® Core™ processors, a 14nm desktop CPU which features improved performance, power efficiency and support for DDR4 memory, bringing cutting edge features and ultimate performance to your next PC build. Offering an All-in-One, small form factor and slim profile PC experience, GIGABYTE H110 Thin Mini-ITX motherboards are 43% thinner than traditional Mini-ITX designs. Complying with the latest Thin Mini-ITX guidelines, GIGABYTE motherboards offer additional flexibility making them suited to broad range of innovative PC designs.

Intel® GbE LAN with WOL and PXE Support

Intel® Gigabit LAN with WOL and PXE support, deliver better network responsiveness and conveniently user experience in crowded LAN environments, to offer hassle free and high speed network connectivity.

Intel® GbE LAN with WOL and PXE Support


High Definition Digital Outputs

Enjoy true HD display capability using the most commonly integrated digital output technologies on today's HD displays and TVs.


* Support for up to 2 displays at the same time.

4K Ultra HD Support

4K resolution is the next technological milestone in high-definition content delivery, utilizing approximately 4,000 pixels on the horizontal axis, more than four times today's standard HD pixel density. GIGABYTE motherboards provide native 4K support with integrated Intel

®

HD Graphics via HDMI.

HDMI™-The Next Generation Multimedia Interface

HDMI™ is a High-Definition Multimedia Interface which provides up to 5Gb/s video transmitting bandwidth and 8-channel high quality audio all through a single cable. Able to transmit superior, uncompressed digital video and audio, HDMI™ ensures the crispest rendering of digital content up to 1080p without the quality losses associated with analog interfaces and their digital-to-analog conversion. In addition, HDMI™ is compatible with HDCP (High-bandwidth Digital Content Protection), allowing the playback of Blu-ray/HD DVD and other protected media content.

Soporte para Display Port

Las placas madre GIGABYTE cuentan con DisplayPort, la más nueva interfaz gráfica que entrega tazas de transferencia de hasta 10.8 Gbps en cables estándar, proveyendo de billones de colores ofreciendo las mejores tazas de refresco y las profundidades de color más nítidas.

USB 3.0 Ports Onboard

With superfast transfer rates of up to 5 Gbps, users are able to experience an almost a 10x improvement over USB 2.0. Additionally, backwards compatibility with USB 2.0 assures users legacy USB 2.0 devices will still work.



* USB 3.0 10x performance is a maximum theoretical value.




Actual performance may vary by system configuration.

USB 3.0 Ports Onboard

Low Power Loss - Ferrite Core Choke Design

GIGABYTE Patented DualBIOS™ (UEFI) Design

GIGABYTE Ultra Durable™ motherboards feature GIGABYTE DualBIOS™, an exclusive technology from GIGABYTE that protects arguably one of your PC's most crucial components, the BIOS. GIGABYTE DualBIOS™ means that your motherboard has both a 'Main BIOS' and a 'Backup BIOS', making users protected from BIOS failure due to virus attack, hardware malfunction, improper OC settings or power failure during the update process.

2x Copper PCB Design (2 oz Copper PCB)

GIGABYTE's exclusive 2X Copper PCB design provides sufficient power trace paths between components to handle greater than normal power loads and to remove heat from the critical CPU power delivery area. This is essential to ensure the motherboard is able to handle the increased power loading that is necessary when overclocking.

INTEL® SMALL BUSINESS BASICS

With 6th Generation Intel® Core™ Processor
Security and Productivity Solution with built in IT
New compelling usages in one intuitive Customizable UI
* Todos los materiales aquí provistos son sólo para referencia. GIGABYTE se reserva el derecho de modificar o revisar el contenido a cualquier hora sin aviso alguno.
* Todas las marcas y logos son propiedad de sus propios dueños.
* Debido a la arquitectura estándar de la PC, cierta cantidad de memoria es reservada para uso del sistema y actualmente la memoria disponible es menor a la mencionada.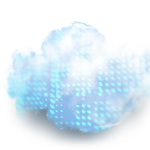 COMPUTEX
2022