¡Máximo 5 modelos para comparar! Por favor borra algunos modelos antes de añadir más. Gracias.

Soporta la 4ta y 5ta generación de procesadores Intel® Core™
Soporte extremo para configuraciones gráficas múltiples
Soporte para Audio HD con protección contra ruido y Capacitores de audio de alta calidad
Soporte SATA Express para transferencias de datos a 10 Gb/s
M.2 para discos SSD con hasta 10 Gb/s de transferencia de datos
Diseño MOSFET altamente eficiente
Intel GbE LAN con LAN con protección frente a ESD
Capacitores sólidos con gran vida útil y durabilidad
APP Center, que incluye las utilidades EasyTune™ y Cloud Station™
GIGABYTE UEFI DualBIOS™
Intel® Small Business Advantage
Motherboards Serie 9 de GIGABYTE

Las motherboards Serie 9 de GIGABYTE soportan los nuevos procesadores Intel® Core™de 4ª y 5ª generación, ofreciendo una mezcla única de tecnologías y características que las convierten en la plataforma definitiva para montar nuevos PCs.

Extreme Multi-GPU Support

Soporte gráfico optimizado para configuraciones CrossFire™, entregando lo último en rendimiento gráfico para gamers entusiastas que demandan los más altos cuadros por segundo sin sacrificar la resolución.

Conector de Nueva Generación M.2 Integrado

Las motherboards Serie 9 de GIGABYTE vienen equipadas con un conector M.2, proporcionando conectividad PCI-Express para unidades SSD. Entregando velocidades de transferencia de hasta 10Gb/s, M.2 ofrece un rendimiento en almacenamiento considerablemente más rápido que los dispositivos mSATA e incluso que los SATA revisión 3 (6Gb/s).

SATA Express interface provides multiple PCI Express lanes and 2 SATA 3.0 6 Gb/s ports, exposed through the same connector, allowing use of both PCI Express and SATA storage devices. Exposed PCI Express lanes are providing a pure PCI Express connection to the storage device, without any additional layers of abstraction.

Capacitores de audio de Alta calidad

Las motherboards Ultra Durable™ de GIGABYTE utilizan capacitores de audio profesionales de la marca japonesa Nichicon. Estos capacitores de audio profesionales proporcionan la más alta calidad en resolución y expansión de audio para crear los efectos de sonido más realistas para la experiencia del usuario.

Zona Dedicada de Hardware de Audio


+ La separación de la capa del PCB protege los componentes de audio analógicos sensibles.
+ Tierras separadas analógica y digital para evitar interferencias electromagnéticas (EMI).

APP Center

APP Center de GIGABYTE te da un fácil acceso a las aplicaciones de GIGABYTE que te ayudan a obtener el mayor provecho de tu motherboard. Utilizando una sencilla y unificada interfaz, APP Center de GIGABYTE te permite ejecutar todas las aplicaciones de GIGABYTE instaladas en tu sistema.

EasyTune™

| | | |
| --- | --- | --- |
| | | |
| • Smart Quick Boost proporciona a los usuarios varios niveles de frecuencia del CPU para lograr el rendimiento deseado. | | • Advanced CPU OCpermite a los usuarios ajustar el reloj base, la frecuencia y los voltajes del CPU y la frecuencia de los gráficos integrados. |
| | | |
| | | |
| • Advanced DDR OCpermite a los usuarios ajustar los relojes de la memoria. | | • 3D Power permite a los usuarios cambiar fase de poder, voltajes y frecuencias. |

Cloud Station™

Cloud Station™ de GIGABYTE está compuesta por varias aplicaciones únicas de GIGABYTE que permiten a tu Smartphone/Tablet comunicarse, compartir recursos, y controlar tu PC por medio de una conexión inalámbrica.

HomeCloud
HomeCloud permite a los usuarios compartir ficheros o hacer copias de seguridad entre sus dispositivos tablet o smart phone y el ordenador.

HotSpot
HotSpot convierte el ordenador en un punto de acceso inalámbrico virtual que permite compartir su conexión con otros dispositivos inalámbricos.

GIGABYTE Remote


GIGABYTE Remote permite a los usuarios controlar de forma remota el ratón, teclado y Windows Media Player del ordenador desde un smart phone o tablet.

Remote OC
Remote OC permite a los usuarios controlar de forma remota sus PCs de sobremesa gracias a una potente suite de funciones software para afinar y hacer overclocking al sistema, monitorizarlo o incluso apagar o encender el PC remotamente cuando haga falta.

Auto Green

Auto Green es una herramienta fácil de usar que ofrece a los usuarios una serie de opciones sencillas para activar el modo de ahorro de energía del sistema a través de una conexión Bluetooth con un smart phone o tablet. Cuando el dispositivo esté fuera de rango del receptor Bluetooth del ordenador, el sistema entrará en el modo de ahorro energético especificado.

Capacitores sólidos y MOSFETs de baja RDS(on)

| | |
| --- | --- |
| | GIGABYTE utiliza capacitores sólidos y MOSFETs de baja RDS(on) capaces de funcionar a mayores temperaturas y proporcionar así una mayor vida útil. |

Socket del CPU Chapado en Oro 5x (15µ)

Las motherboards Serie 9 de GIGABYTE incluyen un socket para el CPU chapado en oro, lo que significa que los entusiastas pueden disfrutar de una absoluta confiabilidad y longevidad para el socket del CPU, sin tener que preocuparse por pines con corrosión y malos contactos.

Diseño Patentado DualBIOS™ (UEFI) de GIGABYTE

Las motherboards Ultra Durable™ Serie 9 de GIGABYTE cuentan con DualBIOS™, una exclusiva tecnología de GIGABYTE que protege uno de los componentes más críticos de tu PC, el BIOS. DualBIOS™ de GIGABYTE significa que la motherboard cuenta con un "BIOS Principal" y un "BIOS de Respaldo", protegiendo contra ataques de virus, fallas en el hardware, una mala configuración OC o una falla en la energía durante la actualización del BIOS.

Protección ESD en USB y LAN

Las motherboards Serie 9 de GIGABYTE elevan la expectativa en términos de protección de tu sistema, ofreciendo una avanzada protección contra descargas electrostáticas (ESD) para el puerto Ethernet LAN y los USB, ambos fuentes comunes de fallas relacionadas con ESD. Cada puerto LAN y USB cuenta con un filtro de protección dedicado que puede soportar fuertes descargas electrostáticas, protegiendo tu sistema de fallas eléctricas comunes y hasta de relámpagos directos.

Protección frente a fallos de alimentación

Las motherboards Ultra Durable™ Serie 9 de GIGABYTE también disponen de CIs especiales anti-picos que protegen tu motherboard y tu PC de cualquier pico de corriente que pudiera ocurrir, lo que ayuda a asegurar que tu PC esté equipada para hacer frente a cualquier potencial entrega de energía irregular e inconsistente.

Protección Contra Humedad con Nuevo Tejido de Vidrio del PCB

No hay nada que dañe más el tiempo de vida de tu PC que la humedad, y muchas partes del mundo experimentan humedad en el aire en algún punto durante el año. Las motherboards Serie 9 de GIGABYTE han sido diseñadas para asegurar que la humedad nunca sea un problema, incorporando una nueva tecnología de tejido de vidrio del PCB que repele la humedad.

Este tejido de vidrio utiliza un nuevo material del PCB que reduce el espacio entre las fibras, por lo que es más difícil para la humedad penetrar comparado con el PCB de las motherboards tradicionales. Esto ofrece una mejor protección contra cortos circuitos y fallas causados por condiciones de humedad.

Nuevo Diseño del Disipador de Calor

Las motherboards Serie 9 de GIGABYTE presentan nuevos diseños del disipador de calor que ofrecen un enfriamiento eficiente en áreas clave de la motherboard, incluyendo la zona PWM y el chipset (PCH). Las motherboards Serie 9 de GIGABYTE ofrecen enfriamiento de la crucial zona PWM por lo que incluso las configuraciones más agresivas y extremas se mantendrán dentro de los parámetros térmicos óptimos.

Soporte Ultra HD a 4K

La resolución 4K es el próximo hito tecnológico en lo que a distribución de contenidos digitales se refiere, utilizando aproximadamente 4.000 píxeles en el eje horizontal, más de cuatro veces la densidad de píxeles estándar actualmente para HD. Las motherboards de la serie 9 de GIGABYTE proporcionan soporte nativo para 4K con los gráficos integrados Intel®HD Graphics a través de HDMI.

HDMI™ - El Interfaz Multimedia de Siguiente Generación

HDMI™ es un Interfaz Multimedia de Alta Definición que proporciona ancho de banda para transmitir video de hasta 5Gb/s y audio de alta calidad de 8 canales, todo ello a través de un único cable. Capaz de ofrecer audio y video de calidad superior sin comprimir, HDMI™ garantiza la reproducción más nítida de contenidos en 1080p sin las pérdidas de calidad habituales en interfaces analógicos con conversiones digital-analógico. Además, HDMI™ es compatible con HDCP (High-bandwidth Digital Content Protection), posibilitando la reproducción de contenidos en Blu-ray/HD DVD y demás medios protegidos.

DVI (Digital Visual Interface) es un estándar de interfaz de video diseñado para transportar video digital sin comprimir y maximizar la calidad visual de los dispositivos de visualización, como monitores LCD, proyectores digitales, y demás. Además, el interfaz DVI es compatible con HDCP (High-bandwidth Digital Content Protection).

Intel® Small Business Advantage



Con características que han sido diseñadas para ofrecer un vasto y sofisticado control de infraestructura TI no administrada, con un enfoque especifico en la seguridad y el respaldo de datos, pudiendo así incrementar los niveles generales de productividad.


SEGURIDAD

PRODUCTIVIDAD

SOFTWARE MONITOR
Monitorea el Software Crítico a nivel de Firmware
PC HEALTH CENTER
Ejecútalo por horas. Incluso si la PC está apagada
DATA BACKUP & RESTORE
Ejecútalo por horas. Incluso si la PC está apagada

ENERGY SAVER
Enciende la PC automáticamente cada mañana
USB BLOCKER
Bloquea dispositivos USB no deseados
Intel® WIRELESS DISPLAY
Comparte y colabora por Wifi (sólo con módulo Wifi de Intel)
(with Intel Wi-Fi module only)*



* Las Motherboards GIGABYTE soportan Intel® Wireless display sólo cuando se combinan con un módulo Intel Wi-Fi apropiado.
* Todos los materiales aquí provistos son sólo para referencia. GIGABYTE se reserva el derecho de modificar o revisar el contenido a cualquier hora sin aviso alguno.
* Todas las marcas y logos son propiedad de sus propios dueños.
* Debido a la arquitectura estándar de la PC, cierta cantidad de memoria es reservada para uso del sistema y actualmente la memoria disponible es menor a la mencionada.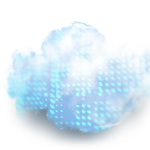 COMPUTEX
2022