¡Máximo 5 modelos para comparar! Por favor borra algunos modelos antes de añadir más. Gracias.

Built-in Intel® Celeron™ J1800 (2.41 GHz) Dual-Core processor
GIGABYTE Ultra Durable™ Technology
All Solid Capacitors
Humidity Protection with New Glass Fabric PCB
LAN with high ESD Protection
HDMI, D-SUB ports on rear panel
USB 3.0 port with GIGABYTE 3x USB power
GIGABYTE On/Off Charge™ for USB devices
GIGABYTE J1800N-H

The GIGABYTE J1800N Mini-ITX motherboard is a fully integrated PC motherboard featuring the Intel® Celeron™ J1800 dual-core processor. Designed for compact, small form factor PC systems and devices, the GIGABYTE J1800N is entirely fanless, making it ideal for always-on, mission critical systems, as well as noise-sensitive digital entertainment systems. Connectivity includes digital and analog display outputs via VGA and HDMI ports.

Procesador Intel® Celeron™ J1800

El procesador de doble núcleo Intel® Celeron™ J1800 es el último SoC (system on chip) de Intel que combina el CPU los gráficos y el controlador de memoria en un solo chip. Basado en un proceso de manufactura de 22nm el procesador Intel® Celeron™ J1800 usa el diseño más pequeño disponible para cualquier procesador de escritorio lo que brinda un gran rendimiento térmico de 10 watts. El procesador Intel® Celeron™ J1800 ofrece un gran rendimiento e incluye soporte para juegos DX11 con sus procesador gráfico Intel® HD Graphics 4000, además del códec H.264 que permite la suave reproducción de videos en HD.

Ultra Durable de GIGABYTE



Ultra Durable™ de GIGABYTE debuta en las motherboards GIGABYTE, con una serie de características y componentes que proveen un rendimiento nunca antes visto, funcionamiento fresco y eficiente y una esperanza de vida extendida para la motherboard.

Ultra Rendimiento

| | |
| --- | --- |
| | GIGABYTE usa solo Capacitores Sólidos y MOSFETS de Bajo RDS (activo) que han sido clasificados para trabajar a altas temperaturas, y garantizados tener una mayor esperanza de vida. |

Protección contra la Humedad

No hay nada más dañino para la longevidad de tu PC que la humedad. La nueva tecnología con tejido de vidrio en el PCB de GIGABYTE ayuda a proteger tu motherboard en contra de cortos circuitos reduciendo los espacios entre los filamentos del PCB.

Protección en Contra de Fallos en la Energía

GIGABYTE además usa Circuitos Integrados contra Picos de Voltaje para proteger la motherboard en contra de subidas en la tensión.

Protección Electrostática

Las Motherboards GIGABYTE cuentan con Circuitos Integrados con Alta Resistencia que protege la motherboard en contra de las descargas electrostáticas.

Alta protección frente a ESD para USB y LAN

Las motherboards de GIGABYTE Bay Trail-D elevan su calidad en cuanto a la protección del sistema, proporcionando protección avanzada frente a descargas electrostáticas (ESD) tanto para los puertos USB como para los Ethernet LAN, que son ambos fuentes habituales de fallos relacionados con ESD. Cada puerto LAN y USB está emparejado con un filtro dedicado de protección que puede soportar descargas electrostáticas elevadas, protegiendo al sistema de sobretensiones normales o incluso de impactos directos de rayos.

Un Fusible para cada Puerto USB (solo USB 3.0)

En las motherboards serie 8 de GIGABYTE cada Puerto USB cuenta con su propio fusible dedicado que previene de indeseados fallos en puertos USB, ayudando a resguardar tu información importante durante las transferencias.
Diseño con un Fusible por
Puerto USB de GIGABYTE
Diseño Tradicional con un Fusible
para Múltiples Puertos USB

HDMI™-La Nueva Generación de Interfaz Multimedia

HDMI™ es la nueva Interfaz Multimedia de Alta Definición capaz de ofrecer un ancho de banda de 5Gb/s y audio de alta calidad en 8 canales, HDMI™ se asegura de renderizar de una forma optima el contenido 1080p sin pérdida de calidad con las interfaces análogas. Además, HDMI™ es compatible con HDCP (High-bandwidth Digital Content Protection), permitiendo la reproducción de los formatos Blu-ray/HD DVD.

Soporte para On/Off Charge

La tecnología On/Off Charge de GIGABYTE habilita una veloz recarga para iPhone, iPad y iPod Touch. Basada en la reconocida característica 3x USB Power de GIGABYTE, la tecnología On/Off Charge permite que tus dispositivos iPhone, iPad y iPod touch obtengan más corriente de los puertos USB en las motherboards de GIGABYTE, con el beneficio añadido que la PC puede estar encendida, en reposo o aún apagada...

más

* Debido a ciertas limitaciones de teléfonos móviles, los usuarios deben conectar su teléfono a la PC antes de que su PC entre en estado S4/S5 para aprovechar la recarga veloz de puertos USB que no son ON/OFF Charge. Los resultados de carga pueden variar entre modelos.

*El soporte para el diseño 3X USB power, varía entre modelos.

LAN Optimizer – Herramienta de Administración para el Optimizado Inteligente de la RED

LAN Optimizer de GIGABYTE ha sido diseñado para permitir que los usuarios administren distintos tipos de tráfico de Red para que las transmisiones de datos tales como multimedia HD, navegación web o juegos online puedan obtener la prioridad sobre las grandes descargas de datos que suele estrangular el ancho de banda en la red.

@BIOS de GIGABYTE

| | |
| --- | --- |
| La nueva y actualizada app @BIOS de GIGABYTE te permite actualizar el BIOS de tu sistema desde Windows usando una sencilla y simple interfaz gráfica que automáticamente descarga la última versión de BIOS desde los servidores de GIGABYTE. | |
* Todos los materiales aquí provistos son sólo para referencia. GIGABYTE se reserva el derecho de modificar o revisar el contenido a cualquier hora sin aviso alguno.
* Todas las marcas y logos son propiedad de sus propios dueños.
* Debido a la arquitectura estándar de la PC, cierta cantidad de memoria es reservada para uso del sistema y actualmente la memoria disponible es menor a la mencionada.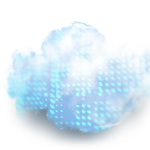 COMPUTEX
2022