¡Máximo 5 modelos para comparar! Por favor borra algunos modelos antes de añadir más. Gracias.
AMD Athlon™64 X2/ 64 FX/ 64 socket 939 platform
Supports New Generation PCI-ExpressX16 Graphics interface
Supports Dual Channel DDR400 memory architecture
Supports NVIDIA SATA 3Gb/s and RAID for advanced storage application
Enhances network security with NVIDIA Firewall
Integrated T.I. IEEE 1394b FireWire interface
Integrated Gigabit LAN Ethernet controller Integrated high quality 8 channel
Introduction

Equipped with the latest architecture, the K8NF9 Ultra (Rev 1.x) delivers blistering performance and represents the best solution for AMD platform. Accompanied with the innovative designs of AMD64 technology, the advanced NVIDIA nForce4 Media and Communication Processors (MCPS) contributes to functionality and stability of this platform. The brand new PCI-Express interface provides scalable bandwidth for high performance graphics cards and new generation I/O peripheral devices as well. SATA 3Gb/s interface enhances storage performance. The high speed Gigabit Ethernet interface delivers the efficient broadband connection to the internet. Features such as 8-channel audio and IEEE 1394 FireWire also ensure the enjoyment of multi-media application. Finally, NVIDIA Firewall and Norton Internet Security software is included for security protection. With such an array of leading technology and Gigabyte's unique features, users are sure to get the most value from the GA-K8NF9 Ultra (Rev 1.x).

AMD AthlonTM64 X2/ 64 FX / 64 Processor

El procesador Athlon™ 64 socket AM2 de rendimiento de última línea por AMD ha construido su fuerza en el bien conocido marco AMD64 que consiste de una plataforma computacional de 64-bits, la tecnología HyperTransport y el controlador de memoria integrado. El ultimo procesador Athlon™ 64 socket AM2 trae al escritorio el poder y el rendimiento en multitareas y asegura un rendimiento superior en aplicaciones de misión crítica en los negocios.

PCI Express Interface

La revolucionaria interfaz PCI Express provee un ancho de banda escalable para múltiples propósitos. La interfaz PCI-E x16 duplica el ancho de banda de la anterior interfaz grafica entregando la mejor experiencia en el juego.

Superior Dual channel DDR400 Architecture

With double the bandwidth of your system memory and hence boosts the system performance to out perform any memory existing solutions in the market. The GA-8I865GMK-775 (Rev 1.1) allows you to handle memory-intensive tasks with ease.

SATA 3Gb/s & RAID

La especificación SATA duplica el ancho de banda del bus de 1.5Gb/s a 3Gb/s. El comando nativo de espera es una nueva especificación que habilita la ejecución de comandos fuera de orden para la extracción eficiente de los datos. La interfaz de conexión permite a los usuarios insertar y remover discos duros sin necesidad de apagar el sistema.

NVIDIA ActiveArmor powered Firewall/ Norton Internet Security (NIS)

NVIDIA Firewall protects your PC from intruders by filtering unauthorized traffic. This brand new firewall provides solid protection while reduces the firewall's CPU utilization and improves networking throughput & performance. Certificated by ICSA Lab, NVIDIA Firewall provides professional-graded security to your desktop platform.

Industry's first IEEE1394b motherboard

Esta tarjeta madre posee FireWire IEEE1394 de Texas Instruments (TI). Con transferencia mas rápida de hasta 400Mb/s, la nueva generación de interfaz IEEE1394 mejora la conectividad de la PC con productos y aplicaciones de Audio y Video y periféricos de almacenamiento.

GIGABYTE Patent DualBIOSTM

DualBIOS™ prevents BIOS from virus attacks or firmware damage and provides a double security to the system that assures the PC stability

8-Channel Audio

Experiences the 3D surround sound through the 8-channel audio solution. The advanced feature fulfills the requirements for a variety of audio applications, such as MP3 or Audio CD playback, DVD movies and gaming thus delivering ideal platform for multimedia solution.
* Todos los materiales aquí provistos son sólo para referencia. GIGABYTE se reserva el derecho de modificar o revisar el contenido a cualquier hora sin aviso alguno.
* Todas las marcas y logos son propiedad de sus propios dueños.
* Debido a la arquitectura estándar de la PC, cierta cantidad de memoria es reservada para uso del sistema y actualmente la memoria disponible es menor a la mencionada.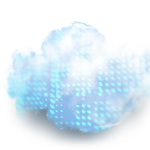 COMPUTEX
2022