¡Máximo 5 modelos para comparar! Por favor borra algunos modelos antes de añadir más. Gracias.
NVIDIA
®
GeForce 7025 / nForce 630a chipset
Plataforma para procesadores AMD AM3 Phenom II/ Phenom/ Athlon
Capacitores Sólidos para el VRM del CPU
Memoria de alto rendimiento Dual Channel DDR2 1066
Motor Gráfico NVIDIA CineFX 3.0
Interfaz PCI-E x16
SATA 3Gb/s con función RAID
Solución integrada Ethernet de alta velocidad 10/100
Audio de Alta Definición en 6/8 canales
Introduction

GIGABYTE Technology latest S series motherboards for AMD, features Gigabyte's latest design innovations; Smart and Safe Technologies. The new S series motherboard, GA-M68M-S2, has dual channel DDR2 1066MHz supporting high frequency memories provides reliable and user friendly computing by easily reaching maximum system performance via personalized software settings. GIGABYTE S series motherboards, the champion's choice for the latest AMD platform!

Soporte para procesadores AMD Phenom™

Esta Tarjeta Diseñada con 3+1 fases para el VRM del CPU soporta los Nuevos procesadores Phenom™II de 45nm AM3 de AMD, ofreciendo un gran rendimiento para tu sistema y la máxima escalabilidad en hardware.
Si instalas un procesador AM3/ AM2+ en una tarjeta madre AM2, el bus del sistema bajara de HT3.0(5200MHz) a HT1.0(2000 MT/s); sin embargo, la frecuencia del CPU AM3/ AM2+ no se verá afectada. Ve la lista de soporte de CPU para más información.

Smart

La serie S de GIGABYTE provee software propietario innovador como Download Center, @BIOS, Q-Flash, Xpress Install, Boot menu, y Smart Fan. La administración del BIOS y controladores ahora se vuelve más fácil y amigable al usuario a través de las características Smart de GIGABYTE!...

más

Safe

Safe es una característica clave de la serie S de tarjetas madre de GIGABYTE con los siguientes elementos: Excelente diseño del hardware, protección del BIOS a través del Dual BIOS de GIGABYTE y la restauración de la configuración del BIOS de GYGABITE. Software único del sistema como Xpress Recovery 2, PC Health Monitor, HDD S.M.A.R.T., y C.O.M. ¡Consolidando más la estabilidad y confiabilidad de tu PC!...

más

NVIDIA GeForce 7025 / NVIDIA nForce 630a GPU

Los procesadores NVIDIA GeForce 7025 / NVIDIA nForce 630a (GMCP) es la solución en un solo chip líder de la industria proveyendo gráficos con características para entusiastas. El NVIDIA GeForce 7025 / NVIDIA nForce 630a viene con un procesador de video dedicado, salida DVI con HDCP. Además soporta los últimos formatos de video en alta definición, como HD-DVD y Blue-ray (con soporte de hasta 720p).

Interfaz PCI Express

La revolucionaria interfaz PCI Express provee un ancho de banda escalable para múltiples propósitos. La interfaz PCI-E x16 duplica el ancho de banda de la anterior interfaz grafica entregando la mejor experiencia en el juego.

Dual Channel DDR2 1066* MHz

Experience the advanced technology of DDR2 1066 memory, featuring faster speeds and higher data bandwidth, which delivers superior performance for the most demanding applications.
* DDR2 1066 is supported with combination of AM3/ AM2+ processors and qualified memory modules, please refer "Memory Support List" for detail memory support information.

SATA 3Gb/s & RAID

Esta plataforma ofrece una solución de almacenamiento confiable para una mejora en la protección de los datos y en el rendimiento de acceso a datos. El Serial ATA 3Gb/s es introducido en esta plataforma para proveer un bus con un impresionante ancho de banda de 3Gb/s. El RAID de NVIDIA® permite configurar RAID 0, 1 dependiendo de la prioridad que los usuarios tengan. Esta función RAID de NVIDIA hace del RAID aún más accesible al introducir una utilidad basada en Windows.

Audio de Alta Definición

Experimenta con tu PC la calidad del audio de teatro en tu casa haciendo uso del audio de alta definición con realce en múltiples canales, mejorando la experiencia con el audio en tu PC.
*Para usar el audio HD en 8 canales, por favor usa un gabinete con salidas de audio frontal verifica el manual para su configuración.

DualBIOS™ - Doble Hardware de protección para el BIOS Patentado

DualBIOS™ es una tecnología patentada de GIGABYTE, compuesta de 2 ROMS de BIOS físicos integrados en la tarjeta madre permitiendo que se recupere rápida y fácilmente de una falla en el BIOS debido a Virus o una mala actualización del BIOS.

Certificada para Windows® 7 WHQL

Placa Madre obtenido la certificación WHQL (Windows Hardware Quality Labs)de Windows 7 de Microsoft

®

, estableciendo un nuevo estándar para futuras certificaciones Windows 7...

más
* Todos los materiales aquí provistos son sólo para referencia. GIGABYTE se reserva el derecho de modificar o revisar el contenido a cualquier hora sin aviso alguno.
* Todas las marcas y logos son propiedad de sus propios dueños.
* Debido a la arquitectura estándar de la PC, cierta cantidad de memoria es reservada para uso del sistema y actualmente la memoria disponible es menor a la mencionada.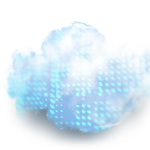 COMPUTEX
2022