¡Máximo 5 modelos para comparar! Por favor borra algunos modelos antes de añadir más. Gracias.
NVIDIA GeForce 8200 Chipset
Tecnología Ultra Durable 3 Classic con más cobre en el PCB para menores temperaturas de trabajo
Revolucionario Diseño con la tecnología Easy Energy Saver que permite ahorrar energía
Soporte para la serie de procesadores AMD PhenomII/ Phenom/ Athlon
Capacitores Sólidos en el VRM del CPU
Soporte para memoria Dual Channel DDR2 1066 para obtener un rendimiento notable en el sistema
Motor Lumenex™ de NVIDIA Integrado
Increíble rendimiento gráfico con la interfaz PCI-E 2.0 x16 con soporte para Hybrid SLI de NVIDIA
Interfaz SATA 3Gb/s con función RAID
Conexión Gigabit Ethernet
Audio en Alta Definición en 6/8-Canales
Interfaz integrada HDMI/ DVI con HDCP
Soporte para NVIDIA NVCC (NVIDIA Clock Calibration)
Compatible con el estándar Europeo ErP(Energy-related Products)
Prepárate para liberar el poder de los procesadores de 6 núcleos

Las placas madre AMD de GIGABYTE están preparadas para soportar la nueva generación de procesadores AMD Phenom™II X 6, ofreciendo la mejor plataforma multi tarea, multimedia y de juego de alto rendimiento.

Introducción

La GA-MA78LMT-S2 está basada en el nuevo chipset 760G de AMD con gráficos integrados ATI Radeon HD 3000 (DX10) y soporte para procesadores AMD AM3 Phenom II/ Phenom/ Athlon, tecnología HyperTransport™ 3.0. memoria DDR3, interfaz PCI Express 2.0 y más. Con la innovadora tecnología Easy Energy Saver , la GA-MA78LM-S2H de GIGABYTE es capaz de ofrecer un computo amigable, alcanzar el máximo rendimiento con facilidad y aun así ahorrar energía en tiempo real.

Soporte para la nueva generación de procesadores AMD de 45nm con Socket AM3

Esta Tarjeta Diseñada con 3+1 fases para el VRM del CPU soporta los Nuevos procesadores Phenom™II de 45nm AM3 de AMD, ofreciendo un gran rendimiento para tu sistema y la máxima escalabilidad en hardware.

Ultra Durable 3 – Classic

GIGABYTE Ultra Durable 3 Classic motherboards once again lead the motherboard industry for the highest quality and most innovative motherboard design. Featuring the industry's first consumer desktop motherboard design to introduce 2 ounces of copper for both the Power and Ground layers, delivering a dramatically lower system temperature, improved energy efficiency and enhanced stability for overclocking. GIGABYTE Ultra Durable 3 Classic motherboards are equipped with the GIGABYTE Ultra Durable signature features including Japanese Solid Capacitors boasting an operational life time of more than 50,000 hours, and GIGABYTE patented DualBIOS™ technology (providing dual hardware BIOS protection). GIGABYTE Ultra Durable 3 Classic motherboards promise to provide the stability, reliability and longevity essential to meet the power needs of high-end processors and other components running today's most demanding applications and games.

Chipset NVIDIA GeForce 8200

El Chipset NVIDIA GeForce 8200 es la lógica tras la nueva plataforma AM2+ (HyperTransport 3.0) que habilita la nueva generación de procesadores Phenom™. El chipset NVIDIA GeForce 8200 integra el motor gráfico Lumenex™ de NVIDIA® y la tecnología PureVideo® de NVIDIA®. Esta característica única de un Procesador Gráfico Integrado (IGP) crea una placa madre única compatible con el estándar DX10, Shader Model 4.0 y además es capaz de reproducir Video Blu-Ray HD, integrada con la tecnología Hybrid SLI de NVIDIA que incluye GeForce Boost e Hybrid Power para proveer una jugabilidad suave. Además de ofrecer la capacidad de administrar la energía de forma inteligente para ahorrar energía.

Soporte para Hybrid SLI de NVIDIA

GeForce Boost™: Sobrecarga de rendimiento tu GPU GeForce integrado. Conecta una tarjeta de video NVIDIA y disfruta el rendimiento extra que proporciona la tecnología GeForce Boost, la forma más fácil y económica de darle un empujón a rendimiento gráfico de tu PC.
Hybrid Power™: 2 Modos de ofrecer el rendimiento cuando lo necesitas.

Modo de Ahorro Energético: Ofrece ahorros de energía mejorados con habilidad de apagar el núcleo de la tarjeta de video externa cuando no es requerido.
Modo de Máximo Rendimiento: Obtén el máximo rendimiento en tus juegos y otras aplicaciones gráficas intensas.

* * Por favor utiliza una Tarjeta certificada para Hybrid SLI de NVIDIA (por ejemplo., NVIDIA GeForce 8400, serie GeForce 9300).

** Hybrid SLI de NVIDIA solamente es compatible con Windows Vista.

Interfaz Gráfica PCI-E 2.0

El PCI-E 2.0 dobla el ancho de banda de 2.5 Gbit/s a 5 Gbit/s, así un conector x32 puede trasferir datos hasta a 16 GB/s en cada dirección. El PCI-E 2.0 además incluye diversas mejoras en la trasferencia de datos y su interfaz.

Dual Channel DDR2 1066* MHz

Experimenta la avanzada tecnología de memoria DDR2 1066*, con mayor velocidad y un mayor ancho de banda, que ofrecen mayor rendimiento para las aplicaciones más demandantes.
* Los 1066 MHz de velocidad en memoria en combinación de un CPU AM3/ AM2+, por favor lee la lista de soporte de memoria para más información.

Interfaz HDMI

HDMI™ es la nueva Interfaz Multimedia de Alta Definición capaz de ofrecer un ancho de banda de 5Gb/s y audio de alta calidad en 8 canales. A través de transmitir datos digitales sin compresión, HDMI es capaz de reducir la interferencia de la señal al transmitir de un medio digital a un análogo, viendo y escuchando directo de la fuente. Además, HDMI es compatible con HDCP (High-bandwidth Digital Content Protection), permitiendo la reproducción de los formatos Blu-ray/HD DVD.

EasyTune6

GIGABYTE ha rediseñado completamente EasyTune6 desde cero para hacerlo más fácil de usar que nunca y para monitorear tus recursos de hardware así como tu configuración del sistema para así alcanzar el máximo rendimiento del sistema. Tanto si eres un overclocker entusiasta o un novato, EasyTunes6 provee de las herramientas requeridas para exprimir tu sistema rápidamente y sin esfuerzo.

DualBIOS™ - Doble Hardware de protección para el BIOS Patentado

DualBIOS™ es una tecnología patentada de GIGABYTE, compuesta de 2 ROMS de BIOS físicos integrados en la tarjeta madre permitiendo que se recupere rápida y fácilmente de una falla en el BIOS debido a Virus o una mala actualización del BIOS.

Qualified for Windows® 7

The motherboard qualified for WHQL (Windows Hardware Quality Labs) certification of Windows 7 from Microsoft

®

, setting the standard for future Windows 7 certified motherboards...

more

Soporte para ErP Lot 6

ErP(conocido como Energy Related Products Directive) es parte de las nuevas regulaciones europeas. ErP establece en base a la preocupación de los problemas medioambientales debido al avance en la popularidad de los dispositivos electrónicos deseando aumentar la eficiencia energética y disfrutar de tecnología verde. GIGABYTE presenta placas madre que ayudan a incrementar eficientemente el rendimiento y el ahorro energético.

Innovadora tecnología GIGABYTE Easy Energy Saver

Con un avanzado diseño de software propietario, Easy Energy Saver de GIGABYTE es capaz de ajustar dinámicamente el consumo de energía del CPU dependiendo de la carga de trabajo, brindando la cantidad exacta de energía requerida para completar la tarea. Junto con un procesador AMD con su alta eficiencia, Easy Energy Saver es capaz de proveer de niveles excepcionales de ahorro de energía y una mejora en la eficiencia energética sin sacrificar el rendimiento de tu CPU.
* Todos los materiales aquí provistos son sólo para referencia. GIGABYTE se reserva el derecho de modificar o revisar el contenido a cualquier hora sin aviso alguno.
* Todas las marcas y logos son propiedad de sus propios dueños.
* Debido a la arquitectura estándar de la PC, cierta cantidad de memoria es reservada para uso del sistema y actualmente la memoria disponible es menor a la mencionada.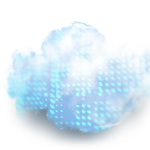 COMPUTEX
2022