¡Máximo 5 modelos para comparar! Por favor borra algunos modelos antes de añadir más. Gracias.
Soporte para la serie de procesadores AMD Phenom X4/ Athlon X2*
Capacitores Sólidos en el VRM del CPU
Soporte para memoria Dual Channel DDR2 800 para obtener un rendimiento notable en el sistema
Video integrado ATI Radeon 2100
Interfaz PCI-Ex16
Interfaz SATA 3Gb/s con función RAID
Conexión de alta velocidad Gigabit Ethernet
Audio de alta definición en 6/8-canales**
Interfaz integrada DVI con HDCP
Note:
*Si instalas un CPU AM3/ AM2+ en una tarjeta madre AM2, el bus del sistema pasara a trabajar de HT3.0(5200MHz) a HT1.0(2000 MT/s) ; sin embargo, la frecuencia del CPU AM2+ no se verá afectada. Por favor lee la "Lista de Soporte de CPUs" para más información. ** Para usar el audio HD en 8 canales, por favor usa el audio frontal del gabinete con el panel de audio en HD y revisa el manual para más detalles de la configuración.
Introduction

The GA-MA74GM-S2 is GIGABYTE's next generation, high performance platform based on the new AMD 740G Chipset and support for AMD AM2 processor with dual channel DDR2 800MHz high frequency memories, providing reliable and user friendly computing and reaching the maximum system performance easily via personalized software settings. In addition, GA-MA74GM-S2 features with two innovative S features- Safe, Smart technologies, further providing reliable and user friendly computing and reaching the maximum system performance easily via personalized software settings. GIGABYTE S series motherboards, the champion's choice for AMD AM2 platform!

Supports next generation of 45nm AMD AM3 CPU

Esta Tarjeta Diseñada con 3+1 fases para el VRM del CPU soporta los Nuevos procesadores Phenom™II de 45nm AM3 de AMD, ofreciendo un gran rendimiento para tu sistema y la máxima escalabilidad en hardware.

Procesadores AMD Phenom™

The AMD Phenom™ processors are an ideal choice for multi-media enthusiasts and intensive multi-tasking environments to offer significant performance boosts and provides an overall more energy efficient platform.
(Note) If you install AMD AM2+ CPU on AM2 motherbord, the system bus speed will downgrade from HT3.0(5200MHz) to HT1.0(2000 MT/s) spec; however, the frequency of AM2+ CPU will not be impacted. Please refer "CPU Support List" for more information.

Capacitores Sólidos para el VRM del CPU

Una operación estable del sistema depende de la Calidad en el VRM (voltage regulator module) del CPU. GIGABYTE adopta el uso de Capacitores Sólidos para el VRM del CPU para asegurar una mayor esperanza de vida para los sistemas y para incrementar la estabilidad del sistema bajo condiciones extremas. El VRM del CPU con Capacitores Sólidos poseen una mejor conductividad electrónica, excelente resistencia al calor que incrementa la durabilidad del sistema bajo condiciones de trabajo a altas temperaturas.

Lista para AMD Live

Listo para el requerimiento AMD Live.

Procesadores AMD Athlon™ 64 FX/ 64 X2 / 64

El procesador Athlon™ 64 socket AM2 de rendimiento de última línea por AMD ha construido su fuerza en el bien conocido marco AMD64 que consiste de una plataforma computacional de 64-bits, la tecnología HyperTransport y el controlador de memoria integrado. El ultimo procesador Athlon™ 64 socket AM2 trae al escritorio el poder y el rendimiento en multitareas y asegura un rendimiento superior en aplicaciones de misión crítica en los negocios.

Chipset AMD 740G

El Chipset 780G de AMD es la lógica tras la última plataforma AM2+ (HyperTransport 3.0) de AMD que permite el uso de la siguiente generación de procesadores Phenom™. El Chipset 780G de AMD, cuenta con video integrado Radeon™ HD 3200. Esta única combinación de IGP (Integrated Graphics Processor) crea una tarjeta madre compatible con las tecnologías DX10, Shader Model 4.0, ATI Avivo™, ATI Hybrid Graphics y AMD UVD (Unified Video Decoder) que en conjunto ofrecen jugabilidad muy suave y la avanzada reproducción de videos y DVDs con gran calidad.

Dual Channel DDR2 800 MHz

Experimenta el máximo rendimiento can la siguiente generación de memoria DDR2 800 por Overclock, con un amplio ancho de banda e incrementando el rendimiento y disminuyendo el consumo energético aún para las aplicaciones más demandantes.
* Por favor verifica La Lista de Soporte de Memorias para más información.

Interfaz PCI Express

La revolucionaria interfaz PCI Express provee un ancho de banda escalable para múltiples propósitos. La interfaz PCI-E x16 duplica el ancho de banda de la anterior interfaz grafica entregando la mejor experiencia en el juego.

Audio de Alta Definición

Experimenta con tu PC la calidad del audio de teatro en tu casa haciendo uso del audio de alta definición con realce en múltiples canales, mejorando la experiencia con el audio en tu PC.
*Para usar el audio HD en 8 canales, por favor usa un gabinete con salidas de audio frontal verifica el manual para su configuración.

Interfaz de almacenamiento SATA 3Gb/s

La especificación SATA duplica el ancho de banda del bus de 1.5Gb/s a 3Gb/s. El comando nativo de espera es una nueva especificación que habilita la ejecución de comandos fuera de orden para la extracción eficiente de los datos. La interfaz de conexión permite a los usuarios insertar y remover discos duros sin necesidad de apagar el sistema.

Conectividad LAN Gigabit

La interfaz de red de Gigabit entrega una conexión LAN de alta velocidad con trasferencia de hasta 1000Mb/s, proporcionando conectividad de nueva generación para la era de la banda ancha. La LAN de Gigabit es ideal para una conexión a Internet completa así como para transmisión de audio y video.

Smart

La serie S de GIGABYTE provee software propietario innovador como Download Center, @BIOS, Q-Flash, Xpress Install, Boot menu, y Smart Fan. La administración del BIOS y controladores ahora se vuelve más fácil y amigable al usuario a través de las características Smart de GIGABYTE!...

más

Safe

Safe es una característica clave de la serie S de tarjetas madre de GIGABYTE con los siguientes elementos: Excelente diseño del hardware, protección del BIOS a través del Dual BIOS de GIGABYTE y la restauración de la configuración del BIOS de GYGABITE. Software único del sistema como Xpress Recovery 2, PC Health Monitor, HDD S.M.A.R.T., y C.O.M. ¡Consolidando más la estabilidad y confiabilidad de tu PC!...

más
* Todos los materiales aquí provistos son sólo para referencia. GIGABYTE se reserva el derecho de modificar o revisar el contenido a cualquier hora sin aviso alguno.
* Todas las marcas y logos son propiedad de sus propios dueños.
* Debido a la arquitectura estándar de la PC, cierta cantidad de memoria es reservada para uso del sistema y actualmente la memoria disponible es menor a la mencionada.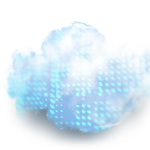 COMPUTEX
2022