¡Máximo 5 modelos para comparar! Por favor borra algunos modelos antes de añadir más. Gracias.
Soporte para la nueva generación de procesadores AMD Phenom™II X6
Revolucionario Diseño con la tecnología Easy Energy Saver que permite ahorrar energía
Soporte para la serie de procesadores AMD AM3 Phenom II/ Athlon II
Capacitores Sólidos para el VRM del CPU
Soporte para memoria Dual Channel DDR2 1200+
Interfaz PCI-E 2.0 x16 para ofrecer el máximo rendimiento gráfico
Interfaz SATA 3Gb/s con función RAID
Conexión de alta velocidad Gigabit Ethernet
Audio de alta definición en 6/8 canales
DualBIOS patentado con dos BIOS de protección
Compatible con Windows 7 para ofrecer la mejor experiencia operativa
Compatible con el estándar Europeo ErP(Energy-related Products)
* Los 1200+ en memoria DDR2 son soportados con un CPU AM3 y módulos de memoria certificados, por favor lee la lista de soporte de memoria para más información.
Prepárate para liberar el poder de los procesadores de 6 núcleos

Las placas madre AMD de GIGABYTE están preparadas para soportar la nueva generación de procesadores AMD Phenom™II X 6, ofreciendo la mejor plataforma multi tarea, multimedia y de juego de alto rendimiento.

Soporte para On/Off Charge

La tecnología On/Off Charge de GIGABYTE habilita una veloz recarga para iPhone, iPad y iPod Touch. Basada en la reconocida característica 3x USB Power de GIGABYTE, la tecnología On/Off Charge permite que tus dispositivos iPhone, iPad y iPod touch obtengan más corriente de los puertos USB en las motherboards de GIGABYTE, con el beneficio añadido que la PC puede estar encendida, en reposo o aún apagada...

más

* Debido a ciertas limitaciones de teléfonos móviles, los usuarios deben conectar su teléfono a la PC antes de que su PC entre en estado S4/S5 para aprovechar la recarga veloz de puertos USB que no son ON/OFF Charge. Los resultados de carga pueden variar entre modelos.

*El soporte para el diseño 3X USB power, varía entre modelos.

Introduction

The GA-MA770-ES3 based on AMD 770 chipset, it supports new generation of 45nm AMD AM3 Phenom II/ AthlonII processors, integrated DDR2 memory controller, HyperTransport™ 3.0 technology links and PCI Express 2.0 graphics interface and so on. With the innovative GIGABYTE Easy Energy Saver technology, the GA-MA770-ES3 is able to provide user friendly computing, reach the maximum system performance easily while still able to save the power and environment in real life at the same time.

Soporte para la nueva generación de procesadores AMD de 45nm con Socket AM3

Esta Tarjeta Diseñada con 4+1 fases para el VRM del CPU soporta los Nuevos procesadores Phenom II™/ Athlon™II de 45nm AM3 de AMD, ofreciendo un gran rendimiento para tu sistema y la máxima escalabilidad en hardware.

Soporte EC AOD-ACC

EC AOD-ACC se describe como un controlador integrado para OverDrive- Advanced Clock Calibration de AMD, que es la nueva característica añadida al puente sur AMD SB750/ SB710, permite que los procesadores Black Edition de AMD sean overclockeados con la utilidad OverDrive™ de AMD más allá de lo que antes era posible.
* Por favor recuerda que la garantía para productos GIGABYTE no cubre daños causados por el Overclock.

Soporte para OverDrive de AMD

La utilidad OverDrive™ de AMD provee a los usuarios extremos de la habilidad de maximizar la capacidad, flexibilidad y adaptabilidad de las plataformas con procesadores, sockets y chipsets AMD.

* En lo que respecta al sitio de OverDrive™, por favor visita el sitio oficial de AMD para más detalles:

http://game.amd.com/us-en/drivers_overdrive.aspx

**El soporte de esta utilidad varia entre modelos (chipsets).

Capacitores Sólidos para el VRM del CPU

Una operación estable del sistema depende de la Calidad en el VRM (voltage regulator module) del CPU. GIGABYTE adopta el uso de Capacitores Sólidos para el VRM del CPU para asegurar una mayor esperanza de vida para los sistemas y para incrementar la estabilidad del sistema bajo condiciones extremas. El VRM del CPU con Capacitores Sólidos poseen una mejor conductividad electrónica, excelente resistencia al calor que incrementa la durabilidad del sistema bajo condiciones de trabajo a altas temperaturas.

Dual Channel DDR2 1200+

Experimenta el máximo rendimiento can la siguiente generación de memoria DDR2 1200+ con un amplio ancho de banda e incrementando el rendimiento y disminuyendo el consumo energético.
* Por favor verifica La Lista de Soporte de Memorias para más información.

EasyTune6

GIGABYTE ha rediseñado completamente EasyTune6 desde cero para hacerlo más fácil de usar que nunca y para monitorear tus recursos de hardware así como tu configuración del sistema para así alcanzar el máximo rendimiento del sistema. Tanto si eres un overclocker entusiasta o un novato, EasyTunes6 provee de las herramientas requeridas para exprimir tu sistema rápidamente y sin esfuerzo.

DualBIOS™ - Doble Hardware de protección para el BIOS Patentado

DualBIOS™ es una tecnología patentada de GIGABYTE, compuesta de 2 ROMS de BIOS físicos integrados en la tarjeta madre permitiendo que se recupere rápida y fácilmente de una falla en el BIOS debido a Virus o una mala actualización del BIOS.

Qualified for Windows® 7

The motherboard qualified for WHQL (Windows Hardware Quality Labs) certification of Windows 7 from Microsoft

®

, setting the standard for future Windows 7 certified motherboards...

more

Soporte para ErP Lot 6

ErP(conocido como Energy Related Products Directive) es parte de las nuevas regulaciones europeas. ErP establece en base a la preocupación de los problemas medioambientales debido al avance en la popularidad de los dispositivos electrónicos deseando aumentar la eficiencia energética y disfrutar de tecnología verde. GIGABYTE presenta placas madre que ayudan a incrementar eficientemente el rendimiento y el ahorro energético.

Innovadora tecnología GIGABYTE Easy Energy Saver

Con un avanzado diseño de software propietario, Easy Energy Saver de GIGABYTE es capaz de ajustar dinámicamente el consumo de energía del CPU dependiendo de la carga de trabajo, brindando la cantidad exacta de energía requerida para completar la tarea. Junto con un procesador AMD con su alta eficiencia, Easy Energy Saver es capaz de proveer de niveles excepcionales de ahorro de energía y una mejora en la eficiencia energética sin sacrificar el rendimiento de tu CPU.
* Todos los materiales aquí provistos son sólo para referencia. GIGABYTE se reserva el derecho de modificar o revisar el contenido a cualquier hora sin aviso alguno.
* Todas las marcas y logos son propiedad de sus propios dueños.
* Debido a la arquitectura estándar de la PC, cierta cantidad de memoria es reservada para uso del sistema y actualmente la memoria disponible es menor a la mencionada.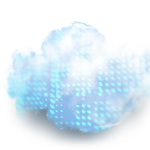 COMPUTEX
2022