¡Máximo 5 modelos para comparar! Por favor borra algunos modelos antes de añadir más. Gracias.
3x USB power que incrementa la compatibilidad y la energía
On/Off Charge con recarga mejorada para iPad, iPhone y iPod Touch
Soporte para la nueva generación de procesadores AMD Phenom™II X6
Soporte para la serie de procesadores AMD AM3 Phenom II/ Athlon II
Diseño con Capacitores Sólidos en el VRM del CPU
Soporte para memoria Dual Channel DDR3 1333+ para obtener un rendimiento notable en el sistema
Gráficos ATI Radeon HD 3000 (DirectX10) Integrados
Innovadora tecnología Turbo 3D que libera extraordinarios niveles de rendimiento en gráficos 2D/3D
Interfaz PCI-E 2.0 x16 para ofrecer el máximo rendimiento en los juegos
Audio de alta definición en 6/8 canales
Interfaz DVI Integrada con soporte para HDCP
Doble hardware de Protección patentado DualBIOS
Compatible con Windows 7 para ofrecer la mejor experiencia
Compatible con el estándar Europeo ErP(Energy-related Products)
*La DDR3 1333+ es soportada en combinación de un CPU AM3 y módulos de memoria certificados, por favor revisa la lista de soporte de memoria para más información. *Para usar el audio HD en 8 canales, por favor usa un gabinete con salidas de audio frontal verifica el manual para su configuración.

Prepárate para liberar el poder de los procesadores de 6 núcleos

Las placas madre AMD de GIGABYTE están preparadas para soportar la nueva generación de procesadores AMD Phenom™II X 6, ofreciendo la mejor plataforma multi tarea, multimedia y de juego de alto rendimiento.

3x USB Power Boost

Las motherboards GIGABYTE cuentan con la tecnología 3x USB power boost, que incrementa la compatibilidad y ofrece energía extra para los dispositivos USB. El diseño de energía para los USB de GIGABYTE es único y es capaz de regular la cantidad de energía que entrega en un amplio rango de voltajes, que incrementa de gran forma la compatibilidad con los dispositivos USB. Además los fusibles de baja resistencia disminuyen la perdida de energía mientras proveen de energía de forma más estable y abundante.

Soporte para On/Off Charge

La tecnología On/Off Charge de GIGABYTE habilita una veloz recarga para iPhone, iPad y iPod Touch. Basada en la reconocida característica 3x USB Power de GIGABYTE, la tecnología On/Off Charge permite que tus dispositivos iPhone, iPad y iPod touch obtengan más corriente de los puertos USB en las motherboards de GIGABYTE, con el beneficio añadido que la PC puede estar encendida, en reposo o aún apagada...

más

* Debido a ciertas limitaciones de teléfonos móviles, los usuarios deben conectar su teléfono a la PC antes de que su PC entre en estado S4/S5 para aprovechar la recarga veloz de puertos USB que no son ON/OFF Charge. Los resultados de carga pueden variar entre modelos.

*El soporte para el diseño 3X USB power, varía entre modelos.

Introducción

La GA-MA78LMT-S2 está basada en el nuevo chipset 760G de AMD con gráficos integrados ATI Radeon HD 3000 (DX10) y soporte para procesadores AMD AM3 Phenom II/ Phenom/ Athlon, tecnología HyperTransport™ 3.0. memoria DDR3, interfaz PCI Express 2.0 y más. Con la innovadora tecnología Easy Energy Saver , la GA-MA78LM-S2H de GIGABYTE es capaz de ofrecer un computo amigable, alcanzar el máximo rendimiento con facilidad y aun así ahorrar energía en tiempo real.

Soporte para la nueva generación de procesadores AMD de 45nm con Socket AM3

Esta Tarjeta Diseñada con 3+1 fases para el VRM del CPU soporta los Nuevos procesadores Phenom™II de 45nm AM3 de AMD, ofreciendo un gran rendimiento para tu sistema y la máxima escalabilidad en hardware.

Mete Turbo a tu Rendimiento Gráfico

Unleash extra levels of 2D/3D graphics performance with GIGABYTE Turbo 3D technology. GIGABYTE Turbo 3D provides a smoother viewing experience for HD video playback or web flash animations and delivers a greater gaming experience for 3D games. GIGABYTE Turbo 3D dynamically boosts the GPU (Graphic Processing Unit) clock frequency by automatically detecting the graphics loading when processing 2D/3D graphics, allowing the graphics core clock to operate faster during heavy loading and delivering a more enhanced graphics experience.

Soporte EC AOD-ACC

EC AOD-ACC se describe como un controlador integrado para OverDrive- Advanced Clock Calibration de AMD, que es la nueva característica añadida al puente sur AMD SB750/ SB710, permite que los procesadores Black Edition de AMD sean overclockeados con la utilidad OverDrive™ de AMD más allá de lo que antes era posible.
* Por favor recuerda que la garantía para productos GIGABYTE no cubre daños causados por el Overclock.

Capacitores Sólidos para el VRM del CPU

Una operación estable del sistema depende de la Calidad en el VRM (voltage regulator module) del CPU. GIGABYTE adopta el uso de Capacitores Sólidos para el VRM del CPU para asegurar una mayor esperanza de vida para los sistemas y para incrementar la estabilidad del sistema bajo condiciones extremas. El VRM del CPU con Capacitores Sólidos poseen una mejor conductividad electrónica, excelente resistencia al calor que incrementa la durabilidad del sistema bajo condiciones de trabajo a altas temperaturas.

Dual Channel DDR3 1333+

Ofreciendo soporte nativo para la memoria DDR3 de hasta 1333+ Mhz, logrando un mayor rendimiento con menor consume de energía para ejecutar aun las aplicaciones más intensivas tales como video en alta definición y juegos en 3D con facilidad.
*La DDR3 1333+ es soportada en combinación de un CPU AM3 y módulos de memoria certificados, por favor revisa la lista de soporte de memoria para más información.

Interfaz Gráfica PCI-E 2.0

El PCI-E 2.0 dobla el ancho de banda de 2.5 Gbit/s a 5 Gbit/s, así un conector x32 puede trasferir datos hasta a 16 GB/s en cada dirección. El PCI-E 2.0 además incluye diversas mejoras en la trasferencia de datos y su interfaz.

Audio de Alta Definición

Experimenta con tu PC la calidad del audio de teatro en tu casa haciendo uso del audio de alta definición con realce en múltiples canales, mejorando la experiencia con el audio en tu PC.
*Para usar el audio HD en 8 canales, por favor usa un gabinete con salidas de audio frontal verifica el manual para su configuración.

Conectividad LAN Gigabit

La interfaz de red de Gigabit entrega una conexión LAN de alta velocidad con trasferencia de hasta 1000Mb/s, proporcionando conectividad de nueva generación para la era de la banda ancha. La LAN de Gigabit es ideal para una conexión a Internet completa así como para transmisión de audio y video.

Interfaz de almacenamiento SATA 3Gb/s

La especificación SATA duplica el ancho de banda del bus de 1.5Gb/s a 3Gb/s. El comando nativo de espera es una nueva especificación que habilita la ejecución de comandos fuera de orden para la extracción eficiente de los datos. La interfaz de conexión permite a los usuarios insertar y remover discos duros sin necesidad de apagar el sistema.

EasyTune6

GIGABYTE ha rediseñado completamente EasyTune6 desde cero para hacerlo más fácil de usar que nunca y para monitorear tus recursos de hardware así como tu configuración del sistema para así alcanzar el máximo rendimiento del sistema. Tanto si eres un overclocker entusiasta o un novato, EasyTunes6 provee de las herramientas requeridas para exprimir tu sistema rápidamente y sin esfuerzo.

DualBIOS™ - Doble Hardware de protección para el BIOS Patentado

DualBIOS™ es una tecnología patentada de GIGABYTE, compuesta de 2 ROMS de BIOS físicos integrados en la tarjeta madre permitiendo que se recupere rápida y fácilmente de una falla en el BIOS debido a Virus o una mala actualización del BIOS.

Smart

La serie S de GIGABYTE provee software propietario innovador como Download Center, @BIOS, Q-Flash, Xpress Install, Boot menu, y Smart Fan. La administración del BIOS y controladores ahora se vuelve más fácil y amigable al usuario a través de las características Smart de GIGABYTE!...

más

Safe

Safe es una característica clave de la serie S de tarjetas madre de GIGABYTE con los siguientes elementos: Excelente diseño del hardware, protección del BIOS a través del Dual BIOS de GIGABYTE y la restauración de la configuración del BIOS de GYGABITE. Software único del sistema como Xpress Recovery 2, PC Health Monitor, HDD S.M.A.R.T., y C.O.M. ¡Consolidando más la estabilidad y confiabilidad de tu PC!...

más

Calificada para Windows® 7

Placa Madre Calificada para la certificación WHQL (Windows Hardware Quality Labs)de Windows 7 de Microsoft

®

, estableciendo un nuevo estándar para futuras certificaciones Windows 7...

más

Soporte para ErP Lot 6

ErP(conocido como Energy Related Products Directive) es parte de las nuevas regulaciones europeas. ErP establece en base a la preocupación de los problemas medioambientales debido al avance en la popularidad de los dispositivos electrónicos deseando aumentar la eficiencia energética y disfrutar de tecnología verde. GIGABYTE presenta placas madre que ayudan a incrementar eficientemente el rendimiento y el ahorro energético.
* Todos los materiales aquí provistos son sólo para referencia. GIGABYTE se reserva el derecho de modificar o revisar el contenido a cualquier hora sin aviso alguno.
* Todas las marcas y logos son propiedad de sus propios dueños.
* Debido a la arquitectura estándar de la PC, cierta cantidad de memoria es reservada para uso del sistema y actualmente la memoria disponible es menor a la mencionada.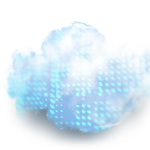 COMPUTEX
2022