¡Máximo 5 modelos para comparar! Por favor borra algunos modelos antes de añadir más. Gracias.

Supports New Intel® Core™ i7 Processor Extreme Edition
Soporta el procesador Intel® Core™ i7 6950X Extreme Edition
Soporta Intel(R) Turbo Boost Max Technology 3.0
Support for DDR4 XMP up to 3333MHz
World's 1st USB-IF Certified Intel® USB 3.1 Controller with USB Type-C™
Genuine All Digital Power Design with IR Digital PWM & IR PowIRstage® ICs
4-Way Graphics with Premium PCIe Lane
M.2 Technology for SSD Drive
Realtek ALC1150 115dB SNR HD Audio with built-in Rear Audio Amplifier
Independent Right and Left Audio Channel PCB Layers
High-end Nichicon Audio Capacitors
Audio Noise Guard with Multi-Color Choices of LED Trace Path Lighting
All Stainless Steel connectors on rear panel
SATA Express support for up to 10 Gb/s data transfer
GIGABYTE UEFI DualBIOS™
Long lifespan Durable Black™ Solid caps
APP Center including EasyTune™ and Cloud Station™ utilities
Safer Design Around Screw Mounting Holes
Supports Feature Upgrade Possible
Support for DDR4 XMP up to 3400MHz

DDR4 memory modules are available at a stock frequency of 2133MHz, but memory vendors encode XMP profiles which can automatically modify the frequency and timings of the supported memory modules to work in par with your CPU. With the X99 Series, GIGABYTE is offering a tested and proven platform that ensures proper compatibility with profiles up to 3400MHz.

What is XMP?
The synchronization of the memory modules with the CPU is crucial for good performance of your system. DDR4 memory modules are available at a stock frequency of 2133MHz, but as frequency tweaking requires a considerable amount of effort and knowledge, memory vendors encode XMP profiles which can automatically modify the timings of the supported memory modules to work with your CPU and to achieve increased performance.

* XMP Profile support may vary depending on memory module. Please refer "Memory Support List" for more information.

Support for DDR4 XMP up to 3400MHz

GIGABYTE Ultra Durable ™ Motherboards

The GIGABYTE GA-X99P-SLI motherboard supports the latest Intel® Core™ i7 Extreme Edition processors and quad channel DDR4 memory. Designed to fulfill the needs of the high-end desktop segment, the X99P-SLI is the ultimate motherboard for users wanting long lasting quality, unrivaled performance, cutting edge features and great looks that complement any system build.

GIGABYTE X99P-SLI World's First Intel® Thunderbolt™ 3 Certified X99 Motherboard

The GIGABYTE X99P-SLI motherboard is the world's first X99 motherboard to be certified to support Thunderbolt™ 3. This gives enthusiasts that need the tried-and-true horsepower and reliability of the X99 chipset access to the world's fastest connectivity protocol. Powered by Intel's own Thunderbolt 3 controller, the new Thunderbolt 3 protocol is available over a USB Type-C™ connector on the back I/O of select GIGABYTE motherboards including the X99P-SLI. Bringing an unprecedented single-wire bandwidth of up to 40 Gb/s -- twice more than the previous generation!

Support for Thunderbolt 3 on the GIGABYTE GA-X99P-SLI motherboard opens up a world of possibilities for enthusiasts or professionals using the X99 chipset. With the unmatched bandwidth that Thunderbolt 3 provides, enthusiasts can use new devices such as discrete GPU boxes, external quad M.2 drives or U.2 expansion drives. Support for DisplayPort 1.2 makes Thunderbolt™ 3 a must have for any power user, but in order for Thunderbolt 3 to be able to carry a video signal on the X99 platform, the DisplayPort of a discrete graphics card must be connected to the X99P-SLI onboard DisplayPort-In via a DisplayPort cable.

The packing includes Two cables for building Thunderbolt™ 3 function:

* DisplayPort to mini-DisplayPort

* DisplayPort to DisplayPort

Note: DisplayPort input feature is currently limited. Visit GIGABYTE website for future updates.

Daisy-chain Multiple Devices

Support for DisplayPort 1.2 makes Thunderbolt™ 3 a must have for any enthusiast. The X99P-SLI is able to support a display in 4K resolution at 60 FPS. In addition, Thunderbolt™ 3 over USB Type-C™ has revolutionary industry-first features such as Power Delivery 2.0, and the ability to daisy-chain up to 6 devices thanks to the X99P-SLI's USB Type-C™ port.

Compatibility may vary according to system configuration and device specifications.

The Intel® USB 3.1 controller utilizes 4 PCIe Gen3 lanes, offering up to 32 Gb/s total bandwidth, for uncompromised transfer speeds of up to 10 Gb/s per USB 3.1. With twice the bandwidth compared to its previous generation, and backwards compatibility with USB 2.0 and 3.0, the much improved USB 3.1 protocol is available over the new reversible USB Type-C™ and the traditional USB Standard-A connector for better compatibility over a wider range of devices.


Intel USB 3.1

Connecting the Future - USB Type-C™:

The World's Next Universal Connector


Reversible USB Type-C™ with USB 3.1

The USB Type-C™ is a new reversible connector that is loaded with useful features such as USB 3.1 support for 10 Gb/s transfer speed and DisplayPort 1.2 support to connect 4K monitors. Powered by the Intel® controller, this little port is the better USB Type-C™.



* Display feature may vary by model.

USB Type-C


Fast Onboard Storage with 32Gb/s M.2

GIGABYTE M.2 solution offers considerably faster storage performance and support for both PCIe and SATA interface for M.2 SSD devices.





* Theoretical Bandwidth, M.2 Bandwidth may vary by CPU model.

Industry Leading Ultra Durable™ PCIe Metal Shielding

The innovative one piece stainless steel shielding design from GIGABYTE reinforces the PCIe connectors to provide the extra strength required to support heavy graphics cards.



Ultra Durable™ PCIe Metal Shielding

LED Trace Path with Multi-Color Choices

Personalize your next PC rig to your liking by selecting the color of your choice to illuminate the LED trace path lighting. A total of 7 colors are available to make your system appearance unique!

Diseño de Alimentación Completamente Digital

Las motherboards X99 de GIGABYTE utilizan un diseño de alimentación del CPU completamente digital de Internacional Rectifier®, que incluye tanto Controladores PWM digitales de 4ta Generación y controladores PowIRstage® de 3ra generación líderes en la industria. Estos controladores 100% digitales ofrecen una increíble precisión entregando energía a los componentes más sensibles y hambrientos de poder de la motherboard, permitiendo a los entusiastas obtener el rendimiento máximo absoluto de sus procesadores Intel® Core ™ i7 Extreme.

PWN Digital IR y CIs IR PowIRstage® ICs
Esta nueva generación de controladores de energía digital IR® y de CIs PowIRstage® ofrecen la tecnología Isense, que proporciona una detección de corriente más precisa. Esto ayuda a distribuir uniformemente la carga térmica entre los CIs PowrIRstage®, evitando el sobrecalentamiento individual de cada PowrIRstage®, resultando en una vida útil mayor y una mejor fiabilidad.

Diseño en un Único Encapsulado

IR® ha reaprovechado su tecnología de encapsulamiento reconocida a nivel mundial y desarrollada para su DirectFET®, mejorando significativamente la capacidad térmica y el layout del PowIRstage® en relación a otros encapsulados para módulos multichip.

Diseño en un Único Encapsulado*

VS.

Diseño Multi-Chip

Otros diseños utilizan un chip para cada componente, colocando los MOSFETs de lado alto y bajo uno frente al otro y junto al driver, ocupando un área significativa dentro de la placa y generando mayores pérdidas eléctricas.

4-Way SLI™/4-Way CrossFire™ Multi-Graphics

Multi-graphics configuration offers better graphics performance for gaming enthusiasts who demand the highest frame rates without compromising on resolution.

Conector SATA Express de Nueva Generación

Las motherboards serie X99 de GIGABYTE cuentan con un puerto SATA Express que proporciona un desempeño muy superior a las tecnologías SATA actuales. SATA Express ofrece una velocidad de transferencia de hasta 10Gb/s, considerablemente superior a SATA revisión 3 (6Gb/s), por lo cual no será un cuello de botella en los últimos SSDs con tecnologías flash NAND. SATA Express combina los beneficios de PCI-Express y SATA para proporcionar un mayor ancho de banda, permitiendo que las unidades SATA Express tengan un rendimiento similar a las unidades PCI-Express.



The above photos are for reference only.

High Definition Audio Design

The Realtek ALC1150 is a high-performance multi-channel high definition audio codec that delivers an exceptional audio listening experience with up to 115dB SNR, ensuring users get the best possible audio quality from their PC.

High Quality audio capacitors deliver the highest quality sound resolution and sound expansion to create the most realistic sound effects for professional gamers.

High Definition Audio Design

Capas PCB independientes para los canales de audio izquierdo y derecho

Al situar los canales izquierdo y derecho de audio en diferentes capas del PCB, las motherboards de la serie X99 de GIGABYTE consiguen eliminar la diafonía de canal y mantener la mayor calidad de sonido.

Intel® GbE LAN with cFosSpeed

Intel® GbE LAN features cFosSpeed, a network traffic management application which helps to improve network latency, maintaining low ping times to deliver better responsiveness in a crowded LAN environments.

Chokes Nivel Servidor de Cooper Bussmann

Las motherboards X99 de GIGABYTE cuentan con chokes especiales Cooper Bussmann que proporcionan:
• Fiabilidad nivel servidor.
• Alta capacidad de corriente.
• Nuevo diseño reduce el calor creado por la pérdida de energía y ofrece una entrega de energía eficiente a la zona VRM del CPU.

Capacitores Sólidos de Larga Vida Útil Durable Black™

Las motherboards X99 de GIGABYTE integran los capacitores de estado sólido de la mejor calidad que están calificados para funcionar a la máxima eficiencia durante periodos prolongados, incluso en configuraciones de rendimiento extremo. Esto ofrece tranquilidad para los usuarios que desean llevar su sistema al límite, demandando completa estabilidad y fiabilidad.
La motherboard X99-SOC Force de GIGABYTE cuenta con POSCAPs de alta calidad para la entrega de energía al CPU. POSCAPs (Capacitor semiconductor orgánico polimerizado) son capacitores de alto nivel recientemente lanzados al mercado que tienen mejores propiedades de onda de corriente y disipación. Además, POSCAPs son capaces de mantener características de baja impedancia, no importando la frecuencia de operación, por lo que son excepcionalmente adecuados para sistemas que utilizan fuentes de alimentación con cambios de alta frecuencia.

Las motherboards X99 de GIGABYTE cuentan con chapado en oro para el socket del CPU, las 4 ranuras PCIe y las 8 ranuras DIMM, lo que significa que los entusiastas pueden disfrutar de una mejor conectividad, fiabilidad absoluta y larga duración para los diversos conectores, sin tener ninguna preocupación sobre pines desgastados y malos contactos.

Diseño de PCB con 2x de Cobre (PCB de 2 oz de cobre)

El exclusivo diseño del PCB con 2X de Cobre de GIGABYTE provee suficientes pistas eléctricas entre componentes para manejar cargas de energía superiores a las normales y para quitar el calor del área crítica de entrega de energía al CPU. Esto es esencial para asegurar que la motherboard sea capaz de manejar un incremento en la carga de energía que se requiere cuando se realiza overclocking.

Diseño Patentado DualBIOS™ (UEFI) de GIGABYTE

Las motherboards Ultra Durable™ Serie 9 de GIGABYTE cuentan con DualBIOS™, una exclusiva tecnología de GIGABYTE que protege uno de los componentes más críticos de tu PC, el BIOS. DualBIOS™ de GIGABYTE significa que la motherboard cuenta con un "BIOS Principal" y un "BIOS de Respaldo", protegiendo contra ataques de virus, fallas en el hardware, una mala configuración OC o una falla en la energía durante la actualización del BIOS.

Diseño más Seguro Alrededor de los Orificios de Montaje

No te preocupes más por el daño accidental durante el montaje de tu motherboard a tu gabinete. Todas las motherboards X99 de GIGABYTE cuentan con una superficie de tierra de cobre más ancha y una zona libre de componentes más amplia alrededor de los orificios de montaje del PCB. Este diseño exclusivo reduce las posibilidades de dañar los componentes de alrededor durante el proceso de ensamblaje de la PC. La almohadilla de base de cobre es más grande que también ofrece el beneficio adicional de dar una menor perturbación EMI para reducir la interferencia de ruido a través de su sistema.

* The above photos are for reference only.

CPUs Intel® Core™ i7 Extreme Edition (Codename: Haswell-E)

Los nuevos Procesadores Intel® Core™ i7 de socket LGA 2011-v3 son los primeros procesadores de escritorio de 8 núcleos de Intel y los primeros en soportar memoria DDR4. Estos CPUs de 22 nm de siguiente generación ofrecen un mayor rendimiento y eficiencia energética, así como el más alto nivel de la industria en rendimiento de gráficos discretos soportando 40 carriles PCIe Gen.3, que las motherboards X99 de GIGABYTE son capaces de aprovechar al máximo, ofreciendo un ancho de banda total de 320 Gb/s para los gamers más exigentes o tareas de gráficos intensos como la edición de vídeo. Además de eso, los CPUs Intel® Core™ i7 Extreme Edition proporcionan procesamiento multitarea de 8 núcleos (16 hilos), frecuencias más altas, así como un mayor tamaño de caché.

Además, los usuarios de motheboards X99 de GIGABYTE pueden sacar aún más rendimiento de su CPU Extreme Edition, ya que están totalmente desbloqueados para overclocking. Con opciones mejoradas orientadas a overclocking disponibles en todas las motherboards serie X99 de GIGABYTE, los usuarios serán capaces de sacar todo el potencial de los CPUs Intel Extreme Edition.


La próxima generación de DRAM está aquí con DDR4. Con frecuencias a partir de 2133MHz, la memoria DDR4 ofrece un consumo de energía hasta 20% menor y el doble de densidad que la generación anterior DDR3. DDR4 puede ayudar a los usuarios de motherboards X99 de GIGABYTE para cargar sus programas más rápidamente, aumentar la respuesta del sistema y ayudarlos a manejar las tareas con gran cantidad de datos en un instante. Las motherboards X99 DE GIGABYTE proporcionan 4 canales de memoria DDR4 en toda la gama, entregando un acceso a la memoria excepcionalmente rápido.

App Center de GIGABYTE Incluyendo las Utilidades EasyTune™ y Cloud Station™

GIGABYTE APP Center


APP Center de GIGABYTE te da un fácil acceso a las aplicaciones de GIGABYTE que te ayudan a obtener el mayor provecho de tu motherboard. Utilizando una sencilla y unificada interfaz, APP Center de GIGABYTE te permite ejecutar todas las aplicaciones de GIGABYTE instaladas en tu sistema.



Cambia el aspecto y el comportamiento del APP Center a tu gusto en el menú Preferencias.

EasyTune™ de GIGABYTE es una sencilla y amigable interfaz que permite afinar la configuración de tu sistema como los relojes, también permite ajustar los de las memorias así como los voltajes desde un ambiente Windows.

Con Smart Quick Boost, un clic es todo lo que se necesita para overclockear automáticamente el sistema, dando un aumento de rendimiento adicional cuando más lo necesitas.

Obtén un Aumento de Rendimiento Gratis

Obtén el nivel de rendimiento más alto en tu PC con las funciones de overclocking fáciles de usar de GIGABYTE.

Smart Quick Boost

Proporciona a los usuarios varios niveles de frecuencia del CPU para lograr el rendimiento deseado.

Advanced CPU OC

Permite a los usuarios ajustar el reloj base, la frecuencia y los voltajes del CPU y la frecuencia de los gráficos integrados.

Advanced DDR OC

Permite a los usuarios ajustar los relojes de la memoria.

3D Power

Permite a los usuarios cambiar fase de poder, voltajes y frecuencias.

Cloud Station™ de GIGABYTE está compuesta por varias aplicaciones únicas de GIGABYTE que permiten a tu Smartphone/Tablet comunicarse, compartir recursos, y controlar tu PC por medio de una conexión inalámbrica.




HomeCloud

HomeCloud permite a los usuarios compartir ficheros o hacer copias de seguridad entre sus dispositivos tablet o smart phone y el ordenador.

HotSpot

HotSpot convierte el ordenador en un punto de acceso inalámbrico virtual que permite compartir su conexión con otros dispositivos inalámbricos.

GIGABYTE Remote

GIGABYTE Remote permite a los usuarios controlar de forma remota el ratón, teclado y Windows Media Player del ordenador desde un smart phone o tablet.

Remote OC

Remote OC permite a los usuarios controlar de forma remota sus PCs de sobremesa gracias a una potente suite de funciones software para afinar y hacer overclocking al sistema, monitorizarlo o incluso apagar o encender el PC remotamente cuando haga falta.

Auto Green

Auto Green es una herramienta fácil de usar que ofrece a los usuarios una serie de opciones sencillas para activar el modo de ahorro de energía del sistema a través de una conexión Bluetooth con un smart phone o tablet. Cuando el dispositivo esté fuera de rango del receptor Bluetooth del ordenador, el sistema entrará en el modo de ahorro energético especificado.
* Todos los materiales aquí provistos son sólo para referencia. GIGABYTE se reserva el derecho de modificar o revisar el contenido a cualquier hora sin aviso alguno.
* Todas las marcas y logos son propiedad de sus propios dueños.
* Debido a la arquitectura estándar de la PC, cierta cantidad de memoria es reservada para uso del sistema y actualmente la memoria disponible es menor a la mencionada.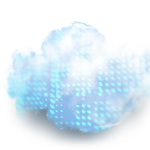 COMPUTEX
2022