※ The entire materials provided herein are for reference only.The actual purchase specifications should be based on the final purchase of the webpage information.
Sie können maximal 5 Modelle vergleichen. Bitte löschen Sie einige Modelle bevor Sie weitere hinzfügen. Danke!
B550I AORUS PRO AX (rev. 1.0)
Downloads
CPU Kompatibilitäts
Handbuch
Kompatibilitätsliste
FAQ
Online Support
Downloads
CPU Kompatibilitäts
Kompatibilitätsliste
Handbuch
Speicher-Kompatibilitätsliste
FAQ
Laden Sie Inhalte von einem Server in Ihrer Nähe herunter – Asien, China, Nordamerika, Europa, Russland.
Sie können diese PDF-Datei ansehen mitAcrobat Reader

Downloads
BIOS(+10)

Version

Größe

Datum

Beschreibung

F16b

19,04 MB

2022.02.16

Checksum : 5DD5
Update AMD AGESA V2 1.2.0.6 B for Ryzen 7 5800X3D support
Reappear the option of Max CPU Boost Clock Override for Vermeer

F15

19,03 MB

2022.01.13

• Major vulnerabilities updates, customers are strongly encouraged to update to this release at the earliest.

Credits to "Assaf Carlsbad and Itai Liba from SentinelOne"

• Introduce capsule BIOS support starting this version.

Checksum : 2B2F
Update AGESA ComboV2 1.2.0.5
Change default status of AMD PSP fTPM to Enabled for addressing basic Windows 11 requirements (https://support.microsoft.com/windows/1fd5a332-360d-4f46-a1e7-ae6b0c90645c)

F14

19,00 MB

2021.10.29

F13

19,13 MB

2021.07.13

Checksum: C66F
Update AMD AGESA ComboV2 1.2.0.3 B for Ryzen 5000 G-Series processors support

F12

18,75 MB

2021.01.18

Update AMD AGESA ComboV2 1.1.0.0 D
Performance optimized on Ryzen 5000 series processors
Add Re-size bar option for AMD Smart Access Memory support
Improve connection stability for USB 2.0 ports of USB hub
Improve system stability

F2

16,91 MB

2020.07.10

Update AMD AGESA ComboV2 1.0.0.2 for 3rd Gen AMD Ryzen XT series processors and New Gen AMD Ryzen with Radeon Graphics processors support
Fix AMD security vulnerabilities for SMM Callout Privilege Escalation

Beschreibung

Version

Größe

Datum

APP Center

(Note) Support Intel 600 / 500 / 400 / 300 and AMD 500 / AM4 / TRX40 series motherboards (support may vary by model).

(Note) Please install Microsoft .NET Framework 4.5 first before install APP Center utility.

Betriebssystem

: Windows 11 64bit,Windows 10 64bit

B22.0310.1

45,36 MB

2022.05.05

Realtek Gaming LAN bandwidth Control Utility

(Note) Support Intel 600 / 500 / 400 series and AMD 500 series motherboards (support may vary by model).

Betriebssystem

: Windows 11 64bit,Windows 10 64bit

6.12.3101.2

77,76 MB

2022.05.05

RGB Fusion

Release Note :

Improve Patriot Viper M.2 SSD compatibility

Betriebssystem

: Windows 11 64bit,Windows 10 64bit

B22.0414.1

119,11 MB

2022.04.14

@BIOS

(Note) Support Intel 600 / 500 / 400 / 300 and AMD 500 / AM4 / TRX40 series motherboards (support may vary by model).

(Note) Please install APP Center first before install this utility.

Betriebssystem

: Windows 11 64bit,Windows 10 64bit

B21.1203.1

13,68 MB

2022.01.12

Easy Tune

(Note) Support Intel 600 / 500 / 400 / 300 and AMD 500 / AM4 / TRX40 series motherboards (support may vary by model).

(Note) Please install APP Center first before install this utility.

Betriebssystem

: Windows 11 64bit,Windows 10 64bit

B21.1223.1

10,03 MB

2022.01.12

Fast Boot

(Note) Support Intel 600 / 500 / 400 / 300 and AMD 500 / AM4 / TRX40 series motherboards (support may vary by model).

(Note) Please install APP Center first before install this utility.

Betriebssystem

: Windows 11 64bit,Windows 10 64bit

B21.1214.1

7,83 MB

2022.01.12

System Information Viewer

(Note) Support Intel 600 / 500 / 400 / 300 and AMD 500 / AM4 / TRX40 series motherboards (support may vary by model).

(Note) Please install APP Center first before install this utility.

Betriebssystem

: Windows 11 64bit,Windows 10 64bit

B21.1124.1

41,56 MB

2022.01.12

Smart Backup

(Note)

Support Intel 600 / 500 / 400 / 300 and AMD 500 / AM4 / TRX40 series motherboards (support may vary by model).

(Note)

Please install APP Center first before install this utility.

Betriebssystem

: Windows 11 64bit,Windows 10 64bit

B21.0326.1

23,00 MB

2021.11.02

On/Off Charge™ / On/Off Charge™ 2

(Note) Support Intel 600 / 500 / 400 and AMD 500 / AM4 series motherboards (support may vary by model).

(Note) Please install APP Center first before install this utility.

Betriebssystem

: Windows 11 64bit,Windows 10 64bit

B19.1119.1

12,13 MB

2021.11.02
Kompatibilitätsliste

Kompatibilitätsliste(+6)

Dateiname

Größe

Datum

Beschreibung

Handbuch

Handbuch(+7)

Sprache

Version

Größe

Datum

Beschreibung

Arabic, Bulgarian, Croatian, Czech, English, French, German, Greek, Hebrew, Hungarian, Indonesian, Italian, Japanese, Korean, Persian, Polish, Portuguese, Romanian, Russian, Simplified Chinese, Serbian, Spanish, Thai, Traditional Chinese, Turkish, Vietnamese

103

9,03 MB

2019.11.25

Multilingual Installation Guide
CPU Kompatibilitäts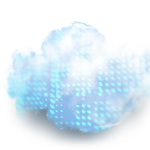 COMPUTEX
2022