¡Máximo 5 modelos para comparar! Por favor borra algunos modelos antes de añadir más. Gracias.
GeForce® GTX 1050 Ti Windforce OC 4G
Features
Powered by GeForce® GTX 1050 Ti
Integrated with 4GB GDDR5 128bit memory
WINDFORCE 2X with Blade Fan Design
Protection Back Plate

Core
Boost: 1468 MHz/ Base: 1354 MHz in OC Mode
Boost: 1442 MHz/ Base: 1328 MHz in Gaming

* Las especificaciones del producto y su apariencia pueden ser diferentes de un país a otro. Te recomendamos que compruebes las especificaciones y apariencia disponibles en tu país con tu vendedor local. Los colores de los productos pueden no ser perfectamente exactos debido a las variaciones causadas por las variables fotográficas y los ajustes de color de tu monitor, por lo que pueden ser diferentes a los colores mostrados en esta página web. Aunque nos esforzamos por ofrecer la informacion más exacta y detallada en el momento de su publicación, nos reservamos el derecho de realizar cambios sin notificación previa.
* GIGABYTE graphics cards, except those labeled "Mining Series", are intended only for use with desktop PCs. Other types of use, such as blockchain computing or cryptocurrency mining, will render the product warranty void.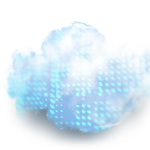 COMPUTEX
2022