¡Máximo 5 modelos para comparar! Por favor borra algunos modelos antes de añadir más. Gracias.
Radeon™ RX 6700 XT GAMING OC 12G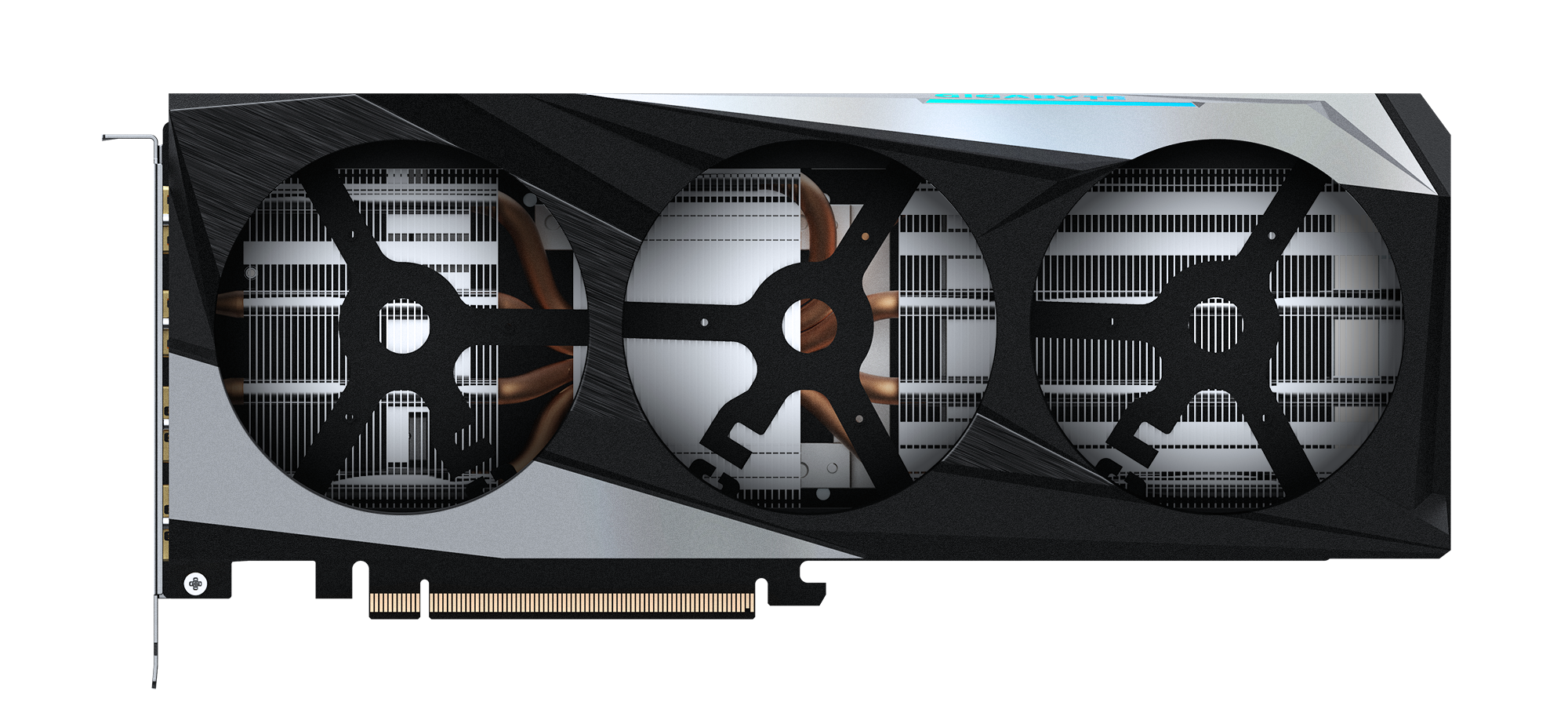 FEATURES
Powered by AMD RDNA™ 2 Radeon™ RX 6700 XT
Integrated with 12GB GDDR6 192-bit memory interface
WINDFORCE 3X Cooling System with alternate spinning fans
Screen cooling
Graphene nano lubricant
RGB Fusion 2.0
Protection metal back plate

CORE CLOCK
Boost Clock* : up to 2622 MHz
Game Clock* : up to 2514 MHz
AMD RDNA™ 2
Introducing AMD Radeon™ RX 6700 XT graphics cards, featuring the breakthrough AMD RDNA™ 2 architecture. Engineered to deliver the ultimate 1440p gaming experience, the AMD Radeon™ RX 6700 XT powers a new generation of gaming with vivid visuals and elevated experiences.
Powerhouse Performance for 1440p
AMD Radeon™ RX 6700 XT graphics cards deliver serious 1440p gaming and ultra-high frame rates. Get up to 40 high-performance compute units, groundbreaking AMD Infinity Cache, and up to 12GB of dedicated GDDR6 memory. Experience new levels of gaming performance with AMD Smart Access Memory technology when you pair an AMD Radeon™ RX 6700 XT graphics card with an AMD Ryzen™ 5000 Series desktop processor.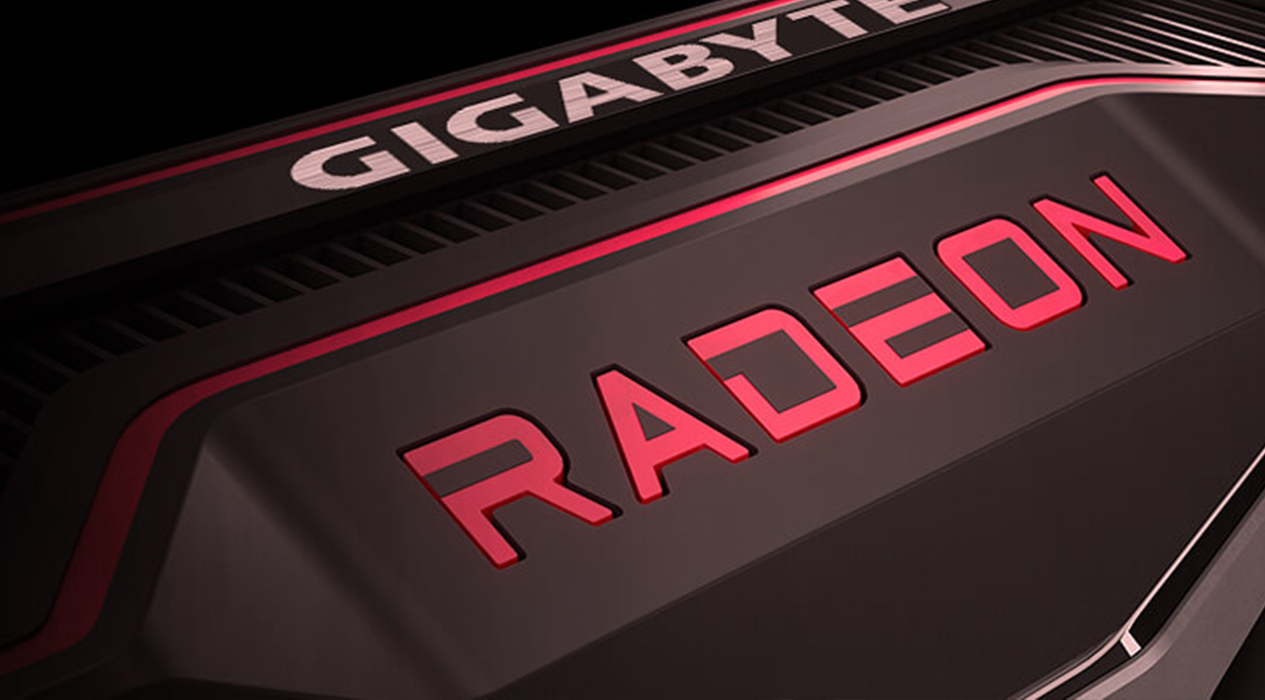 VIVID VISUALS
With immersive gaming technologies and support for DirectX® 12 Ultimate, AMD Radeon™ RX 6700 XT graphics cards draw you into the action. Experience 1440p gaming with realistic lighting, shadows, and reflections along with rich detail, thanks to DirectX® Raytracing (DXR), variable rate shading (VRS), and AMD FidelityFX features, optimized for AMD RDNA™ 2 architecture.
ELEVATED EXPERIENCES
Level up to ultimate responsiveness and smooth gaming with low-latency gaming technology from AMD Radeon™ Anti-Lag and AMD Radeon™ Boost.1,2 Enhance your gaming experience with the latest HDMI™ 2.1 VRR technology, with over 1300 AMD FreeSync™ gaming displays3 to choose from, and support for motherboards with PCIe® 4.0 technology.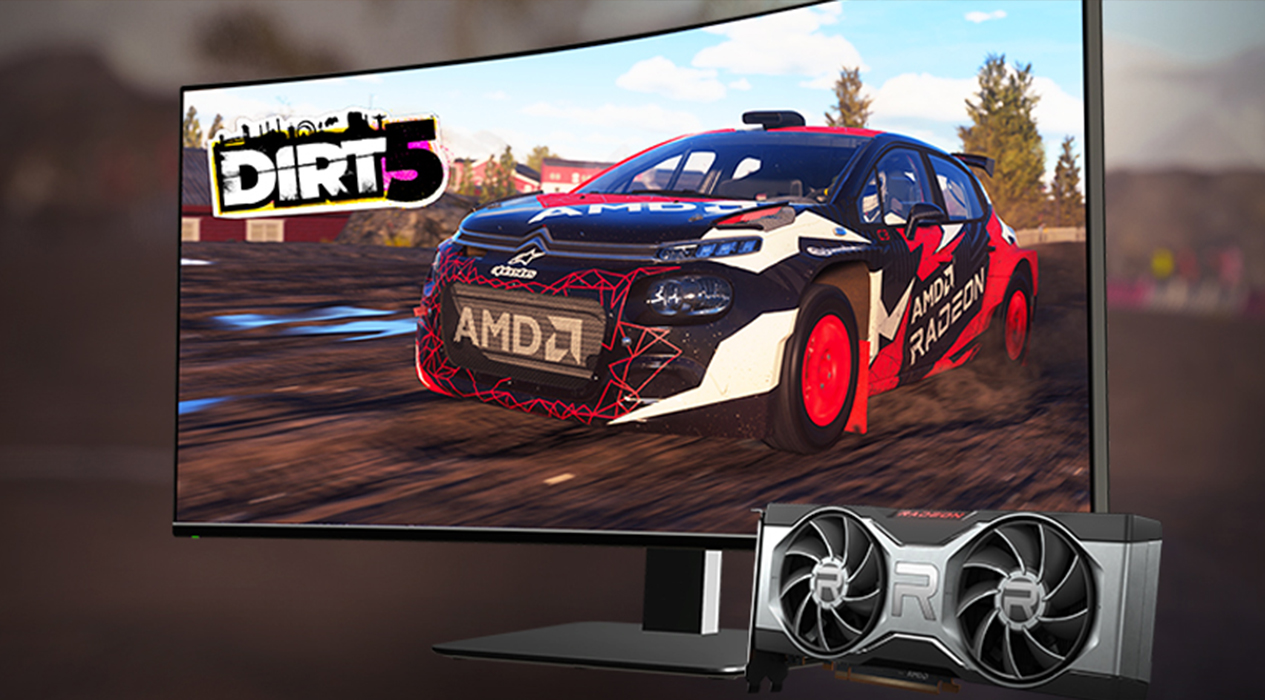 ONE GAMING DNA FOR PCS AND CONSOLES
AMD RDNA™ 2 architecture is the foundation of next-generation gaming PCs and consoles. It is the bedrock of the revolution in PC gaming graphics and cloud gaming. AMD RDNA™ 2 elevates and unifies visual effects and gameplay across multi-gaming platforms, like no other graphics architecture before.
ALTERNATE SPINNING
Alternate Spinning can reduce the turbulence of adjacent fans and increase air pressure.
SMOOTH AIRFLOW
GIGABYTE turns the adjacent fans in the opposite direction, so that the airflow direction between the two fans is the same, reducing the turbulence and enhancing the airflow pressure.
3D ACTIVE FAN
The 3D Active Fan provides semi-passive cooling, and the fans will remain off when the GPU is in a low load or low power game.
UNIQUE BLADE FAN
The airflow is spilt by the triangular fan edge, and guided smoothly through the 3D stripe curve on the fan surface.
GRAPHENE NANO LUBRICANT
Graphene nano lubricant can extend the life of fan by 2.1 times, close to the life of double ball bearing, and is quieter.
SCREEN COOLING
Extended heatsink design allows air flow to pass through, providing better heat dissipation.
HEAT PIPES DIRECT TOUCH
The shape of the pure copper heat pipe maximizes the direct contact area with the GPU. The heat pipe also covers the VRAM through a large metal plate contact to ensure proper cooling.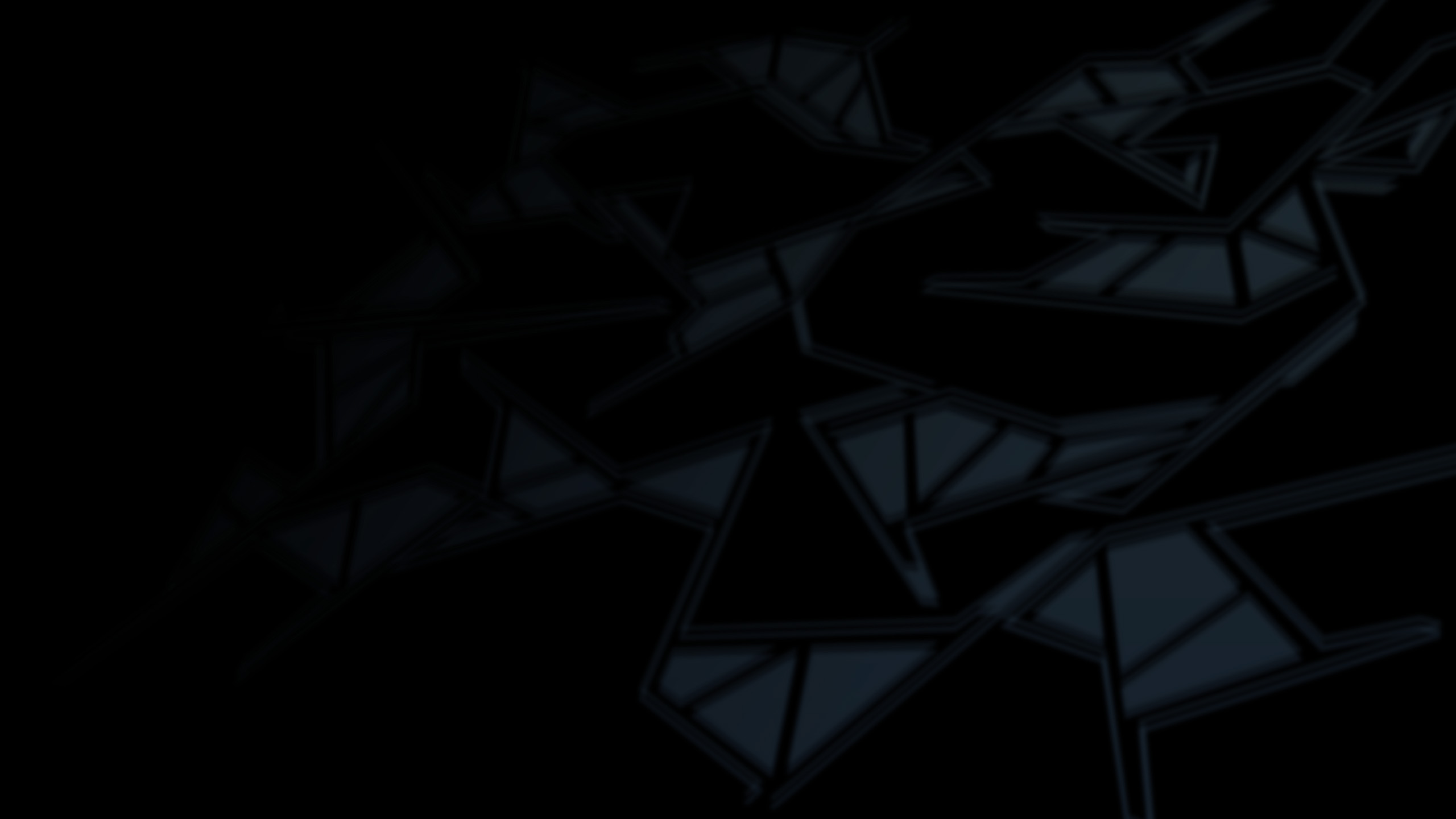 RGB FUSION 2.0
With 16.7M customizable color options and numerous lighting effects, you can choose lighting effects or synchronize with other AORUS devices.
WAVE
CYCLE
STATIC
FLASH
DOUBLE FLASH
PULSE
PROTECTION METAL BACK PLATE
The metal back plate not only provides an aesthetical shape, but also enhances the structure of the graphics card to provide complete protection.
POWER INDICATOR
When experiencing any power supply abnormality, the indicator will alert gamers by flashing light.
EXTREME DURABILITY AND OVERCLOCKING
The graphics card uses the better power phase design to allow the MOSFET to operate at lower temperature, and over-temperature protection design and load balancing for each MOSFET, plus the Ultra Durable certified chokes and capacitors, to provide excellent performance and longer system life.
FRIENDLY PCB DESIGN
Fully automated production process ensures top quality of the circuit boards and eliminates sharp protrusions of the solder connectors seen on the conventional PCB surface. This friendly design prevents your hands from getting cut or inadvertently damaging components when making your build.
AORUS ENGINE
The cutting edge intuitive interface allows you to adjust the clock speed, voltage, fan performance and power target in real-time according to your game's requirements.

FOOTNOTES
* "Boost Clock" is the maximum frequency achievable on the GPU running a bursty workload. Boost clock achievability, frequency, and sustainability will vary based on several factors, including but not limited to: thermal conditions and variation in applications and workloads.
* "Game Clock" is the expected GPU clock when running typical gaming applications, set to typical TGP (Total Graphics Power). Actual individual game clock results may vary.
* All the images in this page are for illustration only.
* Las especificaciones del producto y su apariencia pueden ser diferentes de un país a otro. Te recomendamos que compruebes las especificaciones y apariencia disponibles en tu país con tu vendedor local. Los colores de los productos pueden no ser perfectamente exactos debido a las variaciones causadas por las variables fotográficas y los ajustes de color de tu monitor, por lo que pueden ser diferentes a los colores mostrados en esta página web. Aunque nos esforzamos por ofrecer la informacion más exacta y detallada en el momento de su publicación, nos reservamos el derecho de realizar cambios sin notificación previa.
* GIGABYTE graphics cards, except those labeled "Mining Series", are intended only for use with desktop PCs. Other types of use, such as blockchain computing or cryptocurrency mining, will render the product warranty void.