¡Máximo 5 modelos para comparar! Por favor borra algunos modelos antes de añadir más. Gracias.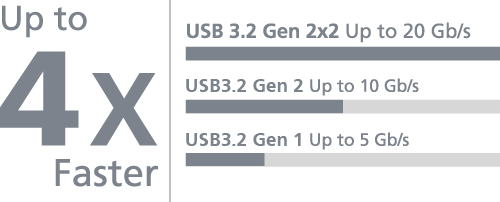 Vision Drive, a USB-C external SSD compatible with the latest USB 3.2 Gen2x2 interface, delivers exceptional sequential Read/Write performance up to 2000MB/s, 4X faster than USB 3.0 SSD. It shorten the waiting time, which remarkably improves work efficiency for IT Professionals and content creators who are dealing with huge files. The drive is also backward compatible with legacy USB ports. Enjoy the reliable and steady performance for heavy-duty applications on the go.
- Sequential Read up to 2000MB/s - Sequential Write up to 2000MB/s
No performance is compromised on Vision Drive by implementing advanced thermal Solutions. Heat generators are all covered by standalone nanocarbon coated Aluminum heatsinks and high thermal conductivity pads. In addition, venting holes and rubber foot on the housing doesn't let hot air circulate inside SSD. The advanced thermal solution safeguards the Vision Drive from overheating and ensuring reliability while maintaining optimal operating temperatures.
3.
Standalone Nanocarbon Heat Spreader
4.
High Conductivity Thermal Pad
Vision Drive 1TB SSD passed a military-grade reliability test*, proof that the housing can withstand an accidental drop up to 1.22m. MIL-STD-810G 516.6
*MIL-STD-810G 516.6, a military-grade standard test to evaluate a device whether or not to withstand shock encountered during handling or transportation.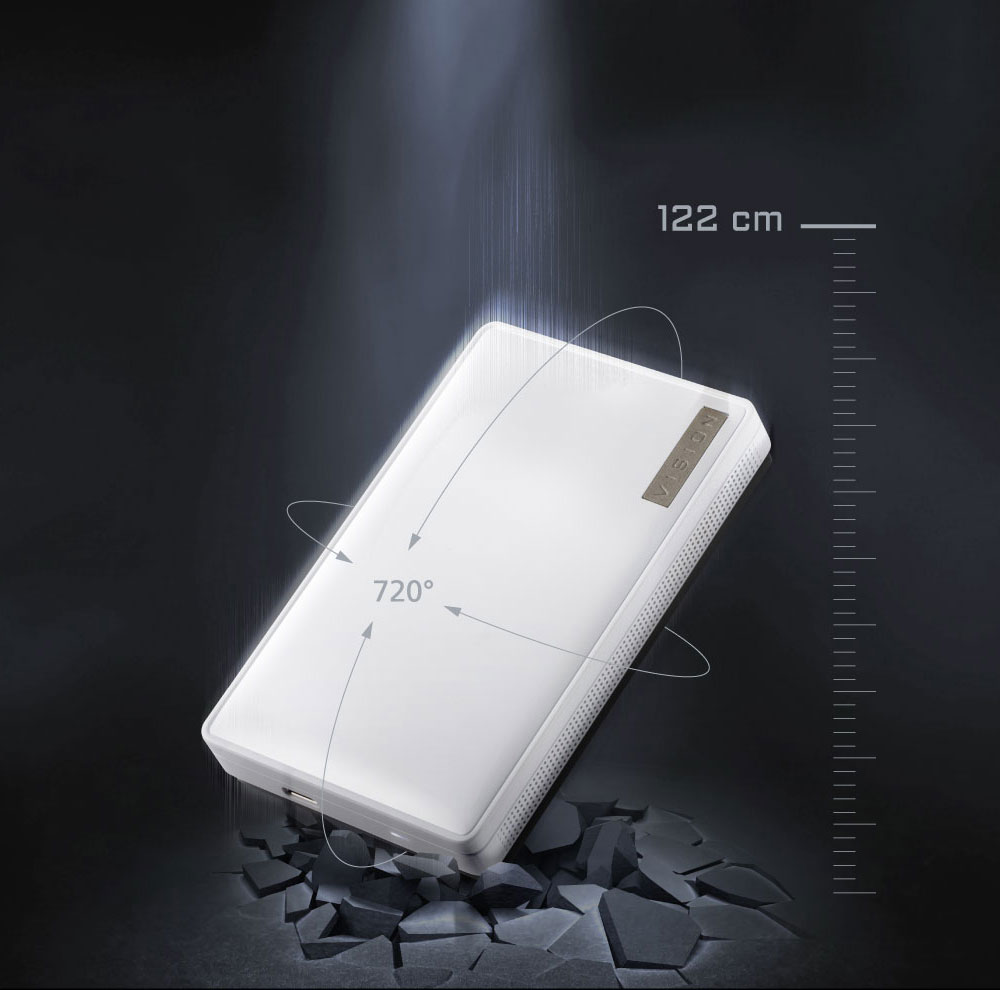 VISION DRIVE 1TB (GP-VSD1TB)
Form Factor: External SSD
Total Capacity: 1TB
Sequential Read speed : up to 2000 MB/s*
Sequential Write speed : up to 2000 MB/s*
Interface: USB 3.2 GEN2X2(USB-C)
Warranty: Limited 5-years
* Speeds based on internal testing. Actual performance may vary.
* Las especificaciones del producto y su apariencia pueden ser diferentes de un país a otro. Te recomendamos que compruebes las especificaciones y apariencia disponibles en tu país con tu vendedor local. Los colores de los productos pueden no ser perfectamente exactos debido a las variaciones causadas por las variables fotográficas y los ajustes de color de tu monitor, por lo que pueden ser diferentes a los colores mostrados en esta página web. Aunque nos esforzamos por ofrecer la informacion más exacta y detallada en el momento de su publicación, nos reservamos el derecho de realizar cambios sin notificación previa.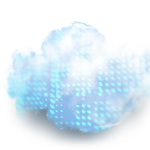 COMPUTEX
2022