Vous pouvez ajouter jusqu'à 5 items à comparer.
Caractéristiques
GeForce® GTX 1660
Architecture NVIDIA Turing™ et GeForce Experience™
Mémoire 6 Go GDDR5 192-bit
Refroidissement WINDFORCE 2X avec ventilateurs à rotation alternée
Ventilateurs Blade 90 mm
Backplate de protection
Core Clock
1830 MHz (Carte de référence : 1785 MHz)
* Les spécifications et l'aspect du produit peuvent varier d'un pays à l'autre. Nous vous recommandons de contacter votre revendeur local pour connaître les spécifications et l'apparence des produits disponibles dans votre pays. Les couleurs des produits peuvent ne pas être parfaitement exacts en raison de variations causées par des variables photographiques ou les paramètres du moniteur et les images présentes sur notre site peuvent varier. Bien que nous nous efforçons de présenter des informations précises et complètes au moment de la publication, nous nous réservons le droit d'apporter des modifications sans préavis.
* GIGABYTE graphics cards, except those labeled "Mining Series", are intended only for use with desktop PCs. Other types of use, such as blockchain computing or cryptocurrency mining, will render the product warranty void.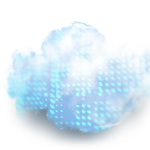 COMPUTEX
2022