Vous pouvez ajouter jusqu'à 5 items à comparer.
Radeon™ RX 6700 XT GAMING OC 12G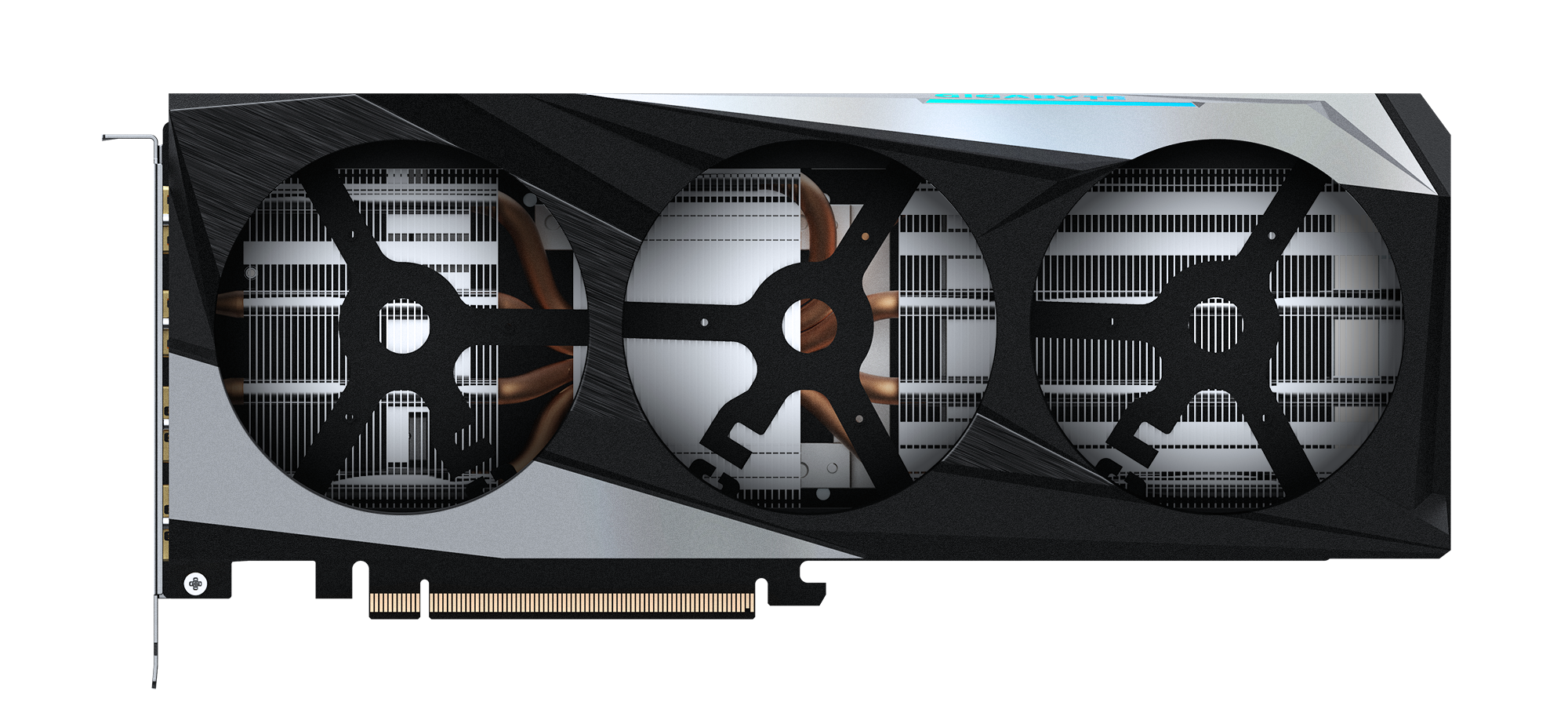 CARACTÉRISTIQUES
AMD RDNA™ 2 Radeon™ RX 6700 XT
12 Go de mémoire vidéo GDDR6 192 bits
Système de refroidissement WINDFORCE 3X avec Alternate Spinning
Screen cooling
Nano-lubrifiant au graphène
RGB Fusion 2.0
Plaque arrière de protection en métal

FREQUENCE DU NOYAU
Boost Clock* : up to 2622 MHz
Game Clock* : up to 2514 MHz
AMD RDNA™ 2
Voici les cartes graphiques AMD Radeon™ RX 6700 XT, dotées de l'architecture révolutionnaire AMD RDNA™ 2. Conçu pour offrir l'expérience de jeu ultime de 1440p, l'AMD Radeon™ RX 6700 XT alimente une nouvelle génération de jeux avec des visuels vifs et des expériences élevées.
Performances puissantes en 1440p
Les cartes graphiques AMD Radeon™ RX 6700 XT offrent un jeu sérieux en 1440p et des taux d'images ultra élevés. Bénéficiez de jusqu'à 40 unités de calcul hautes performances, de la technologie révolutionnaire AMD Infinity Cache et de jusqu'à 12 Go de mémoire GDDR6 dédiée. Découvrez de nouveaux niveaux de performances de jeu avec la technologie AMD Smart Access Memory lorsque vous associez une carte graphique AMD Radeon™ RX 6700 XT à un processeur de bureau AMD Ryzen™ 5000 Series.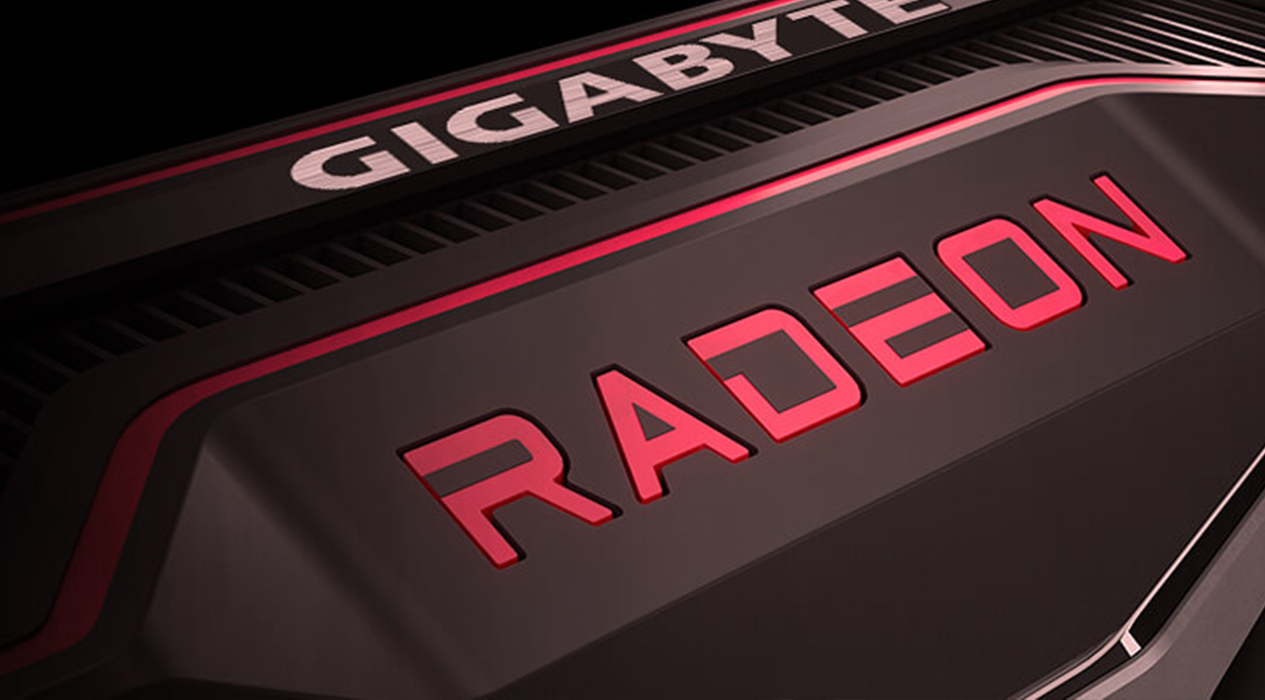 IMAGES VIVES
Grâce aux technologies de jeu immersives et à la prise en charge de DirectX® 12 Ultimate, les cartes graphiques AMD Radeon™ RX 6700 XT vous attirent dans l'action. Découvrez le jeu 1440p avec un éclairage réaliste, des ombres et des reflets ainsi que des détails riches, grâce à DirectX® Raytracing (DXR), à l'ombrage à débit variable (VRS) et aux fonctionnalités AMD FidelityFX, optimisées pour l'architecture AMD RDNA™ 2.
EXPÉRIENCES SUPÉRIEURES
Améliorez votre expérience de jeu grâce à la technologie de jeu à faible latence d'AMD Radeon™ Anti-Lag et AMD Radeon™ Boost. Améliorez votre expérience de jeu avec la toute dernière technologie HDMI™ 2.1 VRR, avec plus de 1300 écrans de jeu AMD FreeSync™ 3 au choix, et prise en charge des cartes mères avec PCIe Technologie® 4.0.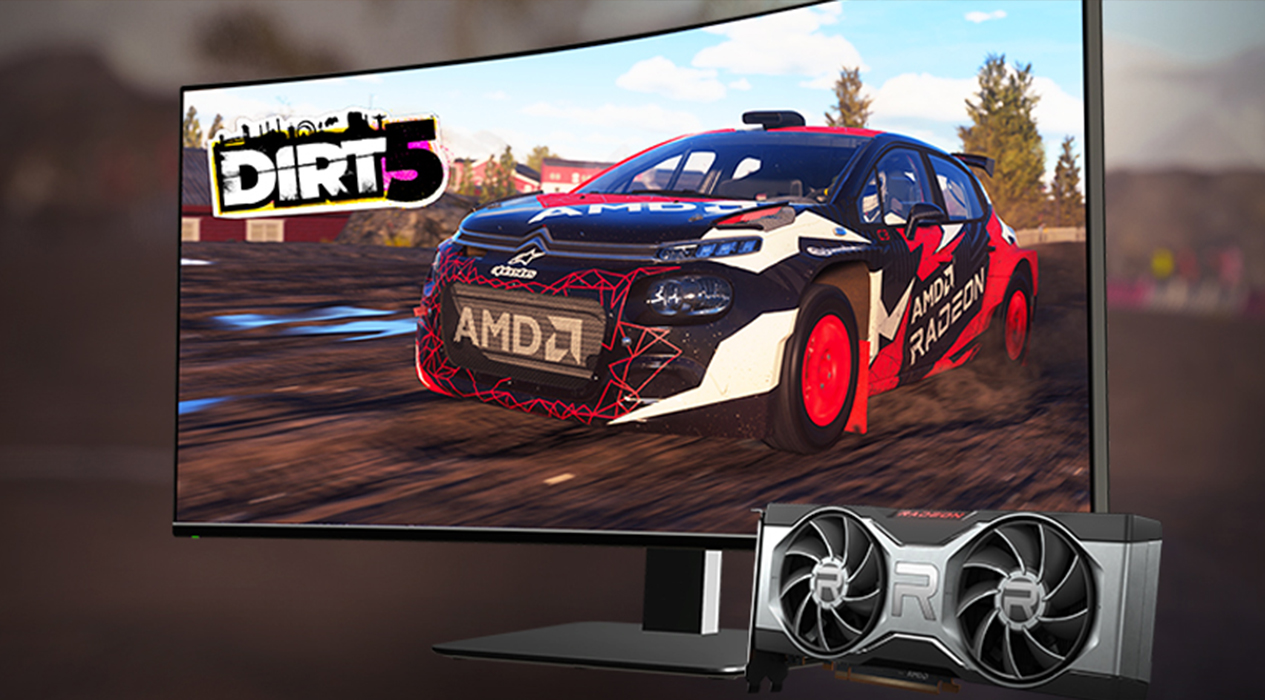 UN ADN DE JEU POUR PC ET CONSOLES
L'architecture AMD RDNA™ 2 est la base des PC et consoles de jeu nouvelle génération. C'est la pierre angulaire de la révolution en matière de graphiques de jeux sur PC et de jeux sur le cloud. AMD RDNA™ 2 élève et unifie les effets visuels et le gameplay sur les plates-formes multi-jeux, comme aucune autre architecture graphique auparavant.
ALTERNATE SPINNING
La technologie Alternate Spinning peut réduire la turbulence des ventilateurs adjacents et augmenter la pression de l'air.
FLUX D'AIR FLUIDE
GIGABYTE tourne les ventilateurs adjacents dans la direction opposée, de sorte que la direction d'écoulement d'air entre les deux ventilateurs est la même, réduisant la turbulence et améliorant la pression d'écoulement d'air.
3D ACTIVE FAN
La technologie 3D Active Fan offre un refroidissement semi-passif, et les ventilateurs resteront hors tension lorsque le GPU est dans un jeu à faible charge ou à faible puissance.
PALES DE VENTILATEUR UNIQUES
Le flux d'air est renversé par le bord de la pâle triangulaire et guidé en douceur à travers la bande courbée en 3D sur la surface du ventilateur.
NANO LUBRIFIANT AU GRAPHÈNE
Le nano lubrifiant au graphène peut prolonger la durée de vie du ventilateur de 2,1 fois, proche de la durée de vie du double roulement à billes, et est plus silencieux.
SCREEN COOLING
La conception étendue du dissipateur de chaleur permet au flux d'air de passer, offrant une meilleure dissipation de la chaleur.
CALODUCS DIRECT TOUCH
La forme du caloduc en cuivre pur maximise la zone de contact direct avec le GPU. Le caloduc couvre également la VRAM par le biais d'une grande plaque métallique de contact pour assurer un refroidissement adéquat.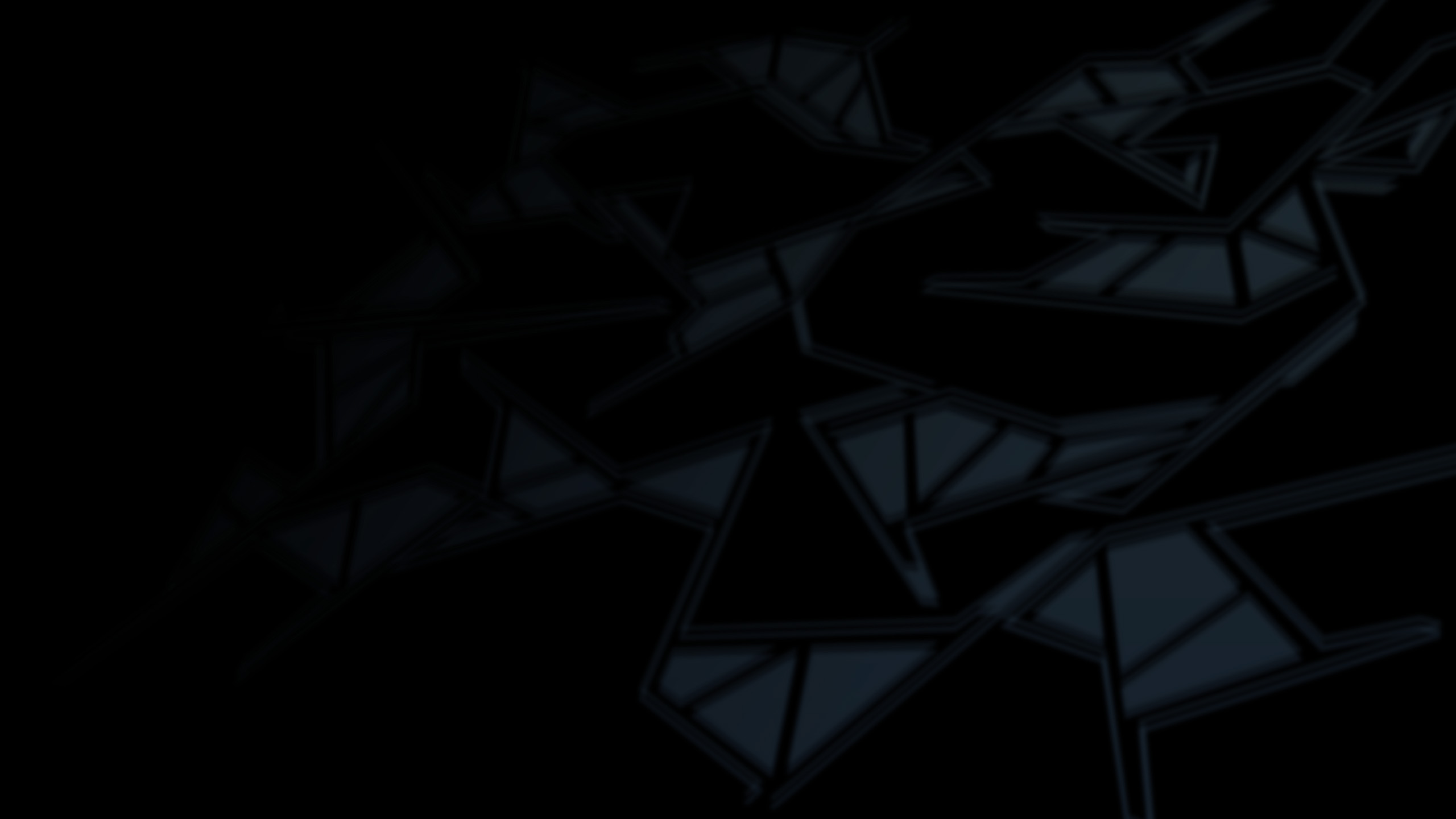 RGB FUSION 2.0
Avec 16,7M d'options de couleurs personnalisables et de nombreux effets lumineux, vous pouvez choisir des effets lumineux ou vous synchroniser avec d'autres appareils AORUS.
VAGUE
CYCLE
STATIQUE
FLASH
DOUBLE FLASH
POULS
PLAQUE ARRIÈRE DE PROTECTION EN MÉTAL
La plaque arrière métallique fournit non seulement une forme esthétique, mais améliore également la structure de la carte graphique pour fournir une protection complète.
INDICATEUR DE PUISSANCE
Lorsque vous rencontrez une anomalie de l'alimentation électrique, l'indicateur alertera les joueurs par clignotement de lumière.
DURABILITÉ EXTRÊME ET OVERCLOCKING
La carte graphique utilise la meilleure conception de phase d'alimentation pour permettre au MOSFET de fonctionner à basse température, ainsi que la conception de protection contre la surtempérature et l'équilibrage de charge pour chaque MOSFET, ainsi que les bobines et condensateurs certifiés Ultra Durable, pour fournir d'excellentes performances et une durée de vie du système plus longue.
CONCEPTION PRATIQUE DU PCB
Le processus de production entièrement automatisé garantit une qualité supérieure des cartes de circuits imprimés et élimine les saillies pointues des connecteurs à souder visibles sur la surface de circuit imprimé classique. Ce design convivial empêche vos mains de se couper ou d'endommager les composants par inadvertance lors de la fabrication de votre construction.
AORUS ENGINE
L'interface intuitive de pointe vous permet d'ajuster la vitesse d'horloge, la tension, les performances du ventilateur et la cible de puissance en temps réel en fonction des exigences de votre jeu.

* Toutes les images de cette page sont à titre indicatif seulement.
* Les spécifications et l'aspect du produit peuvent varier d'un pays à l'autre. Nous vous recommandons de contacter votre revendeur local pour connaître les spécifications et l'apparence des produits disponibles dans votre pays. Les couleurs des produits peuvent ne pas être parfaitement exacts en raison de variations causées par des variables photographiques ou les paramètres du moniteur et les images présentes sur notre site peuvent varier. Bien que nous nous efforçons de présenter des informations précises et complètes au moment de la publication, nous nous réservons le droit d'apporter des modifications sans préavis.
* GIGABYTE graphics cards, except those labeled "Mining Series", are intended only for use with desktop PCs. Other types of use, such as blockchain computing or cryptocurrency mining, will render the product warranty void.