Join the Fight
It's time
The last mile for your gaming system
As an unseen player, monitor is often being underestimated. The truth is monitors form as a synergistic effect and bring out the best performance of PC components. GIGABYTE gaming monitors offer the ultimate specifications and quality, users can truly enjoy upscale performance without the need for extravagance.
Support Adaptive-Sync Technology
Ultra-wide
Multi-Task Like A Pro
With the extra viewing area, it greatly enhances the efficiency and productivity!
Native 1500R
Your super immersive feel in the game!
34" 1500R VA panel presents you a view closer to the human eye than a flat monitor, giving you a more immersive feel.
Performance
1ms Response Time
Super fast 1ms response time for the most smooth gaming experience ever!
Performance
QHD with 144Hz
High resolution and fast refresh rate, giving you the detailed display quality and fluid gaming experience!
Performance
8-bit color, 90% DCI-P3
Fantastic color display and 90% DCI-P3 super wide-gamut color.
Gaming Features
Aim Stabilizer
This feature will reduce motion blur so you will have a better visual clarity that helps tracing the track of bullet and aim the target easily.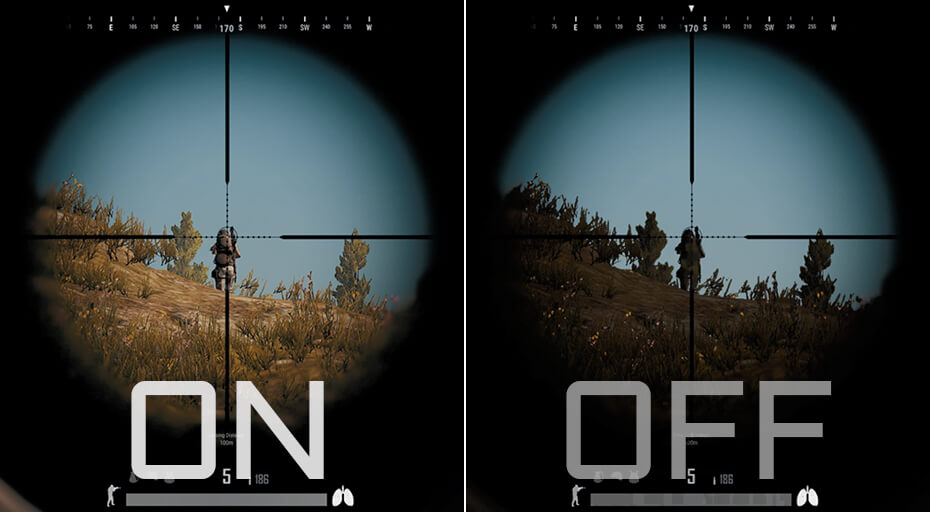 Gaming Features
Black Equalizer
This feature allows you to have more details of the dark side without overexposing the bright side at the same time.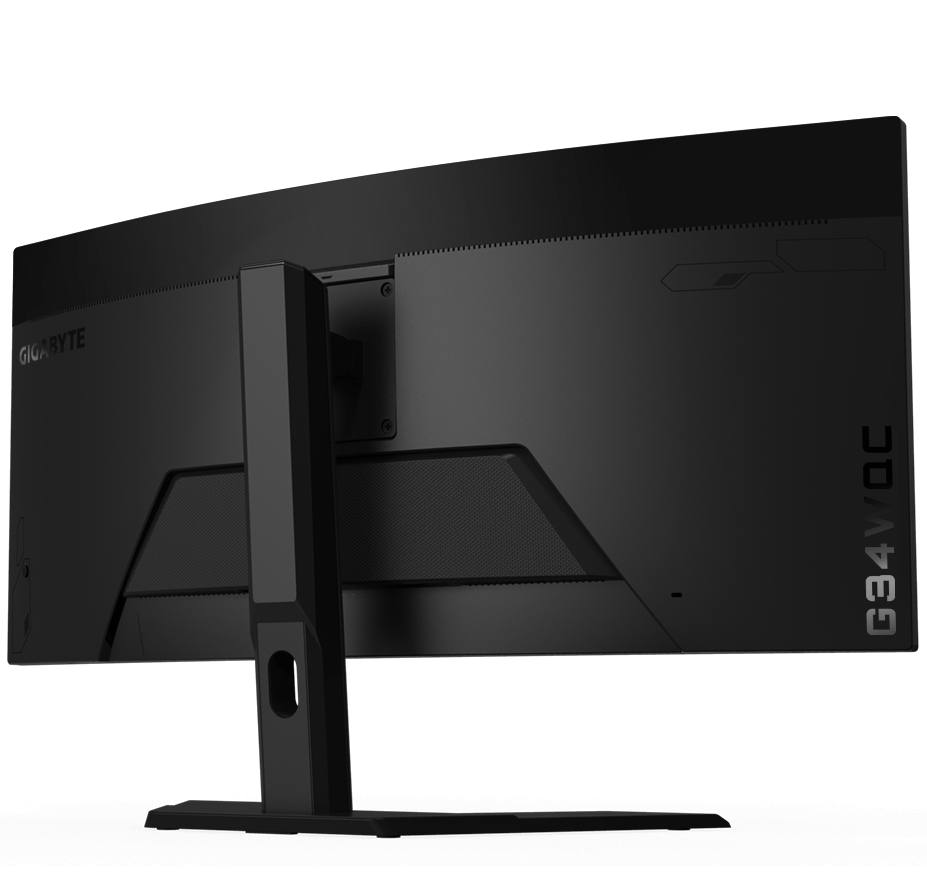 Characteristic
Simple but stylish
The streamline appearance represents the simplicity of the GIGABYTE gaming series design philosophy, sturdy stand and matte finish built for functional and aesthetic features adding more to the characteristics.
Flicker-Free
Preventing eye strain and fatigue.
Clear Sound
Offering the quality sound experience.
Low Blue Light
Certified by TÜV Rheinland for eye health protection.
Ergonomic Design
Perfect Viewing Angle
GIGABYTE Gaming monitor features an exclusive stand that's ergonomically designed to offer extensive range of height and tilt adjustments.

Monitor I/O port illustration
* All the images in this page are for illustration only.

* Les termes HDMI, interface multimédia haute définition HDMI et habillage commercial HDMI, et les logos HDMI sont des marques commerciales et des marques déposées de HDMI Licensing Administrator, Inc.
* Les spécifications et l'aspect du produit peuvent varier d'un pays à l'autre. Nous vous recommandons de contacter votre revendeur local pour connaître les spécifications et l'apparence des produits disponibles dans votre pays. Les couleurs des produits peuvent ne pas être parfaitement exacts en raison de variations causées par des variables photographiques ou les paramètres du moniteur et les images présentes sur notre site peuvent varier. Bien que nous nous efforçons de présenter des informations précises et complètes au moment de la publication, nous nous réservons le droit d'apporter des modifications sans préavis.