Vous pouvez ajouter jusqu'à 5 items à comparer.
Supports Intel® Core™ 2 Extreme Quad Core / Core™ 2 Duo / Intel® Pentium® D processor
Supports Microsoft® Windows VISTA Premium
Supports Dual channel DDR2 800 memory
Features PCI-E graphics interface
Features SATA 3Gb/s interface with RAID function (2 ports with RAID function supported by GIGABYTE SATA2)
Intel High Definition 8 Channels Audio
Optimized Gigabit LAN connection
Industry's leading all solid capacitor motherboard design
Introduction

The GIGABYTE 965P-DS3 (rev.2.0) motherboard delivers high-performance with great tuning facilities for DIY and power users. The board's complete performance tuning facility enables power user to customize system performance according to their individual needs. Boasting solid capacitors, this platform is specifically designed for enhanced durability, ensuring a longer system operation life time and boosting system stability under extreme conditions.

Quad Core Optimized

GA-946-DS3 supports latest Intel Core2 Extreme Quad Core processors, manufactured using a 65nm silicon technology, Intel's latest high performance CPU delivers the most energy-efficient performance available today. Based on Intel's Micro Architecture, the Intel Core 2 Extreme Quad Core processors with 4 cores and two shared L2 caches provide the best capability-per-watt solutions and are an ideal choice for multi-media enthusiasts and intensive multi-tasking environments. This cutting-edge processor offers significant performance boosts and provides an overall more energy efficient platform.

Windows Vista Premium Logo Certified

Windows Vista Premium promises to deliver a streamlined computing experience designed to fundamentally change how users view, find and organize their digital information. With GIGABYTE AM2+/ AM2 solutions enabling support for Vista Premium, GIGABYTE offers a fresh and unique desktop experience that will be more informative, intuitive and completely new....

more

The Industry's Leading All-Solid Capacitor motherboard Design

To ensure a longer operation life time for systems in daily operation and boost system stability under extreme conditions, this platform adopts cutting-edge Conductive Polymer Aluminum Solid Capacitors from the world's leading vendors. With these high-qualitycomponents , users can take advantage of better electronic conductivity and excellent heat resistance for enhanced system durability.

Speed

The Speed compliant motherboards of GIGABYTE S-series provide intelligent over-clocking and over-voltage software settings through both hardware and software design...

more

Smart

The Smart featured motherboards of GIGABYTE S-series provide GIGABYTE proprietary innovative software such as Download Center, @BIOS, Q-Flash, Xpress Install, Boot menu, and Smart Fan. BIOS and driver management now becomes much easier and user friendly through GIGABYTE Smart features!...

more

Safe

Safe is the key feature of GIGABYTE S-series motherboards with the following elements: Excellent hardware design reinforced BIOS protection through GIGABYTE Virtual Dual BIOS Technology and GIGABYTE BIOS Setting Recovery Technology. Unique system software such as Xpress Recovery 2, PC Health Monitor, HDD S.M.A.R.T., and C.O.M. further strengthen the stability and reliability of your PC!...

more

Intel Next-Generation Core™2 Duo Processor

Leading the silicon process technology from 90nm to 65nm, the Intel new-generation CPU transistors deliver more energy-efficient performance than anyone. Based on the Intel's next generation Micro Architecture, the Intel Core ™2 Duo processor with two cores and shared L2 caches provides the best capability-per-watt solutions. The cutting-edge processor the significant performance boosts and better energy efficient platform

Intel® P965 Express Chipset

The next-generation Intel

®

P965 Express chipset brings crossing-aged improvement on performance with supporting of various innovation technology including the latest Core™2 Duo processor, dual-channel DDR2 memory with Intel Fast Memory Access technology, PCI-Express graphics interface, and Microsoft next-generation Vista operation system as well.

Intel Fast Memory Access

Intel Fast Memory Access technology optimizes system performance by maximizing memory bandwidth and reducing the latency of the memory accesses. ...

more

Dual Channel DDR2 800

Experience the advanced technology of DDR2 800 memory by overclocking, featuring faster speeds and higher data bandwidth, which delivers superior performance for the most demanding applications.
* Please refer "Memory Support List" for memory support information

SATA 3Gb/s

La norme SATA 3Gb/s double la bande passante de 1.5Gb/S à 3Gb/s pour une parfaite gestion de plusieurs disques durs et ce, en maximisant les performances du cache.

Gigabit LAN

Interface GIGABIT Lan offrant des taux de transfert de 1000Mb/s pour entrer dans une nouvelle ère réseau ! Votre meilleur allié pour la navigation Internet et le jeu en réseau.

Intel® High Definition Audio

La norme Intel® High Definition Audio vous offre un système audio totalement immersif pour que votre PC devienne votre centre multimédia HD

Compatible à la norme RoHS

GIGABYTE s'engage à respecter la norme européenne RoHS ( Restriction of use of certain Hazardous Substances ) en vigueur en veillant à son utilisation de produits toxiques dans ces processus de production. Les produits GIGABYTE sont 100% compatibles avec cette norme, nous nous engageons à soutenir la cause environnementale au travers de nos efforts quotidien.
* Les informations ici proposées le sont pour référence uniquement. GIGABYTE se réserve le droit de modifier ce contenu à tout moment et sans préavis.
* Marques et logos appartiennent aux détenteurs respectifs de leurs droits.
* L'architecture de grand nombre de PC affectera directement la capacité mémoire, en effet, une certaine quantité de RAM sera affectée au système, la quantité totale affichée pourra alors varier de celle insérée sur votre carte mère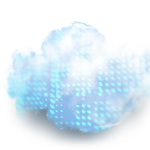 COMPUTEX
2022